More than 400 people have gathered in Menton for the 'Whalethon: running for the ocean' event. Beautiful clear skies and marathon world record holder Paula Radcliffe are credited with pulling in such a large number of participants, but also the mutual desire to see affirmative action in the protection of our oceans.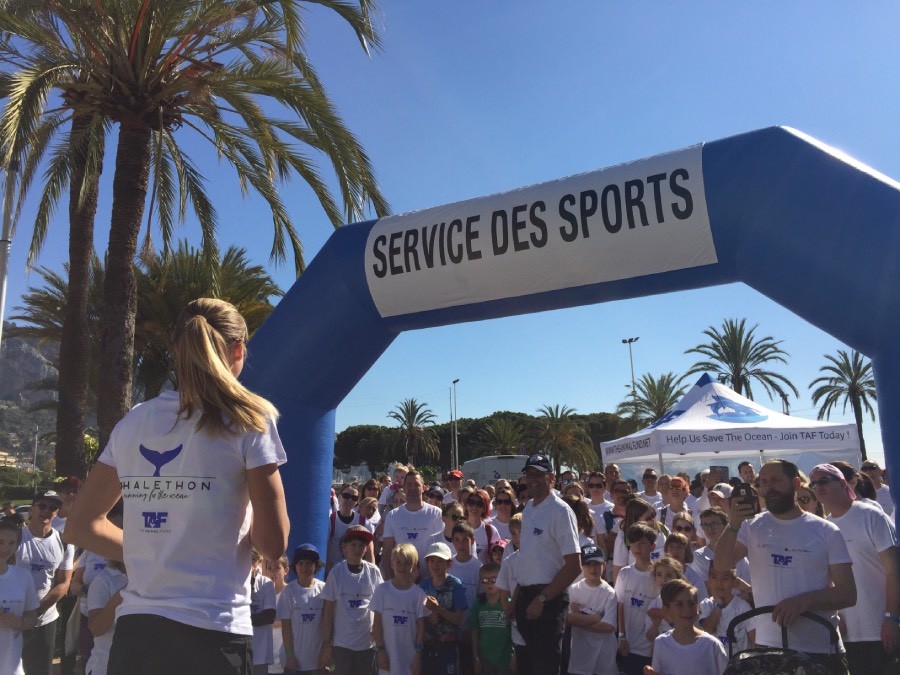 The run/walk is organised by The Animal Fund, a non-profit marine conservation association listed in both Monaco and France with a focus on protecting and saving dolphins and whales from pollution, overfishing and maltreatment.
Adults and children of all age groups spent the morning having fun and raising awareness about the issue. Heading the pack was Paula Jane Radcliffe, three-time winner of the London Marathon, three-time New York Marathon champion, and 2002 Chicago Marathon winner. She is the fastest female marathoner of all time and has held the Women's World Marathon Record since 2003, with a time of 2:15:25.
"The message got out: how important it is to protect the ocean and its marine life," said TAF's Berit Legrand. "Everyone was enthusiastic and eager to participate in this important cause. The atmosphere was full of energy and optimism."
The winners of each category were awarded prizes from FNAC, while all participants received a TAF t-shirt.
Following the run/race, TAF organised a beach clean-up during which a large amount of trash was collected.
"As more than 50% of our oxygen comes from the ocean and indirectly from the whales who are the ocean's fertilizers, we cannot live without these magnificent creatures," says TAF.
As part of Monaco Ocean Week, TAF will be organising a presentation on plastic in the ocean and how to live a plastic free life on 27th March at the Monaco Yacht Club.