The sun-filled terraces of the Monte-Carlo Beach Hotel are once again open for the delectable restaurant Elsa, headed by chef Mélanie Serre, who has this year cast her local produce net even further.
Chef Mélanie Serre made her mark on the gastronomic scene of Monaco in 2022. Backed by years of experience at some of France and Monaco's most awarded restaurants, she took over the kitchen of seasonal restaurant Elsa, and with it the responsibility of upholding an organic menu.
As she explained to Monaco Life in 2022, it was a challenge to source all of the specialty ingredients for her menu. So, it is not surprising to learn that this year the 37-year-old chef from Ardèche, southeast France, has widened her scope to reach even more local, organic flavours.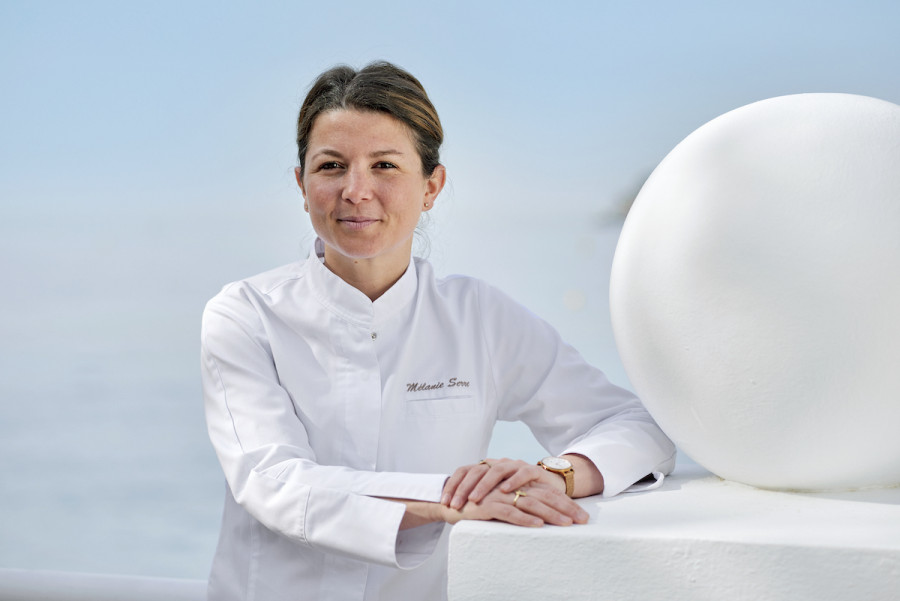 Mélanie Serre, winner of the 2023 Ethical Environmental Responsibility Prize, and her team are now working with a wider range of producers in the surrounding region for fruits, vegetables, olive oils, fish, meats, and wines.
Domaine d'Agerbol in the heights of Roquebrune-Cap-Martin, for example, provides fresh, organic vegetables, less than a kilometre from farm to plate. The Jardin des Antipodes in Menton has sun-kissed herbs and fruits, while Domaine Oléicole Lessatini, a family business of four generations in the hills of Nice, supplies local wines.
Monegasque fisherman Eric Rinaldi and the Verinni fishery ensure that the day's catch is as fresh as possible thanks to the hardworking fishermen off the coast of Imperia.
It is a sustainable approach that not only benefits clients, but supports the local ecosystem, creates jobs and energises the social fabric.
View this post on Instagram
Delicious, healthy, seasonal cuisine
This April, guests will find amongst the menu langoustine tartare served with Osciètre caviar, fresh cucumber juice and Granny Smith apple; pan-fried foie gras escalope, confit beef cheek ravioli, mushrooms and clarified broth with fresh herbs; roasted saddle of lamb, harissa tomato sauce, young spring vegetables and panisses with black olives; and pickled cucumber, honey and lemon mousse, served over roasted rice.
The daily specials are dependent on the products available, ensuring the ingredients are eaten at their prime.
Elsa is open now from Wednesday to Sunday for lunch and dinner. The Market menu for weekday lunch is 72€, and 92€ on weekends and public holidays. A Degustation menu for dinner is 142€. In July and August, the restaurant is only open for dinner.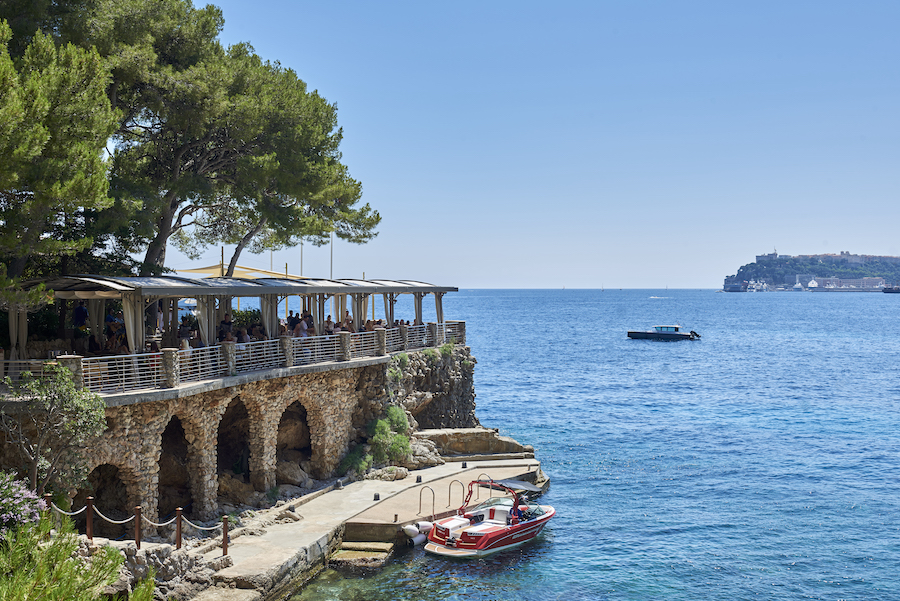 A luxury resort nestled in nature
Monte-Carlo Beach is an oasis on the edge of a bustling, busy Principality of Monaco. Set against a pine forest bird reserve and in a totally private peninsula, it offers guests a chic and intimate setting, as close as possible to nature in this part of the world, with peaceful views of the Mediterranean Sea and an exclusive private beach.
It is a little piece of paradise that Monte-Carlo SBM is this year making even more alluring.
In addition to Elsa restaurant, the hotel features the Pointe de la Vigie where, from 2nd June, a private club will come alive from midday to 8pm, reviving a vision from the past. It has been the best-kept secret of Monte-Carlo Beach since 1952, with bungalows nestled in the pine forest, renamed this year as "Love Nests" for more intimate moments with lovers or friends. Access is possible by boat and a shuttle will make it easy to reach the new Maona Monte-Carlo to continue the evening under the stars.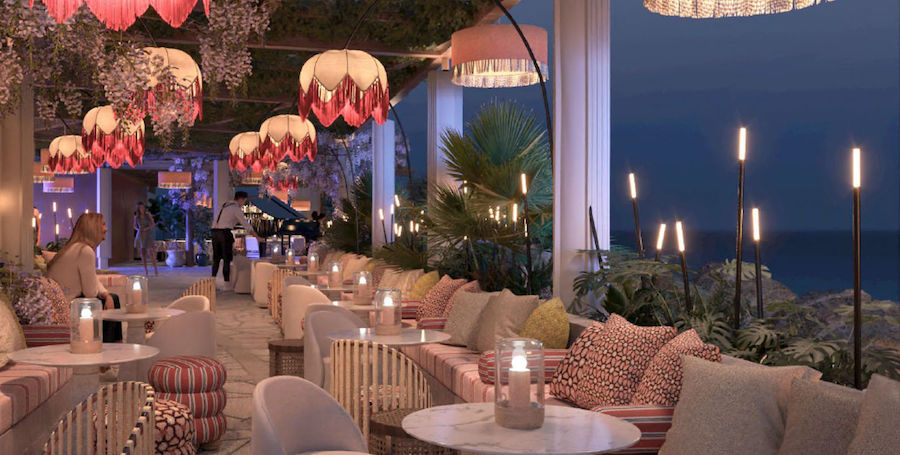 Maona is currently under construction at the same site it existed in the 1960s and 1970s. When it opens in July, guests will be able to enjoy a cabaret under the stars, invoking the glamour of the times: the original created by Greek shipping magnate Aristotle Onassis and his long-time mistress Maria Callas, its name a coming together of the two famous residents of Monaco.
Vintage-inspired cocktails will flow from 7pm to 2am with a pianist, DJ and diva taking turns to amuse guests.
Soon, there will be little reason to leave this secluded wonderland at any hour of the day.
Sign up for the Monaco Life newsletter. For the latest news, follow us on Facebook, Twitter, and Instagram. 
Feature photo: Chef Mélanie Serre, courtesy Monte-Carlo SBM