The Covid-19 pandemic presented the world with unprecedented challenges to nearly every aspect of life. Throughout the past two years, we've witnessed the dynamics of society halt, twist, and transform; economies plummet, rise and equalize; and the personal lives of billions metamorphosize beyond our wildest imaginations. Within the context of the luxury brokerage and travel market, Covid-19 continues to represent unconventional hurdles, yet also unique opportunities – particularly for luxury yacht sales and charters.
As the virus continued to show no signs of submission or weakness in 2019, governments globally took their own unique approach to maintain life as they knew it while adapting to the uncertainties of a novel virus. Consequently, international travel restrictions increased and domestic requirements and health guidelines saw a shift in fluidity and intensity. As a result, work, education, retail and even healthcare began to shift into the digital realm, bringing forth feelings of constriction, claustrophobia, anxiety and discomfort across the globe.
Hence, the real estate market experienced a boom. People's residential consumerism began to shift and change. Some ultra-high net worth individuals sought shelter away from being cooped up in the cities. In essence, people were looking for ways to help manage the new aspects of life presented by the impending impact of the virus.
Given that need, yacht brokerages around the globe mobilized and began implementing ways in which people could adhere to the law at hand while setting sights on new terrains, or waterways, without sacrificing their health. Luckily, luxury yachts present the perfect alternative to being confined at home. They offer an escape. Whether you're looking to purchase a superyacht for a multitude of adventures, or take a yacht charter to an unfamiliar place, luxury yachts are appealing across the board during a time when the "near future" seems as unpredictable as the past two years were.
With that being said, 2021 was truly a remarkable year, and an impressively successful year specifically in the luxury yacht brokerage sector for purchase, sale, charter and virtually every aspect of the business.
The genesis
When the pandemic hit in 2019, the yachting sector was at the beginning of its shift. For the entire marine industry, business slowed in March – selling 25 yachts despite impending market turbulence. However, as the year continued, yacht sales began to increase throughout the year – rising to 64 closings in May and 59 in December. This matched the overarching trend of society at the time, having initially experienced discomfort and turbulence at the virus's start yet demonstrating adaptation and resilience about the physical restrictions at hand.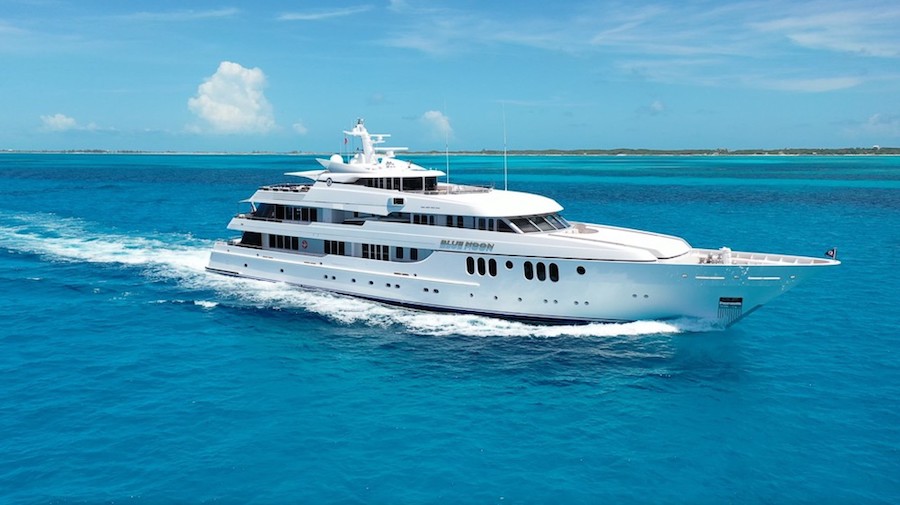 The Fall
Despite this success, the year 2020 brought forth entirely new challenges. The conclusion and recovery of Covid-19 seemed more distant than ever, and the wellbeing of citizens was seemingly insecure.
During this time, yacht brokerages far and wide worked hard to support their employees and maintain their services wherever possible. However, despite the determination, the economic decline was breaching all aspects of the business. Industry-wide, the average for yachts sold in 2020 was 35.42 closings per month, the most significant success occurring in December with 59 yachts sold.
The yacht brokerage industry is adaptable. It was inclined to bounce back, getting clients on the water aboard the luxury yachts perfectly fitted for them.
Shifting gears
In December, brokerage firms recognised the shift in momentum, pushing their sights to the promises of a new year and hitting the ground running – a trial that certainly paid off. On average, yacht brokerage listed 48.25 yachts per broker across the top 12 firms and maintained an average inventory value of €381,189,160 across the top 20 firms.
"Northrop & Johnson enjoyed a banner year in 2021," says Northrop & Johnson's  European Director Patrick Coote. "We sold 141 yachts in total in 2021, with 66 of those yachts larger than 24 meters. Furthermore, we managed to sell the most CA listings of any yacht brokerage in 2021, 41 in total. And this was 41% more CA listings than any other brokerage in the world." Coote continues. "Furthermore, Northrop & Johnson was able to sell these yachts faster than ever before, ensuring some of the shortest times on the market we've seen in recent history."
The average number of luxury yachts listed per brokerage firm in 2021 was 59, with a maximum of 75 yachts for a total value of $792,485,094 and a minimum of 16 yachts for a total value of $49,885,560.
"Northrop & Johnson had 73 yachts larger than 24 metres listed for sale in 2021 for a total value of €638,797,299, one of the top two highest values of any sales fleet," explains Coote. "Our clients entrusted us with their prized possessions and we do not take that responsibility lightly. When selling a yacht, our focus is solely on the client. Ensuring a timely sale at the best price is the number one priority."
When breaking down these impressive statistics, it's important to note what was hot in the 2021 yacht market. This year's sales included yachts from 34 different builders, with total sales of 47 Sanlorenzo yachts being sold. The year's top three builders listed were Sanlorenzo with an impressive 47 yachts, Sunseeker with 39 yachts, and Benetti with 37 yachts. These yachts are known for branding the market with the modern 'sleek and sexy' look considered highly desirable for today's owners and charterers.
It's also interesting to note length variance regarding the types of yachts sold in 2021. For yachts 29.9 meters and under, 271 yachts were sold, 39.9 metres and under, 246 yachts were sold, 49.9 metres and under,  126 yachts were sold, 64.9 metres and under, 50 yachts were sold, and for yachts 65 meters and over, 25 yachts were sold.
This data suggests that yacht appeal across the ranges has increased overall. However, the appeal of smaller, more personal yachts has taken a firm hold. This makes sense given the fluidity of Covid-19 restrictions, for both activities and personal interaction. With limited party numbers, minimal spaces allowed for the congregation, and consequently less public activity available, smaller sailing, motor and sportfishing yachts are becoming popularised to ensure on-water activities with adherence to local law. Albeit yachts larger than 100' remain highly desirable.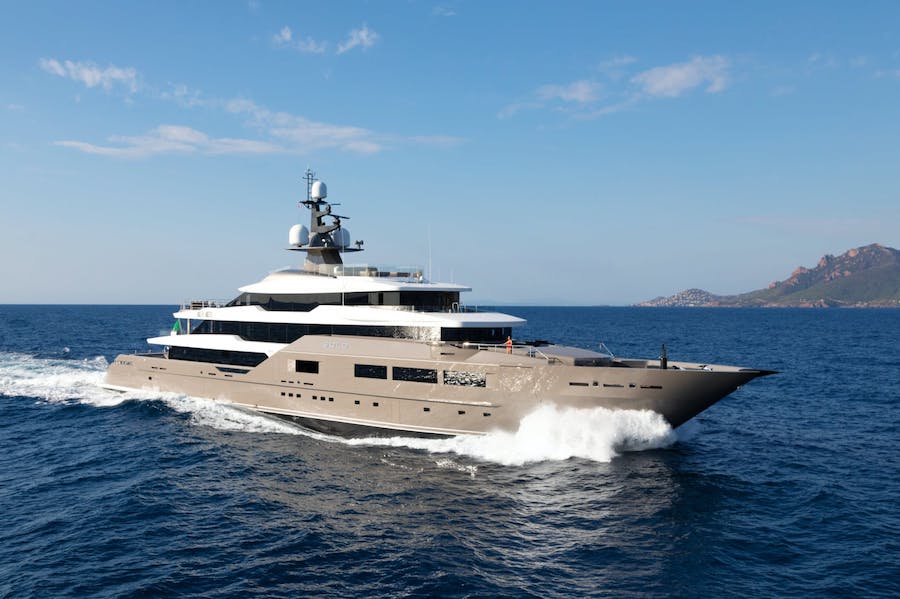 Major success
Despite economic and market barriers, the yachting industry flourished in 2021, paralleled only by a few years prior. When compared to the past five years specifically, the 2021 luxury yacht brokerage industry skyrocketed and transcended sales from previous successes: having sold 61 yachts in March, 56 yachts in April, 81 yachts in May, 90 yachts in June, 47 yachts in September, 49 yachts in October, 59 yachts in November and 82 yachts in December. In total, 718 yachts were sold across the top 12 firms, with an average of 59.83 yachts sold per month. This number is striking, given that the previous averages were 35 yachts sold per month in 2020 and 41 yachts sold per month in 2019.
"One of our proudest achievements at Northrop & Johnson in 2021 was the growth and successes in our European offices," says Coote. "I am thrilled to say we are the fastest-growing brokerage in Europe and our extraordinary teams in our Monaco, Antibes, Palma and Barcelona offices rose to the challenges they faced."
After the low of 425 yachts sold in 2020 with the economic decline and the previously highest number of 583 yachts sold in 2017, 2021's industry success of 718 yachts is even more relevant. In parallel, Bloomberg analysis reported that asubtle correlation of two shifts within the U.S. economy and the luxury yacht market supports the notion that as the economy improves, so does the luxury yacht brokerage market, despite Covid-19 limitations. As such, it can be concluded that luxury yachts pose an appealing alternative to residency, vacation, and wellness during the Covid-19 pandemic.
"Looking ahead, there is more success on the horizon in 2022," predicts Coote. "The trajectory is decidedly up and there seems to be no evidence of the market slowing in the sales and charter sectors. We are already reporting 50% of the 2021 charter booked for summer 2022. As people become more comfortable navigating our collective 'new normal' they are making plans and taking the trips they had long put off. As such, the charter market is likely to see high demand this summer, so the advice is to book early. In a similar vein on the sales side of the business, now is the time for sellers to put their yachts on the market and for buyers, if you see something you like, make that offer as its likely to move fast."