Prince Albert has won the third annual Powers Properties Padel Tournament with his partner, former tennis player Thomas Johansson.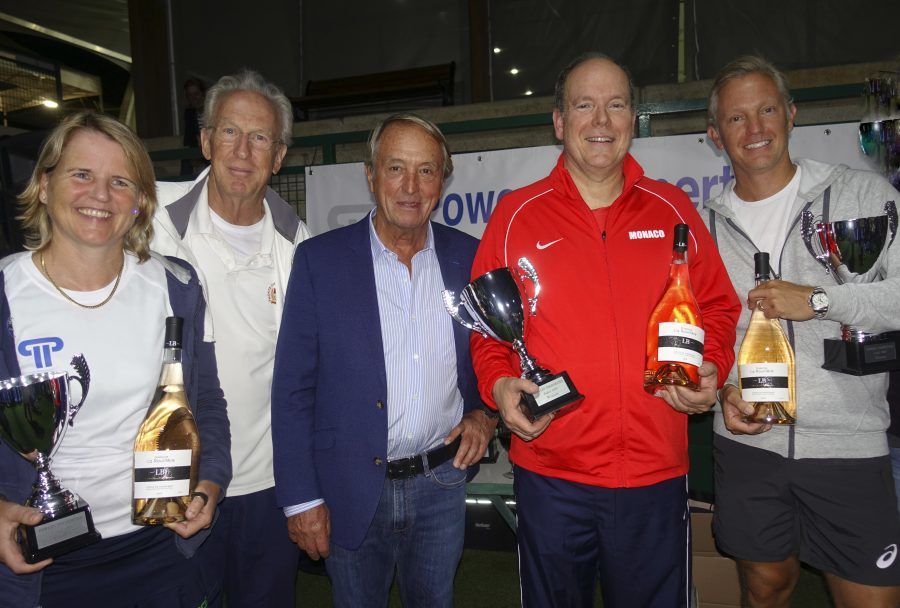 It was a festive evening on Tuesday 10th September at the Stade du Devens in Beausoleil, as around 30 participants took part in the latest sporting craze to not only hit Monaco, but the globe.
The final tiebreak of the hotly contested competition was won by HSH Prince Albert and his partner Thomas Johansson, defeating Ashley Field and Kristina Clement 7-2.
Among the participants were Belgian tennis player David Goffin, Norwegian cyclist Thor Hushovd, and American pole vaulterKory Tarpenning. Afterwards the hundred or so guests were treated to a great BBQ and live entertainment provided by The Woops.
"Despite the elements, we were really pleased to have such a great turn out for the third annual Powers Properties Padel Tournament," Mike Powers, tournament co-director and managing partner of Powers Properties, told Monaco Life. "It was great to see all of our guests enjoying themselves and it is exciting to see how the sport has grown over the past few years. Padel has a great future in Monaco; most of the Powers Properties team plays as well as a number of other Monegasques, including HSH Prince Albert, who is a huge fan and actually has his own private padel court."
Padel has been growing in popularity around the world and in the Principality. In an effort to boost its fan base in Monaco, a temporary padel court was set up on the Port Hercule this summer and it was very well received by the public.