The Exotic Garden of Monaco will this weekend host the third edition of an event which is now firmly anchored in its calendar: "The Exotic Garden in celebration". On Saturday 1st and Sunday 2nd of June, families will be able to discover the garden as they have never seen it before, specially designed for a weekend of fun activities for kids.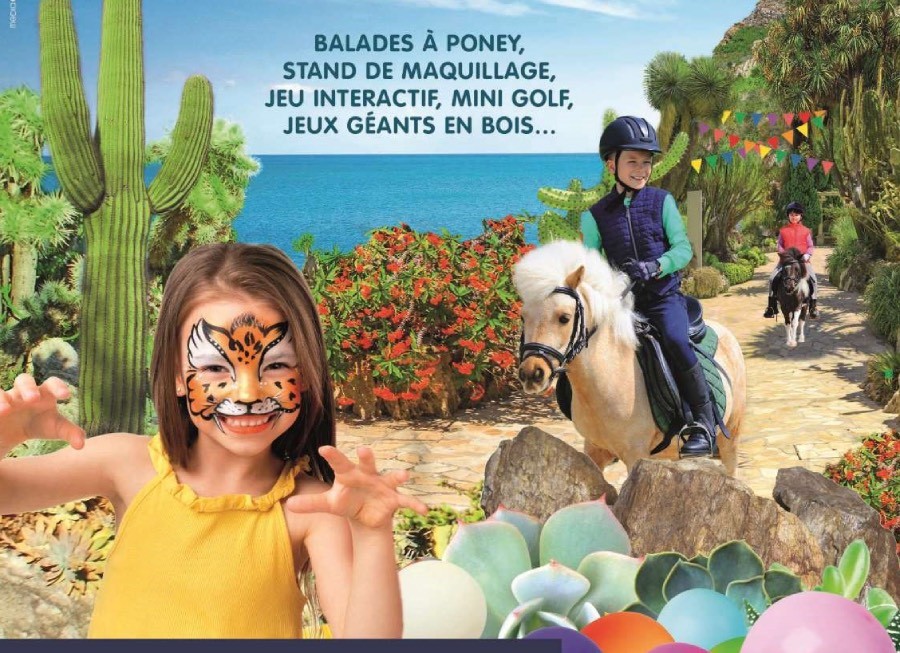 Over two days, children will be able to enjoy pony rides (child up to 12 years old) from 10am to 12.30pm and 2.30pm to 6pm. There will also be a makeup booth, mini-golf and giant wooden games. Finally, kids over three years of age will be able to discover the big interactive game, Learn-O.
At the same time, visitors can discover the greenhouses of the new Botanical Centre which are normally open for guided tours.
And for the botany lovers, two conferences are scheduled: 'Attacks in the Exotic Garden: insects and substrates' and 'Hanbury Botanical Garden: a walk between history and modernity'.
As in previous editions, exhibitors will be offering succulents for sale as well as advice for their maintenance. Visitors will only have to pay the cost of an entry ticket.