It has been announced that Dina Nikolaou will be welcomed as the first guest chef of Ômer, a new mediterranean restaurant in the Hôtel de Paris Monte-Carlo. The acclaimed chef and tv personality is a passionate ambassador for modern Greek cuisine.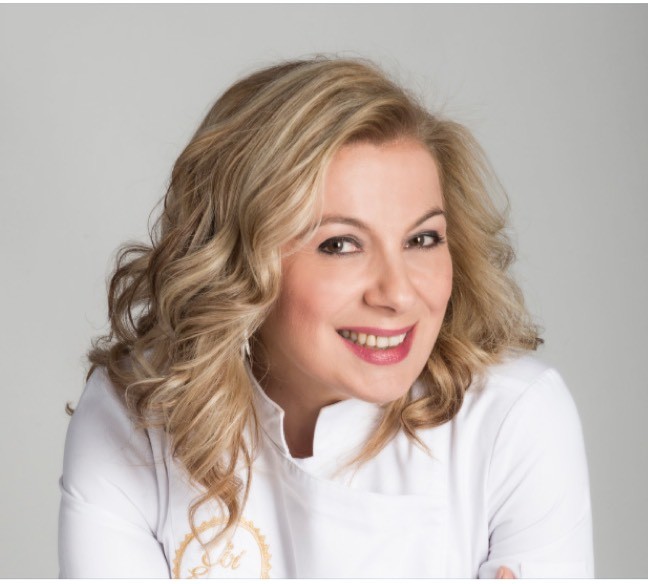 Dina splits her time between Paris and Athens, showcasing the food of her country in her restaurant/delicatessen Evi Evane, hailed by Gilles Pudlowski in 2017 as the "best international restaurant in Paris".
A familiar face on Greek cookery shows, Dina is committed to sharing her knowledge of her homeland's produce, which she skilfully showcases in delicious, brightly-coloured dishes.
From 13th to 15th June, Patrick Laine will be welcoming the chef into his kitchens, where she will be offering two menus in addition to Ômer's usual dishes: one lunch menu featuring mezze-type sharing plates, and one dinner menu.
It will be a fleeting visit, celebrating the best of Greek produce in the nautical surroundings of Ômer's dining room, which was recently unveiled in the new Rotunda Wing of the Hôtel de Paris Monte-Carlo.
Diners will enjoy a meal that sings of the Mediterranean and features her signature dishes packed full of Greek flavours, including fava with a Corinth raisin preserve, octopus with Cretan thyme honey and fresh thyme, miniature puff pastries with the Mani speciality of siglino and bergamot, chocolate and hazelnut baklava.
Ômer is a new Mediterranean brasserie by Alain Ducasse, offering a tasting tour of the essential flavours of Greece, Lebanon and Turkey, as well as Morocco and Tunisia, sometimes lingering on the shores of Spain, Nice and Malta.