Car and plane enthusiasts will have the chance to witness the future of luxury transport at the Fairmont Hotel this week, with an exclusive showing of the first certifiable flying car in Europe. The AeroMobil can transform from car to airplane in just three minutes and Monaco Life caught up with the team behind the futuristic vehicle, AeroMobil CEO Juraj Vaculik, CMO Stefan Vadocz and investor Meir Arnon, to talk price, target market, and the future of flying cars.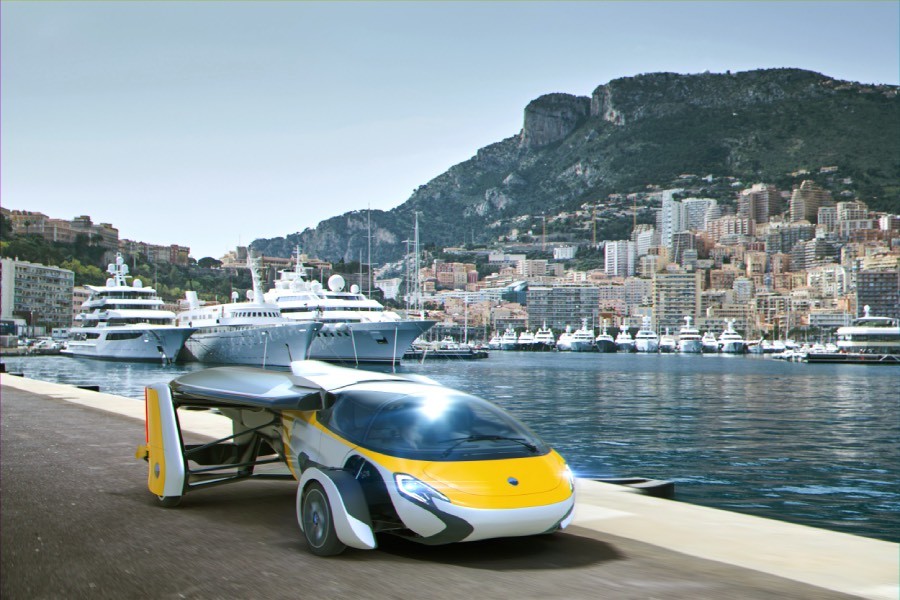 What was the motivation behind developing a flying car?
Freedom of movement, sustainability and efficiency. Flying cars make regional travel and personal transportation more efficient and exciting. Travelling distances of up to a thousand kilometres can become so much more sustainable because of direct routes and less fuel consumption. Removing the need between the modes of transport means AeroMobil cuts travel times compared to traditional airline or private jet alternatives, while its powerful engine provides greater range and a more efficient use of energy than most civil helicopters and future personal drones. We are developing the most flexible, capable and cost-efficient personal aerial vehicles designed for intra-urban and inter-city travel for private use and as shared transportation. Our first vehicle will be a supercar with superpowers AeroMobil 4.0 coming to the market in 2020-2021.
How do you see AeroMobil fitting into the transport market? 
We built our initial vehicle to fit into existing regulations for airplanes and automobiles. We do not need to wait for a new regulation or technology to go to market. Our vehicle is engineered in a way that it will be ready for use by any driver or pilot with a private pilot license. In the future, we expect that our vehicle can become a part of mobility as a service scheme in cooperation with a partner or on its own. The "race to the sky" is here to stay for some years as many of the general aviation companies also introduce new aircraft, making flying more accessible to the public. AeroMobil has one big advantage: driving capability, which means that it is possible to use the vehicle in bad weather conditions, when most other aircraft and drones will be grounded.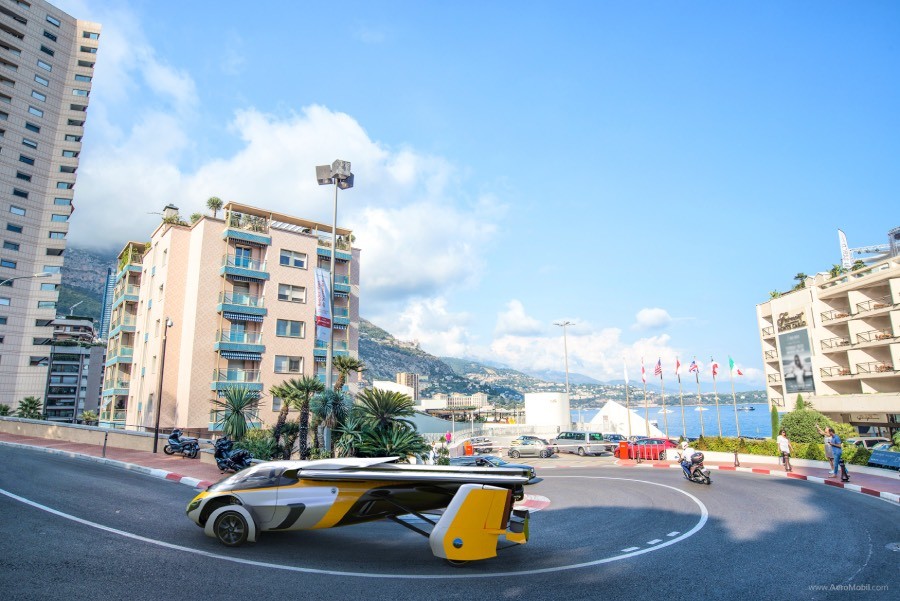 How much does one cost? 
A unit will be sold at 1.2 to 1.5 million euros. The price reflects its uniqueness and the limited edition of the first series of 500 pieces. The AeroMobil is purposefully designed as a breath-taking, highly desirable, truly niche, high-technology luxury vehicle. It aims to demonstrate the team's unique engineering capability and to position AeroMobil as the desirable brand at the forefront of a new, but rapidly evolving flying car industry. In the longer-term the strategy is to develop a series of models in different price categories to meet a variety of identified market opportunities, ranging from personal travel to the ultimate target of a mass market 'mobility-as-a-service' offering.
To significantly reduce the cost of flying cars in the long-term, we are bringing an automotive high-volume approach to a traditionally conservative low-volume aerospace industry, significantly cutting components costs via smart design, novel materials and production automation whilst fully conforming with civil aviation industry requirements.
How environmentally friendly is the vehicle? 
At AeroMobil, we are benefiting from a dramatic advance in aviation technology, which has resulted in aircraft that are safer, faster, more efficient, less noisy and more environmentally friendly. We are integrating these advances into our vehicle. Additionally, we can use the existing aviation infrastructure to operate a sizeable sophisticated group of general aviation aircraft (non-airliner, non-military). That means our flying cars will be able to use the latest satellite and advanced technology to transport passengers, freight and supplies to communities worldwide, linking some previously unconnected urban centres with rural outposts and many towns in between. We might need to wait longer for battery-operated personal drones, as the technology which will make them efficient and safe is currently still in the early stages of development. In the short-term, we are likely to see more hybrid propulsion operated models, which will pave the way for fully electric aircraft in the future. AeroMobil is a hybrid vehicle on the road, and in the air it uses a very efficient automotive emissions compliant engine.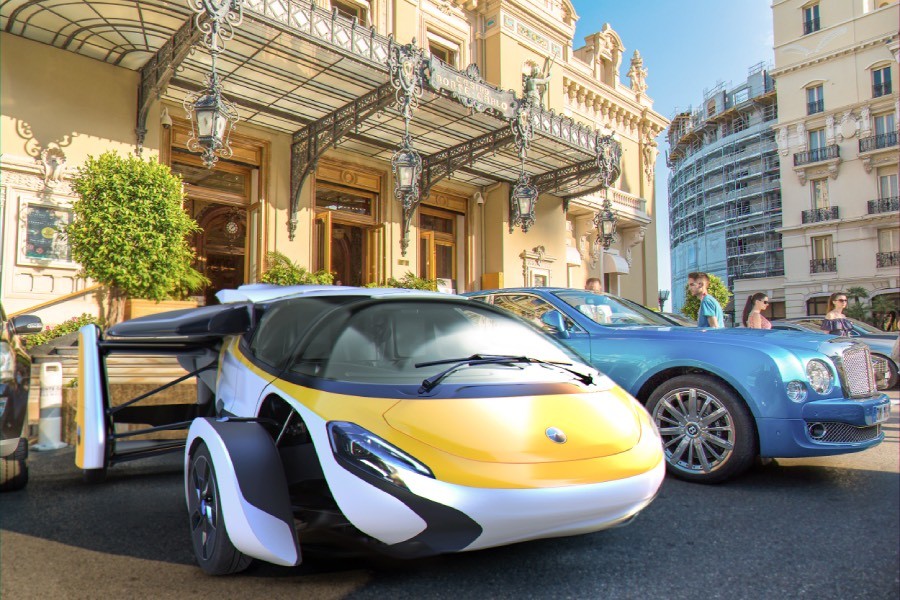 How does Aeromobil fit into the future?
The well-established automotive and aviation markets are being disrupted by new players that are taking advantage of new business models and technologies for short-range transportation concepts. However, jumping straight to the development of a fully autonomous electrical vertical take-off and landing (VTOL) vehicle for shared air-taxi services carries a particular risk in capital expenditure, regulatory requirements, market acceptance and technology development. Therefore, AeroMobil is taking a more pragmatic approach which will reduce investment demands and will generate early returns to fund future growth. We believe that the first vehicles we will see will be those which address these challenges, and AeroMobil 4.0 is well positioned for that.
We, as the only flying car at the moment, have already applied for type certification at the European Aviation Safety Agency, and we are working closely with the Vehicle Certification Authority to approve the vehicle for road use. The first model of AeroMobil is designed for private use, aimed at the high-end market as a unique and unrivalled vehicle that offers a luxury experience and practical benefits to save time and give customers the personal freedom of convenient door-to-door air travel. First users will be early adopters of the new technology, enthusiasts – aviators who want a unique flying experience, and supercar buyers who appreciate the quality engineering and design concept. The next generation of vehicles with an air-taxi capability will see the introduction of fleet operators who will create new urban and intercity routes to save travellers time and offer more flexibility to passengers.
Tell us about the event on Wednesday 12th June at the Fairmont Hotel…
The event at the Fairmont will be presented by the chairman of AeroMobil Patrick Hessel, who will introduce a view behind the scenes at AeroMobil and will talk about developing the first certifiable flying car in Europe. The presentation will be for invited guests, but AeroMobil 4.0 will be parked in front of the Fairmont, presenting transformation from a car to airplane in just three minutes several times a day. Interested public can speak to AeroMobil representatives in person.