Arnaud Alessandria finished his Winter Olympics in style on Wednesday, securing the best finish by any Olympic Monegasque skier with a 13th place in the Men's Combined race.
Feeding off of his strong performances in the Men's Downhill (29th) and the Super-G (31st), Alessandria tackled the third and final race of his Olympic Games in-front of Prince Albert II, who has had a front-row seat of the flag-bearer's games.
An event of two halves, Alessandria first tackled the Downhill. A time of 1:45.79, which saw him finish 1.92 seconds off the quickest run, was enough to secure a 15th place finish. "I had a good run, and I was happy with myself," Alessandria said after the race.
Attention immediately then turned to his less preferred slalom race, which would see him tackle the slopes of Beijing for the last time in these games. The focus for Alessandria was on damage limitation. "It (slalom) isn't my cup of tea at all. The objective was to arrive at the bottom inflicting as little damage as possible," he said.
A finishing time of 2:44.20 was enough for Alessandria to write his own bit of Monegasque sporting history, as he secured the highest place finish of any Monegasque skier in a Winter Olympics.
He finished 12.77 seconds off Austrian winner Johannes Strolz, who narrowly beat Norwegian Aleksandr Aamodt Kilde to the gold, whilst Canadian James Crawford rounded off the podium.
Alessandria registered a DNF in the same event during the 2014 Sochi Winter Olympics, making his record-breaking performance on the slopes of Yanqing an even more impressive fear. "I didn't expect it," he admitted afterwards.
His trainer Jacques Pastor praised his performance and character following the result, saying, "He has been valiant. Beyond his sporting bravery is his human bravery, to want to engage himself for the past years, and for wanting to take risks. We are in the court of the greats, we're not here to make up the number, and today that paid off."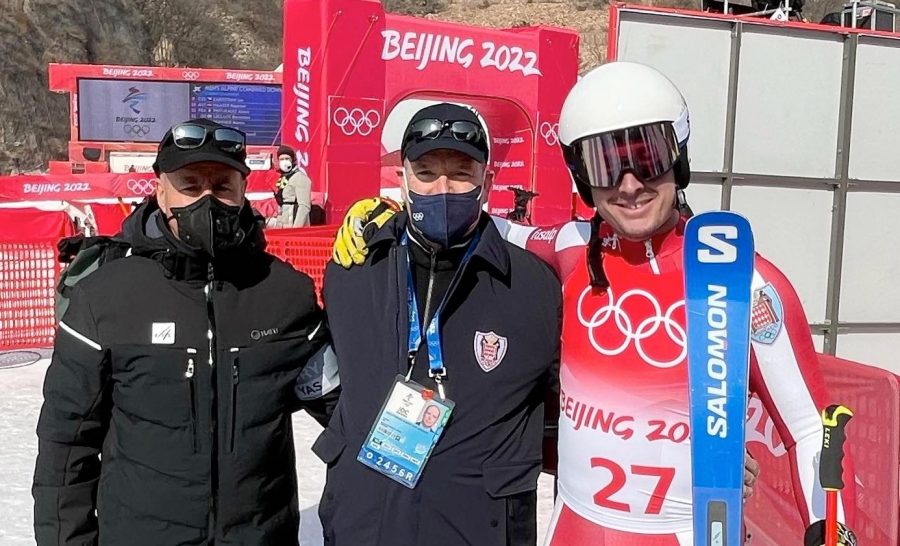 Prince Albert, who has been an ever-present at Alessandria's races, was complimentary of his performances. "These opening results are really very encouraging," said the Prince. "His 13th place finish in the Combined was a magnificent result. I am very happy for him."
Although the Prince's attendance at the Games is coming to an end, Monegasque involvement is far from complete. The bobsleigh duo of Rudy Rinaldi and Boris Vain are yet to take to the track, and Prince Albert II, a former Olympian in the sport himself, is optimistic about their chances. "Our bobsleigh team has done a very good official training. Rinaldi and Vain are feeling well, they have no physical problems and the morale is good. That is therefore a good omen for some very good results, we all hope that."
Photos source: Monegasque Olympic Committee