It was an historic moment as Jamie Cullum took to the stage in the Place du Casino for the Red Cross Summer Concert on Friday night, watched on by the Princely family. 
After many years at the Sporting Monte-Carlo, the event this year took on a new name and a new location. Under the starry summer sky in the Place du Casino, guests gathered for what was the first major concert in Monaco since the pandemic began. It was also the first time the redesigned Casino Square has been transformed into an open-air entertainment venue since it was unveiled in 2020.
Prince Albert II of Monaco was joined for the occasion by his sister Caroline, Princess of Hanover, Pierre Casiraghi, Andrea Casiraghi, Charlotte Casiraghi-Rassam and Gareth Wittstock.
Among the guests was legendary singer Dame Shirley Bassey, the 84-year-old looking effortlessly chic in a black trouser suit.
Art works by acclaimed artists Laurence Jenkell and Nick Danzinger were offered in support of the charity.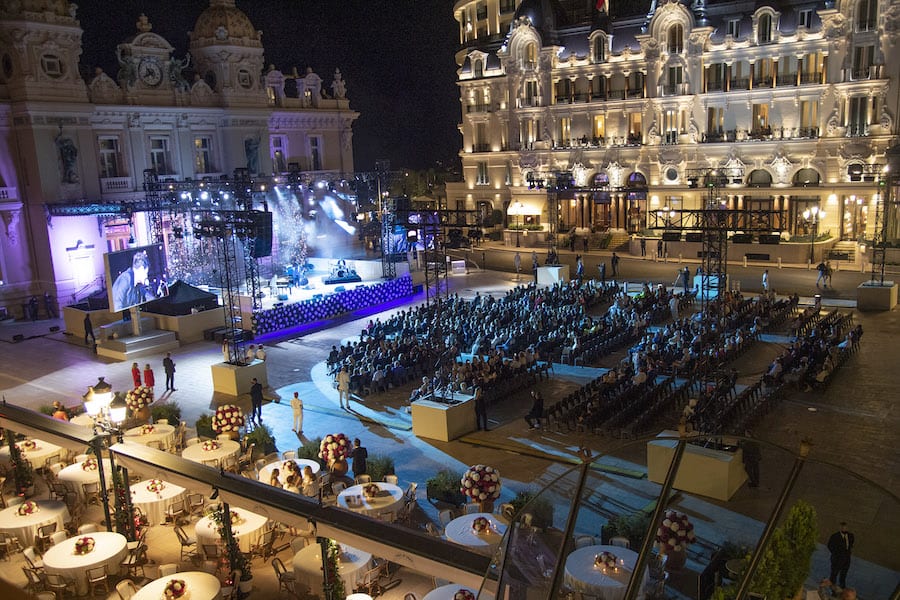 The Red Cross was established in 1948 by Prince Louis II, and the gala has been an opportunity to showcase its ongoing daily action among the most vulnerable over the past 73 years.
The missions of the Monaco Red Cross are to save lives and prepare the general population for disasters, to support all people in need without discrimination and to lead awareness-raising and preventive actions in the humanitarian sector. It acts both nationally and internationally.
It is supported and guided by HSH Prince Albert II.

Video by Palais Princier/Monte Carlo Société des Bains de Mer