Monaco Life speaks to Amy Taylor, director and producer of the documentary film 'Milked', a controversial exposé of the detrimental effects the dairy industry is having on the environment, human health, and animal welfare.
Milked, Directed and Produced by Amy Taylor alongside Executive Producer Suzy Amis Cameron, won Best Documentary at this year's Monaco Streaming Film Festival Gala. The film includes interviews with world famous Primatologist and Anthropologist Dame Jane Goodall as well as Cowspiracy Co-Director Keegan Kuhn. The project is also supported by Academy Award-winning Director James Cameron who called the film a "powerful wake-up call that the world is getting Milked."
While the film focuses on the dairy industry in New Zealand, it is also a global story that addresses climate change and sustainable solutions for a better planet. As Amy Taylor told Monaco Life, being the mother of an eight-year-old son, she felt it was important to teach younger generations about eating healthy plant-based food that is ethical and sustainable.
MonacoLife: What inspired you to create the film Milked?
I have a background in marine biology and environmental science, and I shifted into wildlife filmmaking with a focus on whales and dolphins. As I became more aware of the horrific impacts of animal agriculture around the world, I decided to start creating films with a plant-based theme to try and encourage positive change.
I used to take people swimming with whales and dolphins – humpback whales in Tonga and dolphins in New Zealand. I also made a feature documentary about a friendly wild dolphin (Soul in the Sea), which was nominated for a prestigious Jackson Wild award. Somehow, I shifted from filming marine mammals to filming cows.
How is New Zealand positioned compared to other countries with regards to dairy industry greenhouse gas emissions?
We're quite unique in that the dairy industry creates nearly a quarter of our emissions. But we aren't the only country with high emissions from animal agriculture – there is an international report called 'Emissions Impossible' that shows that the top five meat and dairy companies around the world produce more greenhouse gases than oil and gas companies like BP, Exxon Mobil or Shell.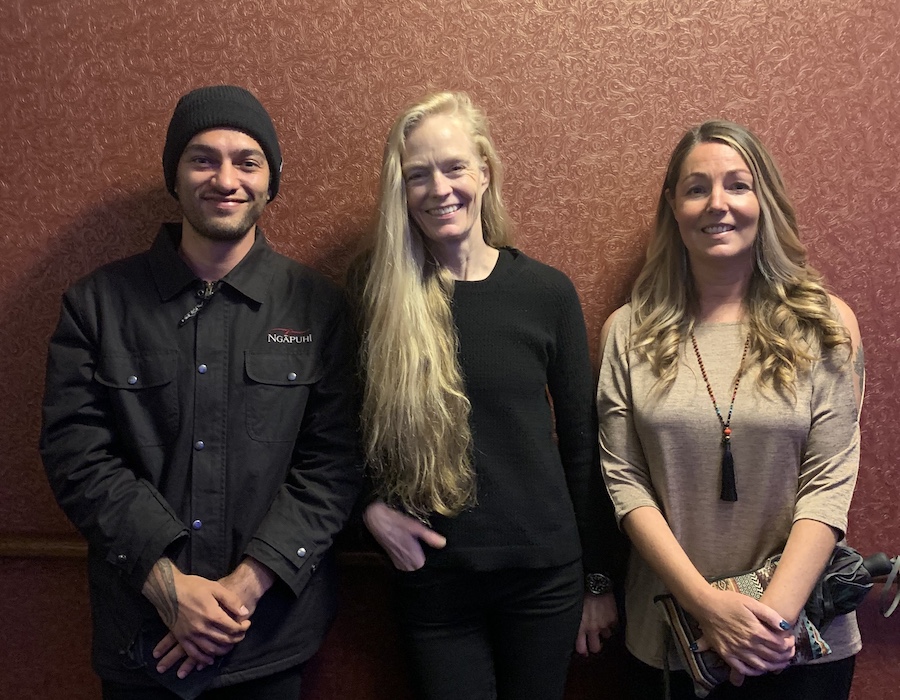 How did people in New Zealand react to your film and what has been their response?
It's mostly been very positive, especially from people who have actually seen it instead of judging it without watching. We had screenings around the country as part of the New Zealand International Film Festival, and Milked was the most popular local film.
What do you hope to achieve from your film?
I hope that people will make the decision to at least go a little bit more plant-based. And I also would love to see governments helping farmers transition out of animal agriculture. That's what needs to happen, and because there's a huge agricultural disruption on the way, we need to help them out sooner rather than later.
How did you get Suzy Amis Cameron involved in this film project?
I was aware that Suzy and James Cameron had bought a dairy farm in New Zealand, and they were transitioning into growing organic vegetables. So, I contacted Suzy and asked for an interview and was lucky that she accepted. When she saw a rough cut of the film she was hooked and decided to come on board as executive producer. They both love the fact that, as well as being an authentic story that exposes the truth, it's also solution-focused. 
What needs to happen next?
People around the world need to shift towards a plant-based diet, and we need to support farmers to transition to regenerative plan-based agriculture. We can then rewild some of the freed-up land which would help with the climate and biodiversity crisis we currently have. People would be a lot healthier (especially eating a wholefood plant-based diet), and animals and the planet would benefit hugely also.
You must be proud to have won the Best Documentary award at this year's Monaco Streaming Film Festival.  Can you tell me your thoughts about the festival?
I'm so grateful to receive the award and to have been part of the festival, it was a fantastic event run by some incredible people.
How long have you been eating plant-based?
I've been plant-based for around 30 years, long before it was even called plant-based.
What inspired you to stop eating meat and dairy?
Originally, it was for ethical reasons and then I discovered the environmental and health impacts. So, it's a combination of all of those things that make it easy for me not to want to consume animal products.
It's always interesting to hear how vegan adults get children involved in eating plant-based.  Can you tell us if and how you are raising your son on a plant-based diet?
He is plant-based and he's chosen that himself to some extent – he basically decided to consume no animal products at the age of four (he had previously eaten eggs and fish occasionally). I tried to lead by example, but I didn't want to be too staunch with it, knowing that it would be better for him to choose that himself if I provided the information and delicious plant-based food.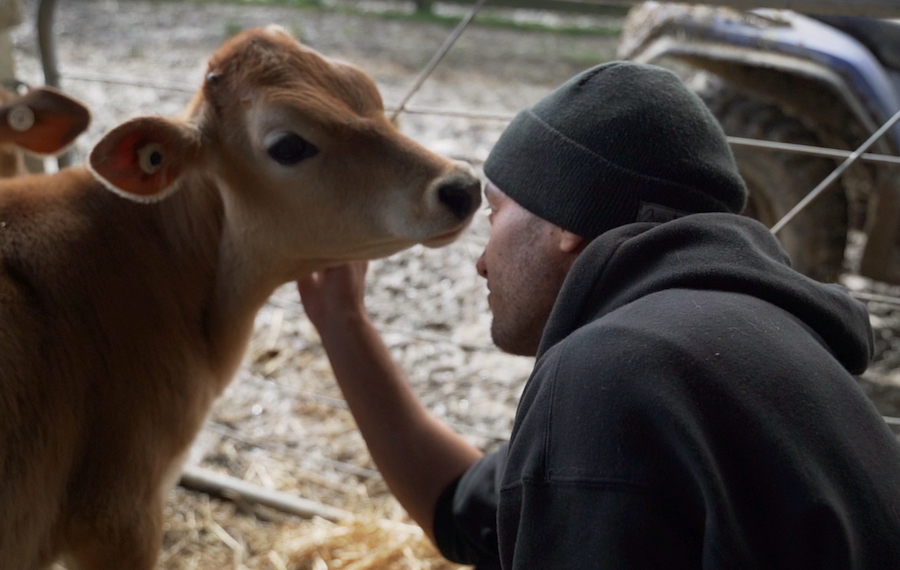 What's a good way for teenagers to discover plant-based diets and incorporate that into their way of eating?
I think watching documentaries like The Game Changers is a great way for teenagers to learn about the benefits of a plant-based diet. It's really about watching anything that inspires you to make that change, I think that's really key. It's not actually hard to make the change but you need to know your 'why?'. The other films I would recommend on Netflix are Cowspiracy and What the Health. I'd also suggest reading books like Suzy's OMD book. It's easy to just switch out one meal a day to start with if people find it daunting to go 100% straight away.
What is your next film and when can we expect to see it?
I'm developing a documentary at the moment about a dairy farm transitioning out of dairy; it seems like a natural sequel to Milked and is much needed also. There are some great people involved and I'm excited about the "how-to" nature of the story. It's still early days so I'm not sure when that will be out in the world yet.
SEE ALSO:
Protecting biodiversity, one meal at a time