The Monaco Yacht Club was the final scene in a series of exclusive events last week that featured two NASA astronauts and showcased Axiom Space, the company designing the world's first commercial space station.
In the third of three special 'Astronaut' events put on by My Yacht Group, the Monaco Yacht Club was the site for an 'Angelic Evening', a reception party that featured wines from Château d'Esclans, makers of Whispering Angel, in keeping with the theme of the night.
It followed two intimate dinners organised in conjunction with Monaco Private Label at the Hermitage Hotel and aboard a private superyacht, where two NASA astronauts – Michael Lopez-Alegria and Nicole Stott, gave guests the opportunity to discover Axiom Space, the American company that is looking to make space tourism a reality in our time.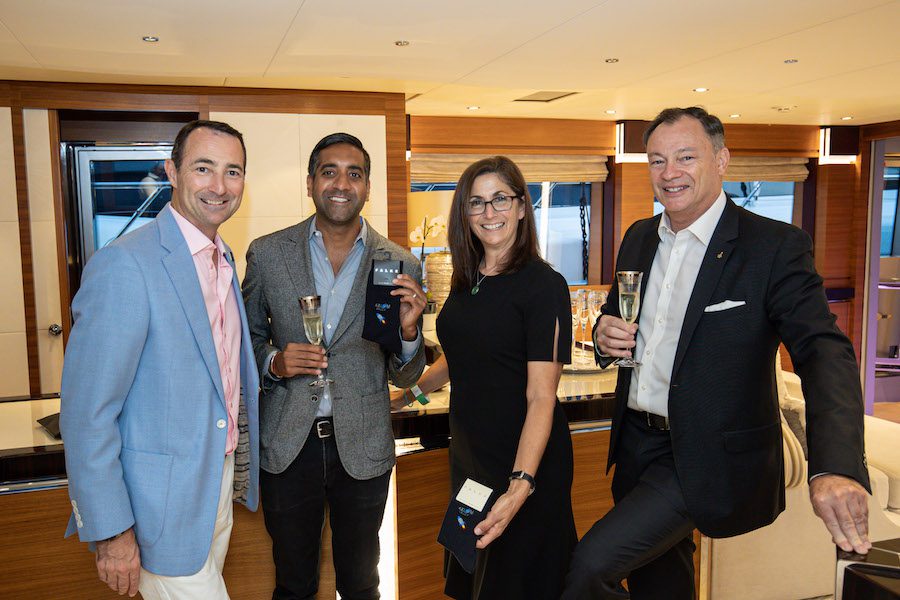 Michael Lopez-Alegria is a Hall of Fame astronaut who has spent 257 days in space and made 67 spacewalks in his career. He spoke to the gathering about what it was like to hover 402 kilometres above the earth. He is currently in training to take on his fifth space mission coming up in February 2022, when the commander will be at the helm of Axiom's first fully private mission to the International Space Station.
Joining him was seasoned space veteran Nicole Stott, who has spent a total of 104 days in space and is the 10th woman ever to perform a spacewalk. She also is notably the first person ever to have painted a watercolour whilst orbiting the planet. Stott's pursuits have also taken her underwater where she was part of NASA's Aquanaut team on the Aquarius undersea lab, undertaking an 18-day mission to explore the depths of the oceans.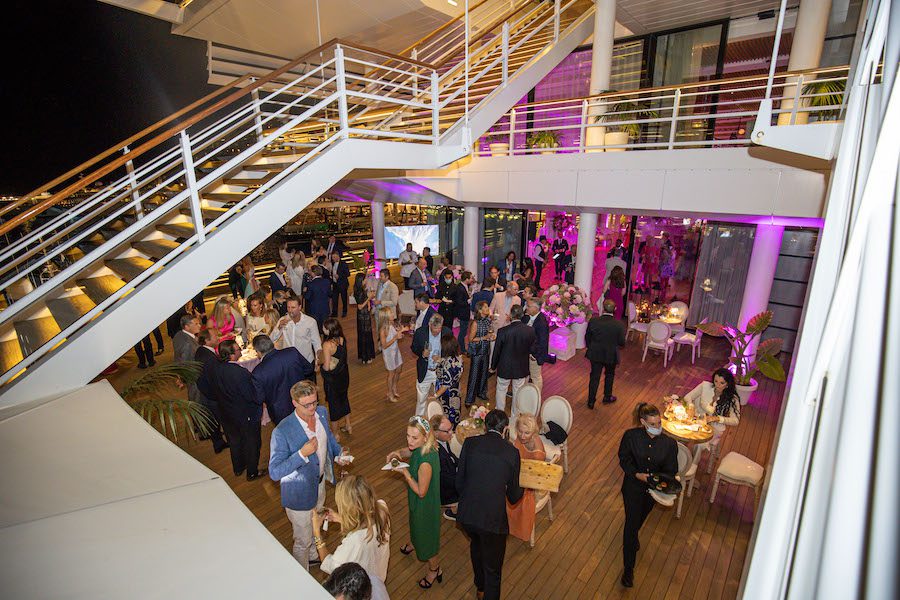 During the YCM dinner, guests enjoyed a Whispering Angel-fuelled evening and truffle-based menu. This was followed by live music and dancing until the wee hours.
Lest the evening seem to be all high-flying fun and games, there was also a charity aspect with the reception raising awareness for YachtAid Global, an organisation that works in conservation efforts, disaster relief and humanitarian aid projects.

My Yacht Group will be holding similar Astronaut Dinners at select cities in the coming months.
Click on the images below to see more highlights…

Top photo of Nicholas and Annabelle Frankl, the brother-sister team behind My Yacht Group