No Finish Line, the eight-day 24/24 running/walking event hosted for the past two decades by the association Children & Future, began the 2019 race on Saturday with HSH Prince Albert II doing the honours of firing off the starting gun.
Celebrating its 20th year, No Finish Line Monaco has attracted more than 12,000 pre-registered participants, with the possibility of 4,000 joining additionally and a goal of covering 450,000 kilometres in eight days. That's nearly 20,000 more than last year's finish.
Racers are comprised of both individuals and teams who for eight solid days run or walk a 1,400 metre circuit in a relay-type set up. For every kilometre covered, €1 is donated to benefit children around the globe who are gravely ill and underprivileged.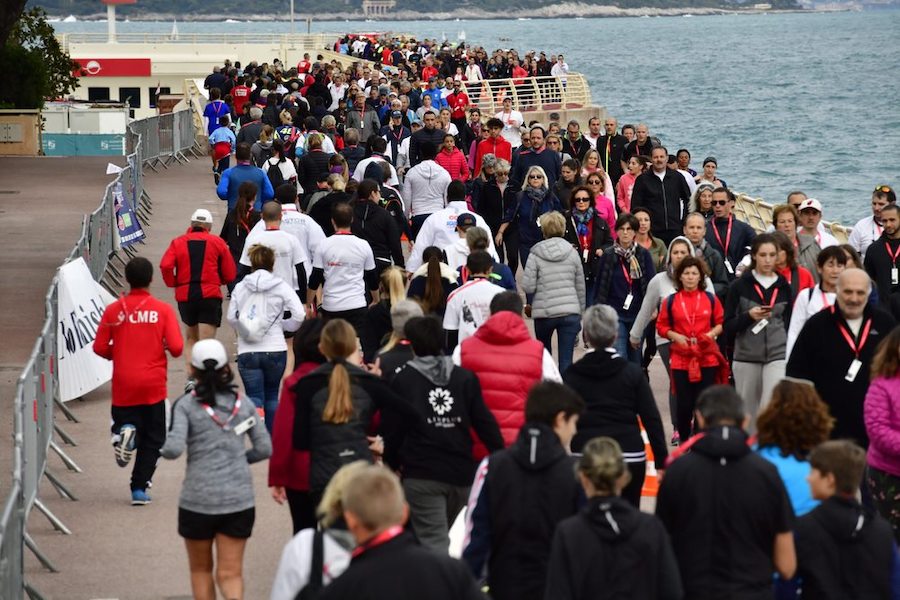 Prince Albert made the first round of the route after officially opening the race on the podium. Joining him on stage were the founder of Children & Future Philippe Verdier and president Ariane Favaloro, holding five-year-old Adama, who will be one of the recipients of the event's largesse when she goes in soon for a necessary operation at the Cardio-Thoracic Centre. 
As such, the event is also a reminder to those who participate, donate to or sponsor NFL that good health is a not something that everyone can take for granted, and that by participating, they are giving a child who is less fortunate a shot at regaining their well-being or saving their lives.  
Children & Future also host a yearly dance spectacle that invites children and adults from dance schools all over Monaco, Italy and France to compete for a trophy whilst raising funds for the organisation.
Photos: No Finish Line Monaco Facebook page