HSH the Sovereign Prince attended the Annual Conference for the Energy Transition on March 29, at the Yacht Club of Monaco.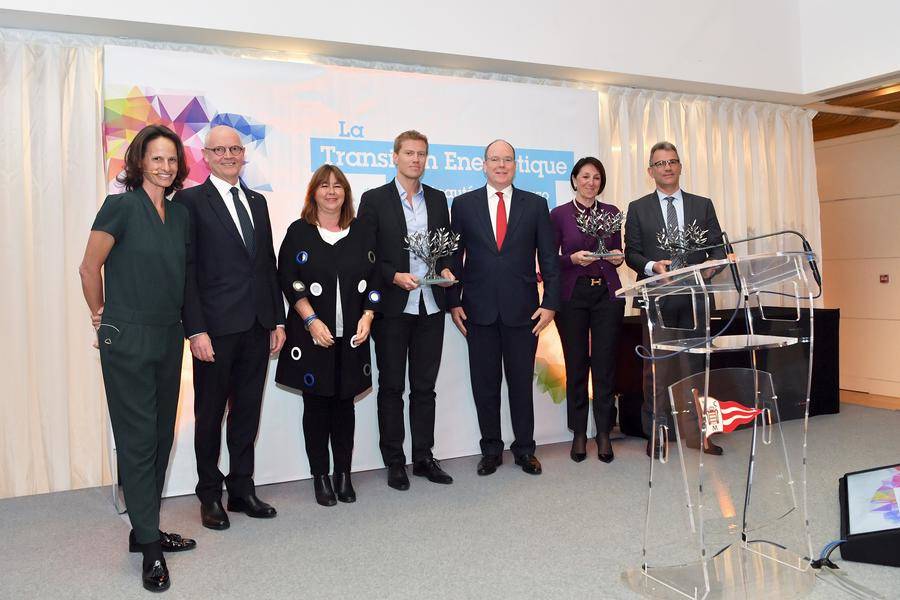 Also attending were HE the Minister of State, Marie-Pierre Gramaglia, Government Councilor – Minister of Equipment , Environment and Urbanism, as well as Julien Vidal, guest of honour for the evening.
The evening featured a presentation of the eco-citizen approach of Julien Vidal, a review of year 1 of the National Pact and the perspectives of development of the approach, the awarding of "Trophies of the Energy Transition To three Laureates, rewarded for their good practices and a strong announcement from Décathlon Monaco, which is now abandoning the sale of single-use plastic water bottles. 
HSH the Sovereign Prince concluded the evening by recalling, "To reunite goodwill in the service of our common future, we must of course go beyond international bodies, beyond government decisions, beyond all these projects that we drive. 
"We must involve everyone, as we do today. We must identify, propose and promote concrete and shared solutions, like those of the laureates we have just honoured […] I think especially, more widely, the invention of a new model, more innovative, more virtuous, more sustainable, serving the planet and the quality of life, serving our contemporaries and serving our children."