We take a closer look at the superyacht concept that is making headlines across the globe: the hydrogen-powered Aqua.
An enormous hydrogen-powered superyacht that was unveiled at the Monaco Yacht Show last year has not been sold to Bill Gates, despite widespread media reports to the contrary.
Sinot Yacht Architecture & Design and Lateral Naval Architects made a splash during the 2019 MYS when they introduced Aqua, their incredibly futuristic 112-metre-long liquid hydrogen-powered superyacht concept.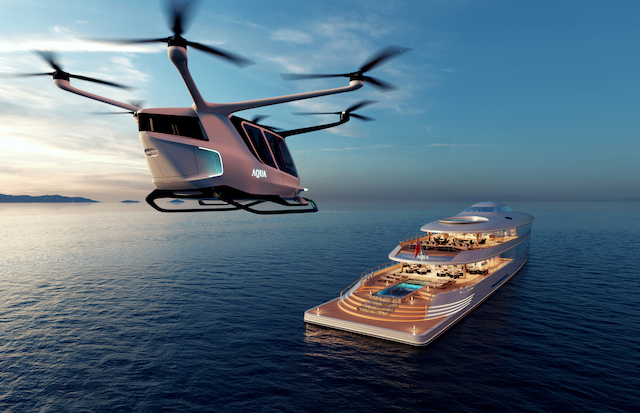 Various international media reported this week that billionaire co-founder of Microsoft Bill Gates has ordered the vessel, valued at over €550 million, but Sinot has since released a statement denying the order.
"Sinot Yacht Architecture & Design wants to make the following clear: the hydrogen concept Aqua is not linked to Mr. Gates (or his representatives) in any form or matter; Sino has no business relationship with Mr. Gates; and Aqua is a concept under development and has not been sold to Mr. Gates," reads the statement.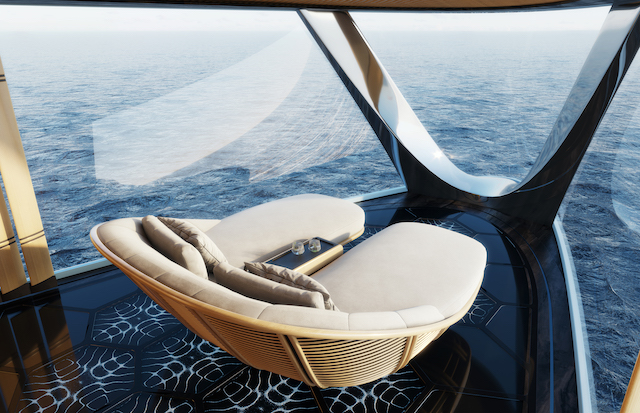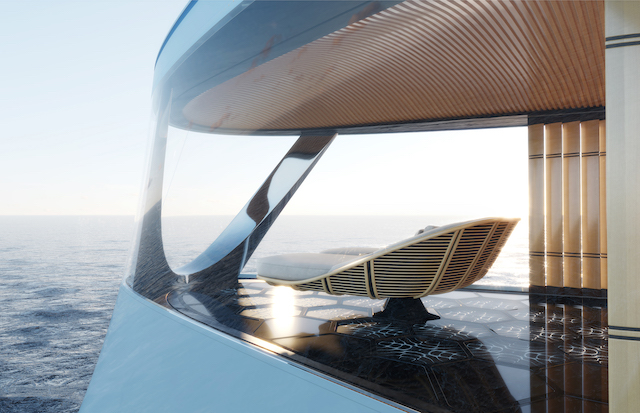 In reality, this incredible vessel is still just a concept under development and is meant to inspire a greener future for superyachts. The company says it continues to invite "any visionary client to show their interest".
The model relies on hydrogen-electric systems instead of diesel engines, and will be equipped with its very own waterfall, helipad, infinity pool, spa and gym.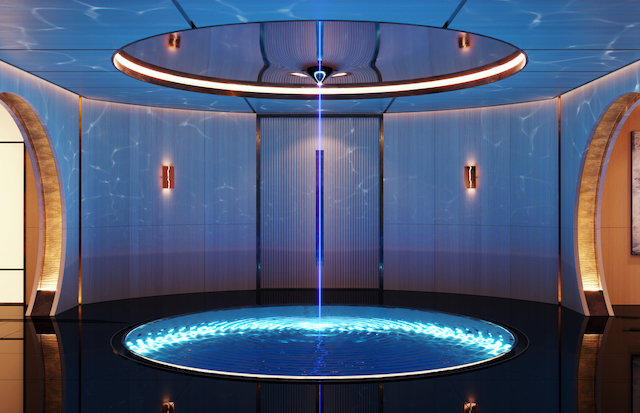 The flowing exterior lines of Aqua are inspired by ocean swells, lines that "accentuate the freedom of life on the water and blend into their environment with complete harmony with nature," according to its designer.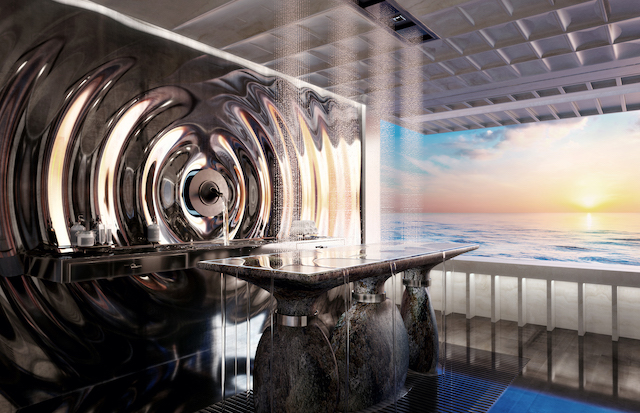 The futuristic design extends to the interior, with moon-shaped portals surrounding the central lobby, and a gymnasium which opens to reveal the ocean's surface at water level, creating the perception of exercising and relaxing on an island at sea.
Situated at Aqua's core is a spectacular circular staircase winding down from the top deck to the lower deck and an observatory located at the bow, offering endless views from the best position on board, with floor to ceiling windows.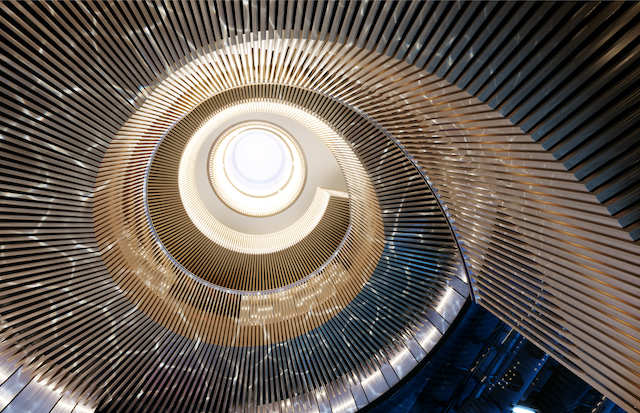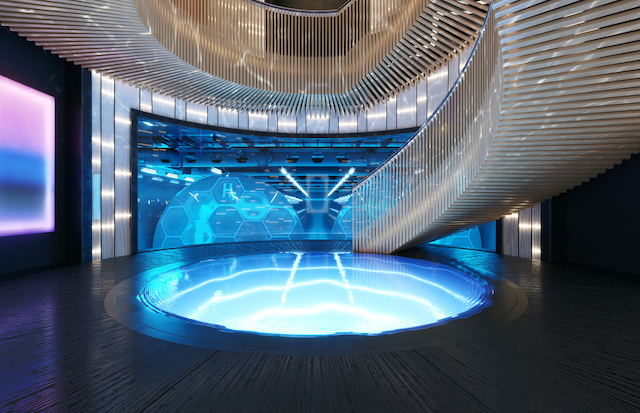 "We consider Aqua to be a major step forward in the application of new technologies aboard a superyacht, while at the same time showcasing an integrated and highly poetic design approach: a profound connection with the water in its cascading decks and large swim platform, large floor-to-ceiling band windows connecting interior spaces with exterior decks and the scenic sea views, and a minimalist Japanese beach-style interior providing living spaces in perfect balance with the water," said Sander Sinot.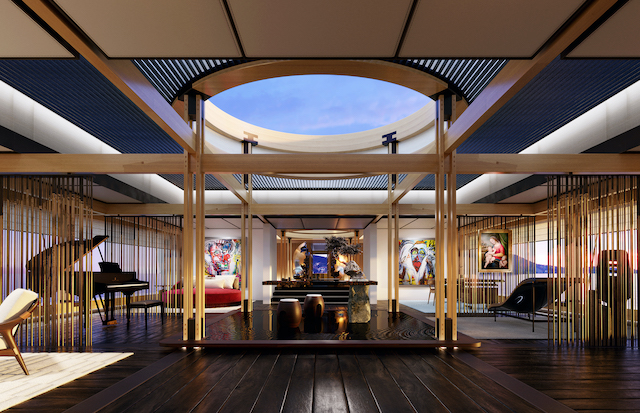 Photos courtesy: Sinot Yacht Architecture & Design