The first edition of the art3f fair Monaco held over the weekend was a great success, welcoming over 200 artists and thousands of visitors under the Big Top for three days of international contemporary art.
The event was held from Friday 21st to Sunday 23rd August and was one of 13 art3f fairs that are staged throughout France and Europe each year.
According to organisers, "art3f is a clever mix of Coup de coeur art, affordable art and the most wonderful artistic representations of the moment."
The fair was an opportunity for art lovers and collectors to gather for the first time since the Covid-19 crisis hit, in a safe and welcoming environment, to share their love of art with artists. It was also a unique opportunity to discover new talents and rising stars in the art world.
Among these talented young painters, sculptors, photographers and ceramists were also established artists including Marcos Marin, and prestigious works by the likes of Jeff Koon.
In all, more than 3,000 works were on display at Monaco's Chapiteau de l'Espace Fontvieille (Big Top) including a selection by international visual artist and art director Houda Bakkali, who is based in Barcelona, Spain.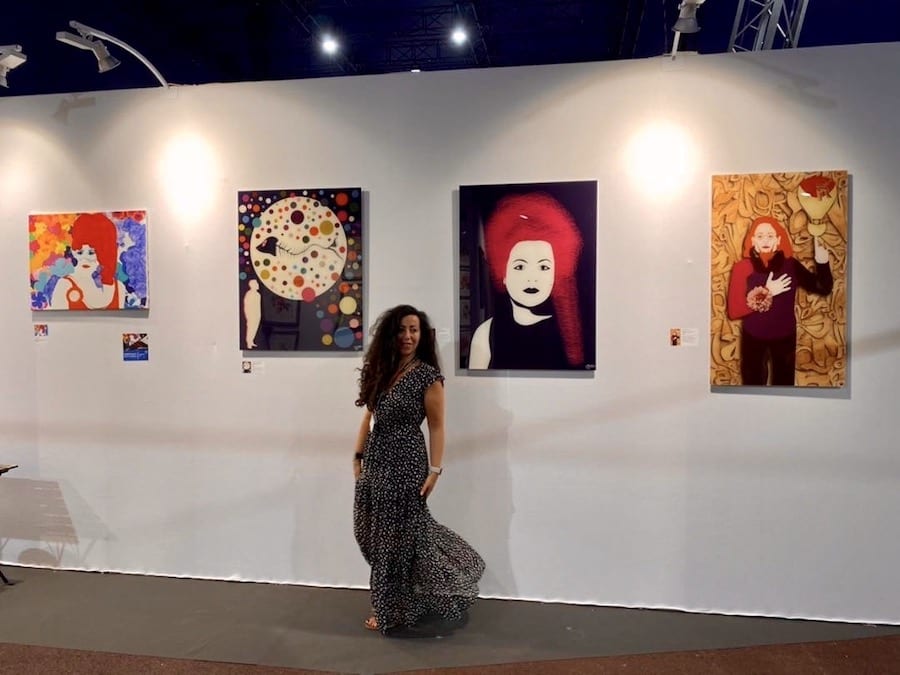 "People were really interested in new trends," Houda Bakkali told Monaco Life. "I had the opportunity to show my artwork 'Life is beautiful', a tribute to Monaco through augmented reality, and it was really well received by visitors who were interested in the new techniques and technologies being applied to art."
In addition to showing and selling their works, artists were also able to use the opportunity to establish contacts and help develop their businesses.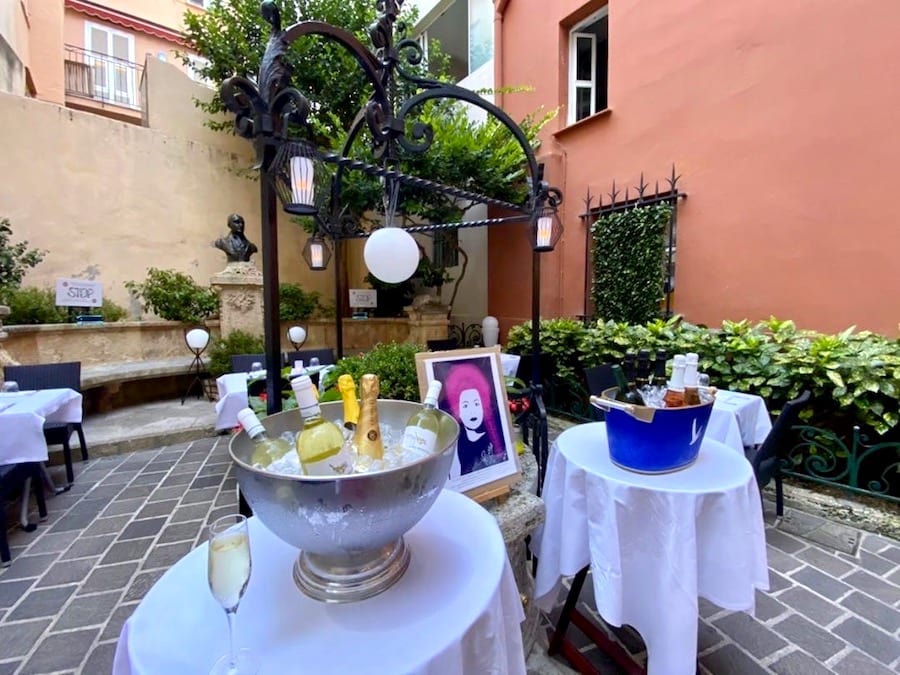 But for Houda Bakkali, the highlight was Monaco itself.
"It really was really a wonderful experience," explained the artist. "During the fair I met very interesting people, visitors, artists, curators, press, etc. Each one had a story to share and it was a great motivation for me. I also had a private viewing at the emblematic Le Pinocchio restaurant. I have a wonderful memory of Monaco, and I feel absolutely privileged."

Related stories:
Interview: Brazilian artist Marcos Marin

Top photo: Houda Bakkali and her works at the art3f fair in Monaco