Style and glamour are in abundance in Alan Walsh's latest collection 'Eleanor', currently showcasing in his Monaco gallery.
The works feature an immaculately dressed fictional female named Eleanor who jets into the Côte d'Azur on vacation.
The hero piece of the collection is aptly titled "Destination Monte-Carlo". Her elegant journey of the Principality continues to wow viewers, with games of 'Tennis at the Country Club', 'Stepping out in Monte-Carlo' and 'Meeting a Racer at the Grand Prix', before Eleanor heads along the coast to Cap Ferrat, Saint Tropez and Provence.
Alan Walsh describes the personality of his work as "art with playful elegance", leaving the canvas clean and uncluttered, which allows the characters or subjects to breathe.
"In the turbulent world we live in, hopefully my work helps people resonate with uplifting feelings and it brings a smile to their face," says Walsh, whose works have become hot property since the British artist relocated to Monaco in 2019.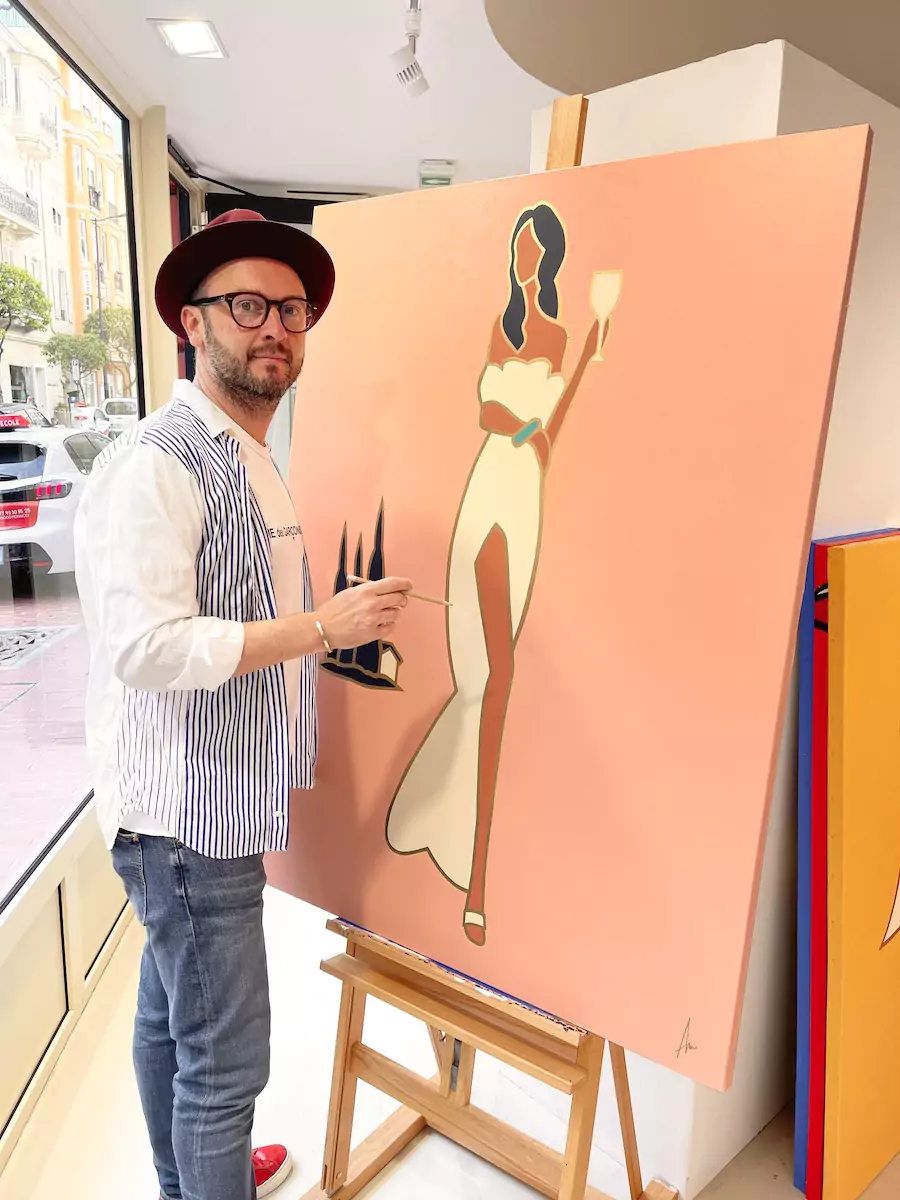 His signature pieces brighten the walls of royalty and A-list stars both on the Riviera and internationally – although he's not one to name drop.
"One of the reason's we build relationships with our clients is trust. We remain tight-lipped and don't feel the need to share everything on social media. Word of mouth locally is an extremely important part of my growth as an artist and many of our clients have become friends."
Since 2020, Walsh has been the resident artist of the legendary Hôtel Martinez in Cannes, currently sharing the residency with fellow Yorkshire man Damien Hirst.
His original works sell for between €11,000 and €16,000, with prints priced very reasonably at €300.
To find out more visit www.walshgallerymonaco.com.
See more of Alan Walsh's work in the gallery below…
Make sure you're never left out of the conversation.  
Sign up for the Monaco Life newsletter, and follow us on Facebook,  Twitter,  Instagram and LinkedIn.
All photos source: Alan Walsh Gallery