The Monaco Grand Prix may have been cancelled this year however fast living British artist Alan Walsh gives us an opportunity to still celebrate the prestigious event in his new gallery on Rue Grimaldi. 
The gallery was officially opened on Thursday 25th June with a cocktail evening and a warm welcome from Alan Walsh.
Famed for his bold use of vibrant colour and clean minimal illustration style, Walsh's oversized pop art characters take you on an elegant journey back in time to an era of vintage motorsport and chic couture.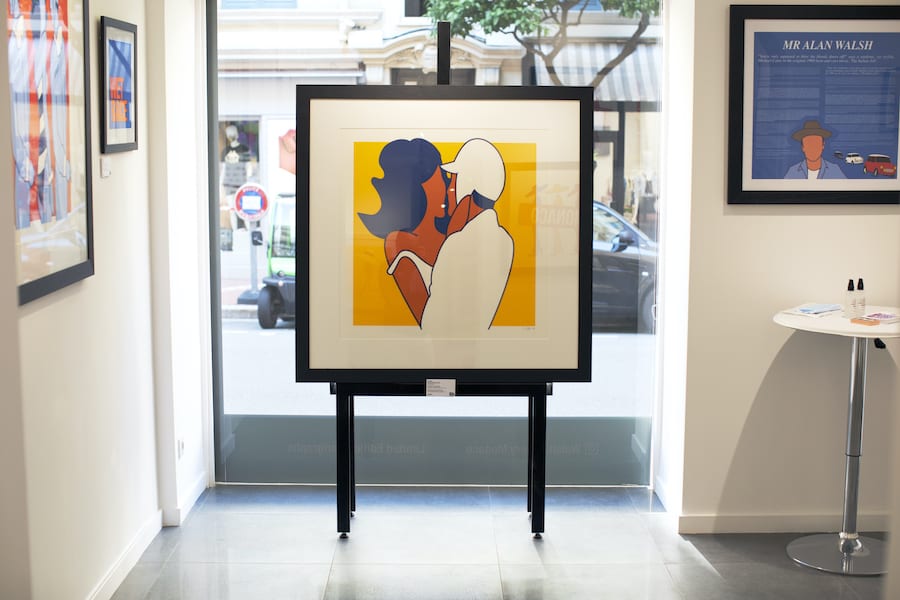 Taking inspiration from a childhood raised in motorsport, the collections on display in the first section of the gallery feature drivers racing around the tight streets of Monaco sporting quirky polka dot scarves; romances blossom between victorious racers and effortlessly elegant women in the pit lane.
FI themed typography connects the pieces together cleverly while colourful spectators raise their cocktail glasses as the cars race past designer stores.
The middle section of the gallery is a beautiful representation of the Riviera. The impossibly toned females in chic swimwear pose on Riva boats while enjoying champagne and rosé.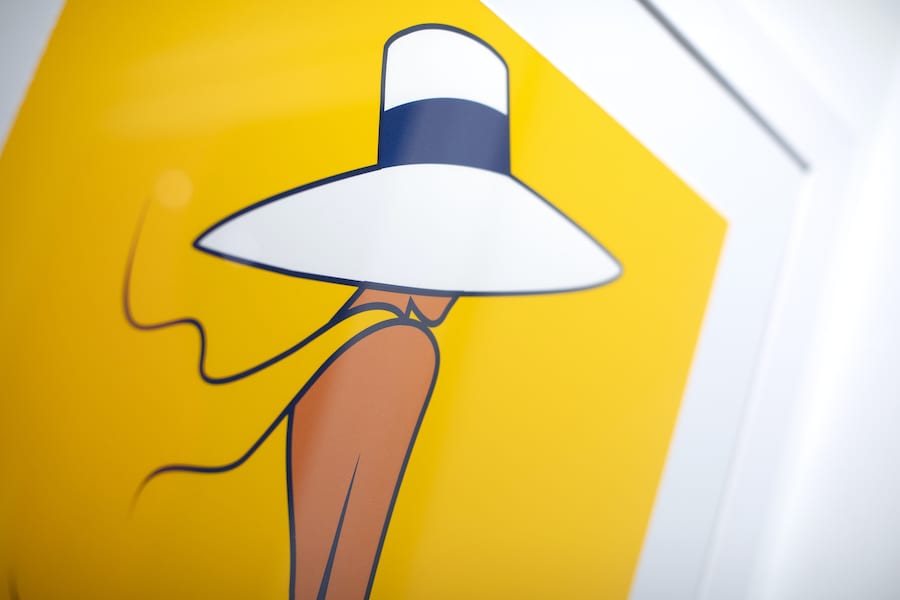 And finally, as you move towards the back of the gallery, you receive a little insight in to some of the luxury brands Alan has worked with, such as Porsche, Tag Heuer and Hotel Martinez, and the eye-catching advertising campaigns he created for some of the world's leading drink brands including Artisan Drinks, Coca Cola and Gray Goose Vodka. Monaco locals may be familiar with his illustrations for Daniel Ricciardo and Blue Coast Brewing.
The Walsh Gallery has an extremely uplifting feel and features a custom built art studio at the rear. When the Covid-19 limitations are lifted, clients will be welcome to come and view Alan create his work and even commission their own unique artwork made in Monaco. All the pieces are handmade limited-edition screenprints (serigraphs) that are produced by passing acrylic paint through a silk mesh onto heavy weighted art paper. Very low edition numbers of each piece are produced and with an ever growing following its easy to see why his work is in such high demand.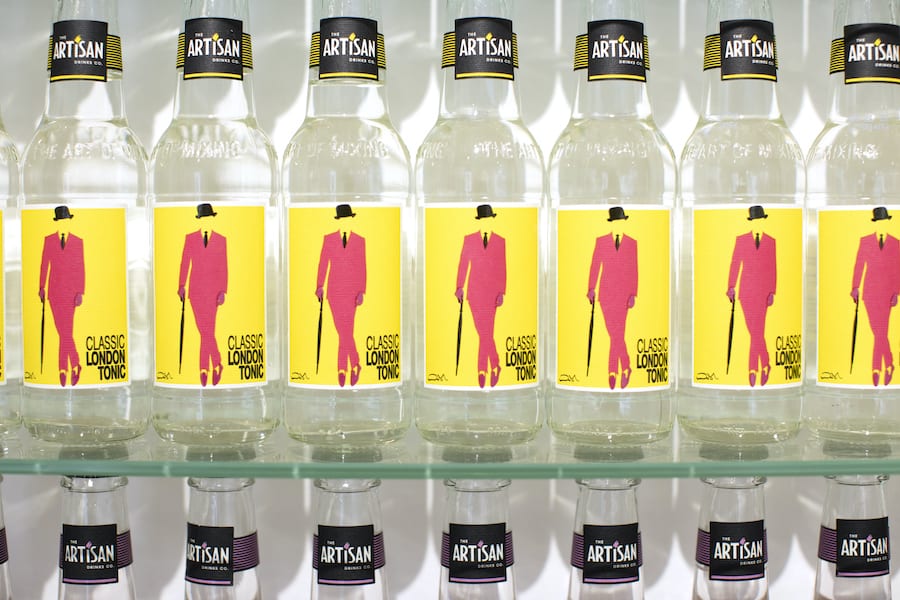 After 16 years in Australia owning two successful galleries in Sydney, the British born artist and his wife Emily have now relocated to Monaco to grow their business in Europe and it certainly looks like they are off to a great start.