A bust of singer and activist Josephine Baker, created by local artist Marcos Marin, was unveiled by Prince Albert in Roquebrune-Cap-Martin, along with a huge portrait by Nice-based street artist César Malfi.
Singer, dancer, actress and activist Josephine Baker, celebrated as she was in life, is being just as feted nearly a half century after her death. Last December, she was memorialised in Paris's historic landmark, the Panthéon, where she was inducted as the first woman of colour, the first American and the first performing artist to ever be granted a special place in this oh-so French monument.
Her investiture is a testament to how many boundaries she crossed and how many lives she touched.
In her later years, she befriended Princess Grace, who had a huge admiration for her, and was even buried in Monaco in 1975 after her death at the age of 68 following a stroke.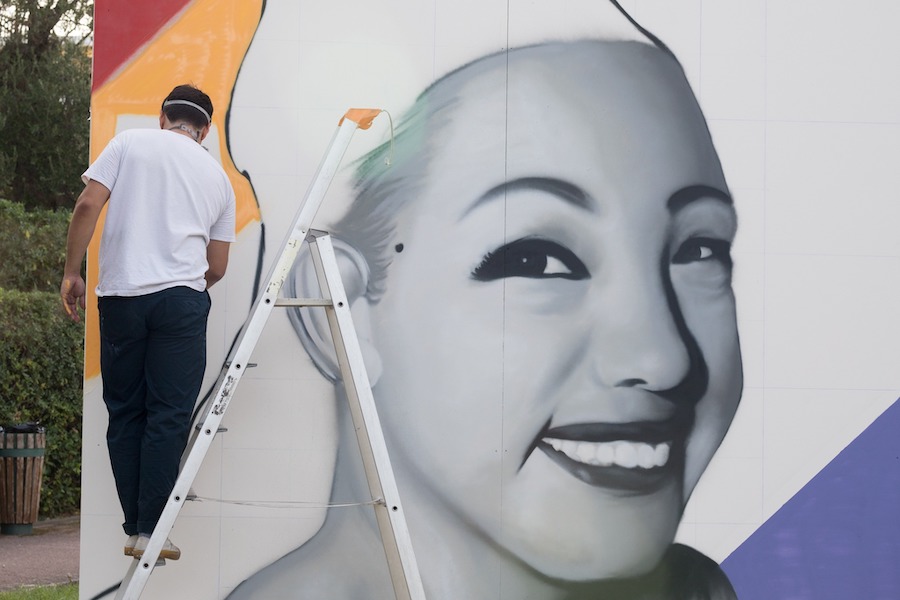 Now in 2022, she is being honoured again, this time at the 11th edition of Art-Bre in Roquebrune-Cap-Martin in early September, where a huge painting by Nice-based street artist César Malfi and a bust of the late performer created by Marcos Marin were unveiled by Prince Albert II along with Mayor of Roquebrune-Cap-Martin, Patrick Cesari and Baker's children and grandchildren.
The bust takes pride of place in the heart of the town in the Parc Des Oliviers, whilst the painting looms large in the village, and was given finishing touches by the Prince himself.
Music of the 1920s and 30s filled the air, in an homage to Baker's hey days, and the day was rounded out with an evening show entitled Josephine Baker, Paris Mon Amour.
Photo above source: Mairie de Roquebrune-Cap-Martin