The management team and the players of AS Monaco basketball team were invited by HE the Minister of State to his Residence, on the occasion of a lunch in the presence of members of the Government and investors.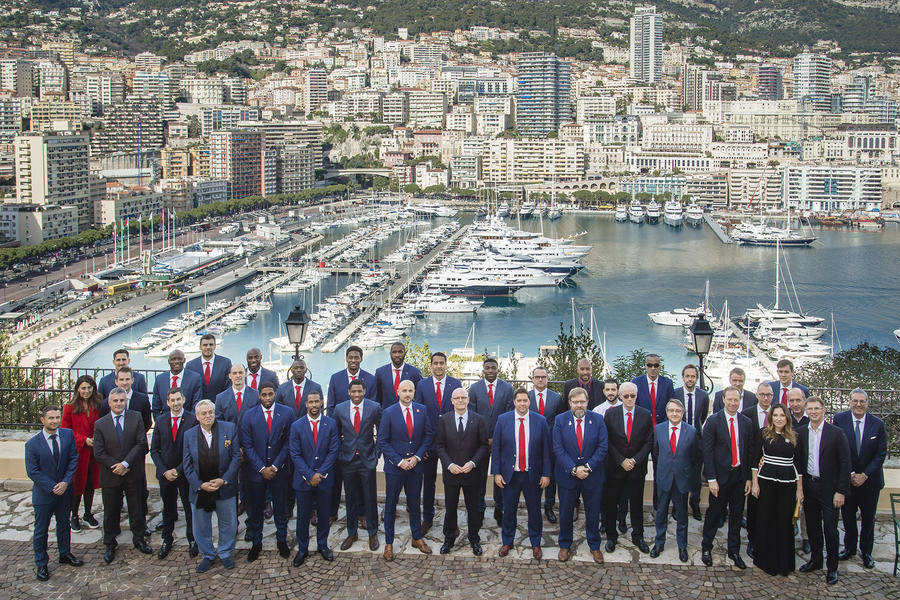 It was a friendly moment following the partnership agreement signed at the beginning of the season between the Prince's Government and the Principality's club.
This annual meeting allows the various actors to discuss their respective roles and daily lives in order to further strengthen the ties that unite them.
Before lunch began, Serge Telle reaffirmed the Government's support for the team for the end of the season: "I am very happy to see you today, as I welcome you every time. I would like to congratulate you for having reached the top 16 of the Eurocup and for having Monaco's colours shown in European basketball."
In turn, the Roca Team President, Sergei Diadechko, renewed his gratitude to the members of the Government and wished to recall the high ambitions of the club in spite of a complicated start to the season.