The 'AS Monaco Kids Tour' Season 2 is well under way, deepening the club's ties with the community and igniting a passion for football among a new generation of fans.
Starting its journey in Cap-d'Ail on 3rd September, the 'AS Monaco Kids Tour' has already made a significant impact, traveling over 520 km through three countries. This energetic program goes beyond football, forging strong connections between AS Monaco and local communities, and sparking excitement for the sport among kids.
The tour's journey, from Cap-d'Ail to Beausoleil, has been remarkable. Each stage has offered unique football experiences, from Roquebrune-Cap-Martin to the 'Fête du Sport' in Ventimiglia, with the highlight at the Oceanographic Museum's 'Fête du Musée' in Monaco.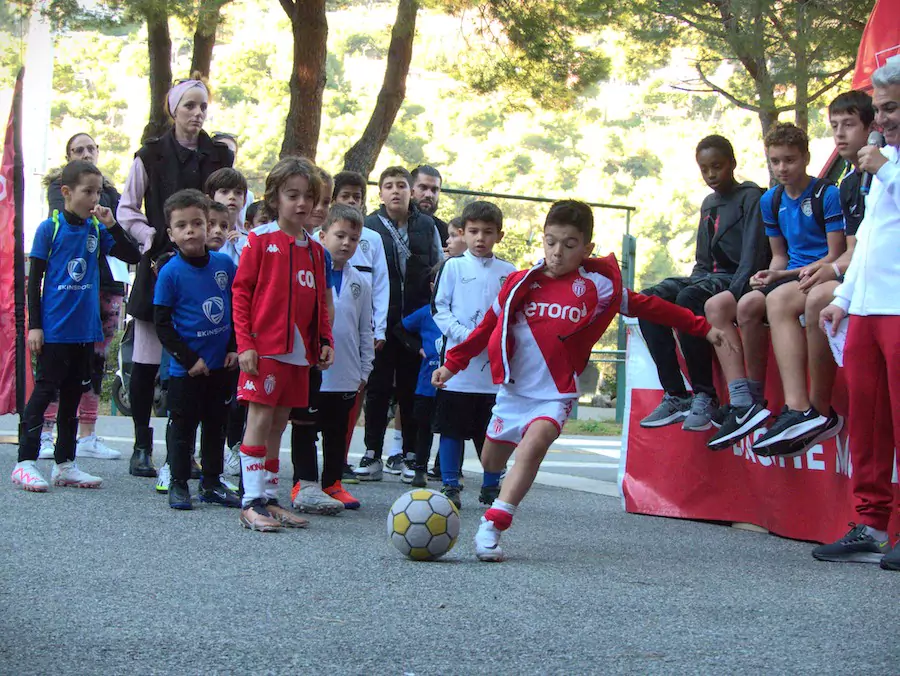 "Their happiness is what matters most"
On Wednesday, close to 100 children enjoyed activities in Beausoleil, like a kicking contest and virtual reality experiences.
AS Monaco's Brazilian defender Vanderson, alongside academy players Mattéo Minguuzzi and Soufian Awragh, thrilled the young fans with their presence and autograph signing. "Sharing these moments with the children is a joy," said Vandreson. "Their happiness is what matters most."
At every stop of the tour, the children's beaming faces and enthusiastic participation highlight the tour's success in bringing communities together and inspiring a love for sports.
Join the Monaco Life community – the largest English media in the Principality. Sign up for the Monaco Life newsletter, and follow us on  Facebook, Instagram  and  LinkedIn.   
All photos by AS Monaco