AS Monaco has officially presented its impressive 'Legends' Skyboxes at the Louis II stadium. The 'lodges' form part of major modernisation plans that ASM unveiled earlier in the year.
The corporate boxes are equipped with the latest technology and will be launched this August, in time for the 2019-2020 season.
ASM Commercial Director Juli Ferre officially presented the Skyboxes during a Business Club event on Wednesday 20th March at the Salon Honneur, in the presence of Vice-President and CEO Oleg Petrov.
The new state-of-the-art boxes will have a breathtaking, open view of the pitch and include folding glass partitions with direct access from the car park. There will be new reception areas with all the necessary comfort for VIP clients.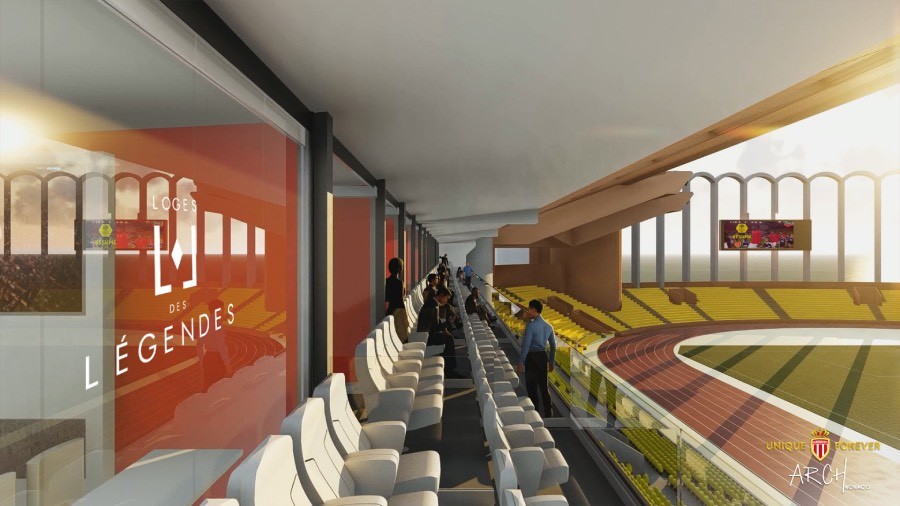 Referred to as 'Legends', each box has been designed to represent a memorable time in the club's history.
There are 18 boxes in total, each measuring 16m2 and accommodating up to eight guests. The club revealed that six boxes have been reserved already.
The presentation of the new Skyboxes is part of #TheNextLevel, which incorporates all the long-term developments of the club.