Around 50 entrepreneurs from the Principality are being encouraged to support Austria and join the Monaco Economic Board's Trade Mission to Vienna in May. The group were told at a special meeting organised by Advantage Austria, the official representative of Austrian business abroad,  that there are many similarities between the two countries.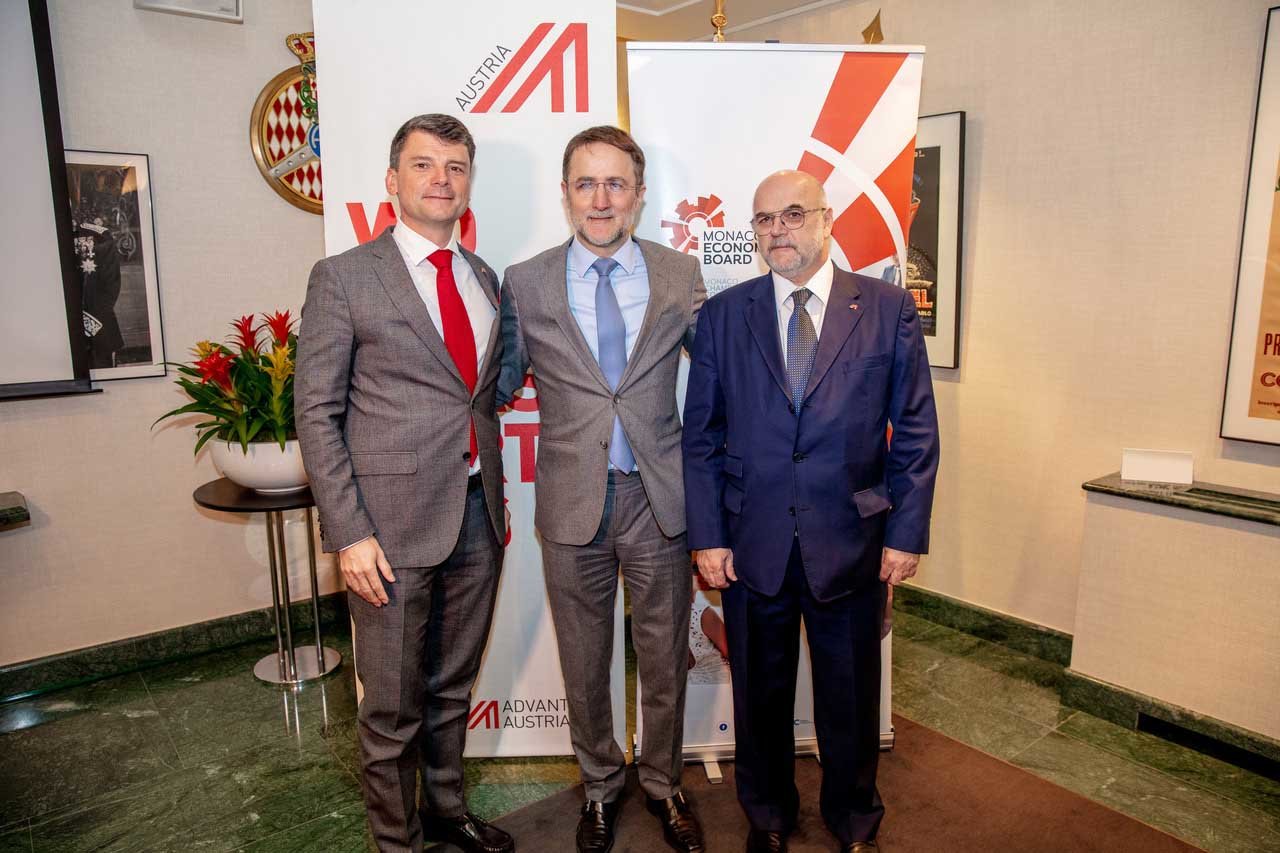 "Here in Monaco, the Alps literally plunge into the sea. If we follow the line of peaks we arrive in Austria at the other end of this mountain chain that unites us," said MEB Vice-Chairman Philippe Ortelli, as he welcomed Christian Schierer and Erwin Strutzenberger, Director and Deputy Director respectively of Advantage Austria France and Monaco.
The two countries have much in common in terms of stability, security and even clean streets, but the similarities in business are also numerous. With a population of 8.7 million, Austria is the fourth richest country in Europe and has enjoyed sustained growth in recent years, with unemployment at only 5.9%. The country's prosperity relies on an SME fabric of excellence and innovation selling into niche markets abroad. Flagship brands like Red Bull, Porsche or Swarovski top the billing, but the driving force are the "hidden champions". For example, 20% of the technologies used in Airbus planes are Austrian.
Due to its geographical location, culture and history, Austria naturally turns to Central and Eastern Europe. It hosts more than 1,000 regional coordination offices in this area. Meanwhile, employee/employer relations are governed by a social contract based on dialogue which means strikes are practically non-existent.
The aim of the meeting was to convince entrepreneurs from the Principality to join the MEB on its Trade Mission to Vienna from 13th to 15th May 2019. The trip has been organised by Isabelle Berro-Amadei, Monaco's Ambassador to Austria. "We want contacts to be converted into contracts," said Christian Schierer. "Clearly, our business models are designed to get along," added Philippe Ortelli.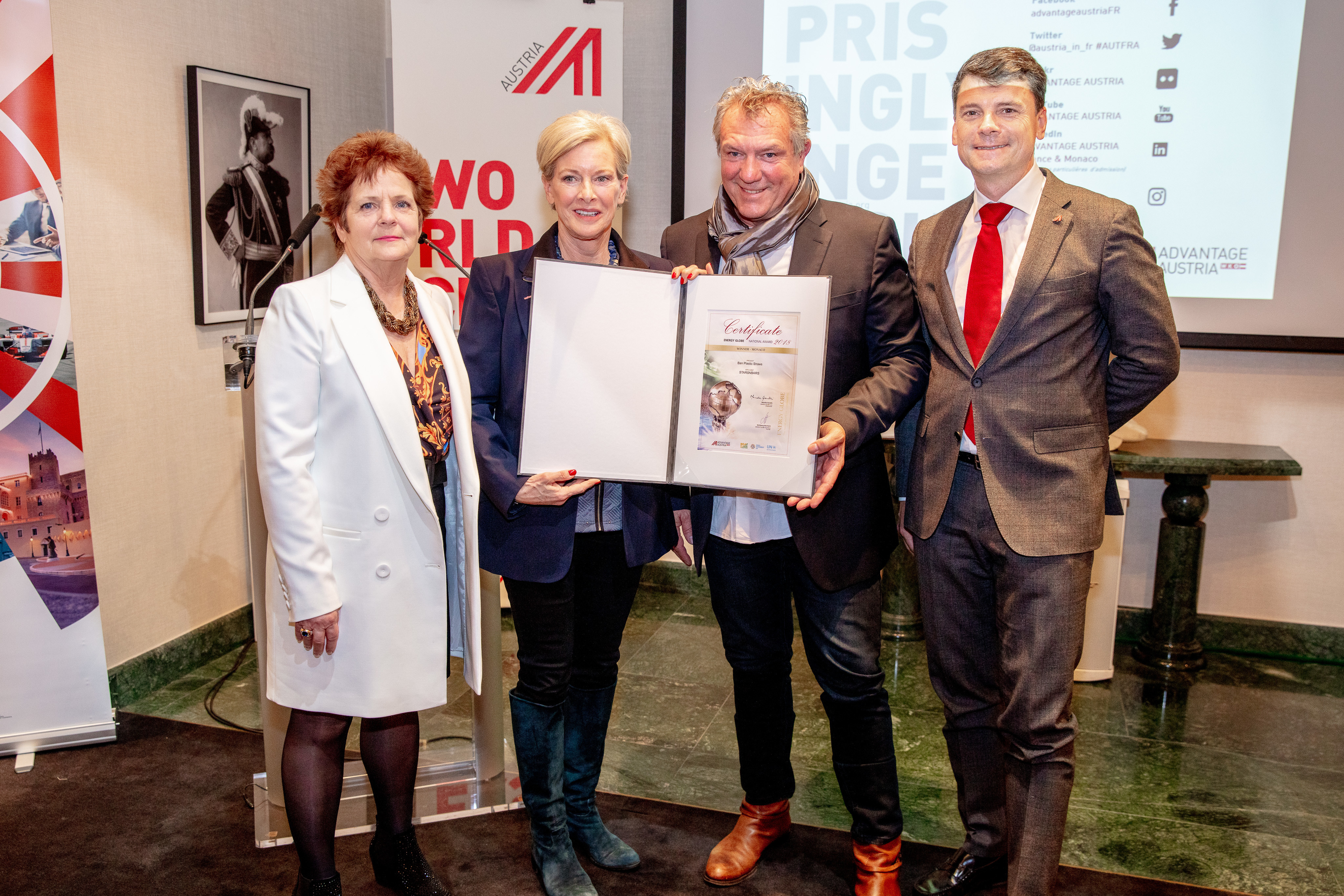 At the end of the talk, the Austrians presented the Energy Globe Award Monaco 2018 to the managers of Stars'N'Bars for their 'Ban Plastic Straws' project. Organised by the Energy Globe Foundation, which Advantage Austria supports, the awards recognise projects aimed at protecting the environment. This is another issue the two countries have in common.
Plans are in full swing for the Trade Mission which includes a business forum, and will put Monegasque and Austrian entrepreneurs in direct contact.  Thanks to Team Monaco, the delegation will also enjoy a performance by the Monte-Carlo Opéra at the Musikwerein, featuring Cecilia Bartoli and the Baroque Ensemble of Les Musiciens du Prince.