Maccabi Tel Aviv spoiled AS Monaco Basketball's homecoming party, and threw one of their own inside the Salle Gaston Médecin, drawing first blood in the Euroleague playoff opener (67-79). 
A hangover from the Roca Team's Coupe de France victory on Saturday was feared and ultimately realised in Monaco on Tuesday. Intensity and aggression were present in Les Monégasques' first five minutes, but not thereafter. It took little for the Israeli visitors, who were also celebrating their nation's Independence Day, to wrestle control of the match from their hosts in the first game of the post-season playoffs.
350 Maccabi fans in attendance
Monaco's efficiency outside the paint was their achilles heel; it was Maccabi's strength. Even when struggling to contain a Monaco team, brimming with confidence in the opening plays, they could count on regular three-pointers to keep the scoreboard ticking.
Roared on by 350 travelling fans, Maccabi finished the first quarter with a slender two-point advantage thanks to an on-the-buzzer Wade Baldwin three-pointer.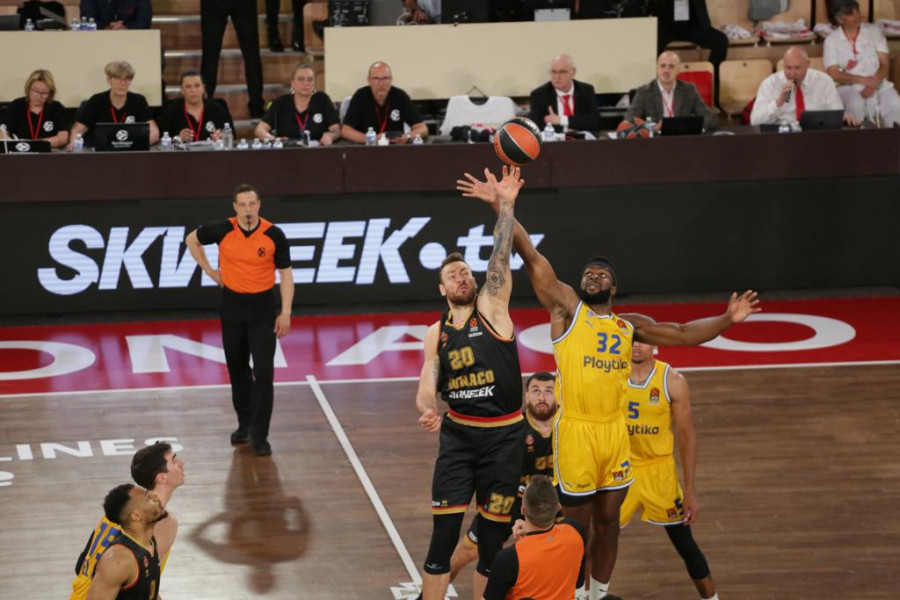 The momentum never truly shifted back in favour of the home side, who following the defeat are perhaps even more grateful for their home-court advantage. Alpha Diallo (15 points) scored back-to-back dunks, but then in a moment of folie, committed a reckless intentional foul to allow the Israeli side to regain a comfortable seven-point gap (27-34).
Another sedentary third-quarter
Monaco were down, but far from out at half-time (33-36). However, it was on the return from the dressing rooms that Maccabi stretched their lead to the point of unassailability.
Mike James (15 points) was called upon to produce moments of magic, but for once couldn't produce them. In front of the waving flags of the fervent opposition supporters, he crumbled at the free-throw line, missing four of his eight free throws.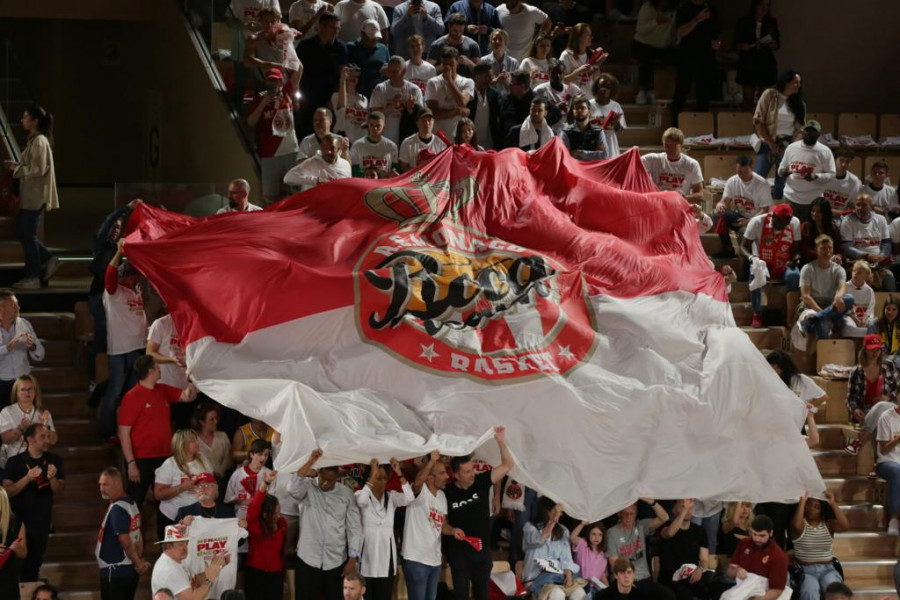 His shortcomings were reflected throughout the team: simple passes went astray, only four out of 26 three-pointers found the mark, and even simple plays within the paint weren't mastered.
Midway through the fourth quarter, there was clearly no way back for the Roca Team (52-57). An air of resignation had gripped the crowd. An Okobo three-pointer didn't ease that ominous feeling of impending defeat, which finally did come (67-79). Monaco have work to do to overturn their deficit and progress to the final four in Kaunas.
"They took us out of our comfort zone."
Sasa Obradovic was unequivocal in his post-match assessment: "Maccabi deserved to win today," he began, "We weren't mentally ready to play this one. We were too hectic and wanted to win the game too quickly. We were rushing too much and they took us out of our comfort zone and were a lot more physical than us. If you hit a couple of threes, maybe the game is different because we were okay defensively until a certain point."
Despite a limited preparation period following Saturday's Coupe de France triumph, the Serbian coach wasn't searching for excuses, highlighting the team's fluctuating performance levels throughout the season. "There can't be any excuses. I would like to have had a normal preparation. Maybe we would have been more physical. We have shown different faces throughout the year," he told Monaco Life. 
"We have to forget this and look forward now. I believe the next match will be different," concluded Obradovic. For Monaco, it must be if they have designs on reaching the final four, and avoiding a repeat of last season's playoff pain.
Sign up for the Monaco Life newsletter. For the latest news, follow us on Facebook, Twitter, and Instagram.  
Photo by Luke Entwistle, Monaco Life