AS Monaco Basketball secured home-court advantage in the Euroleague playoffs with victory over Bayern Munich on Friday (81-84) before beating their closest Betclic Elite rivals, Boulogne-Levallois, on Sunday (87-68).
The Roca Team had already qualified for the post-season playoffs, but they were looking to secure a home-court advantage, which could prove vital in their quest to reach the final four. After missing the opportunity to do so against Zalgiris Kaunas last Wednesday, they had another chance on Friday evening during a trip to Bavaria.
Mike James back to his best
Monaco's momentum was halted with the return of Mike James. The American point guard had been suspended by the club but was recently reintegrated. His return coincided with two losses, but James (28 points) showed the difference he can make when firing at all cylinders.
James equalled his season's high points tally against Bayern Munich. His contribution was needed, as Monaco failed to construct a lead throughout, and had to remain focused and diligent until the final buzzer.
After the predictable drop in intensity following the return from the dressing rooms, Monaco took the ascendancy once again in the final quarter to secure the victory, as well as their place in the top four.
"I refound my rhythm this evening. Lots of things went through my head. I put myself under pressure to be good. I needed to perform for the team, and for myself," said James.
Victor Wembanyama kept quiet
Monaco backed up their Euroleague success with victory over their closest Betclic Elite challengers, Boulogne-Levallois on Sunday. The Roca Team managed to shackle Victor Wembanyama (8 points), tipped to be the top NBA draft pick.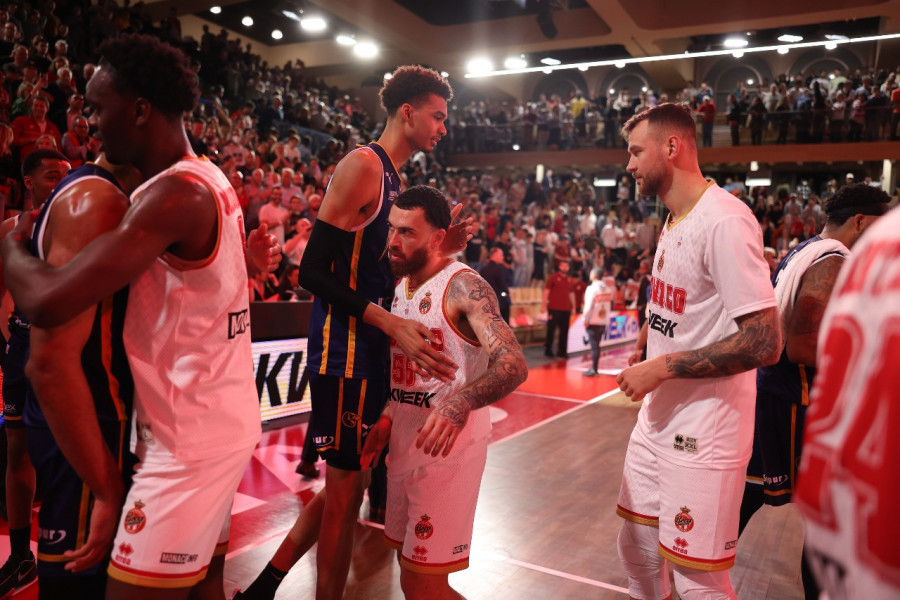 Instead, it was Tremont Waters (31 points) who did most of the damage for the Parisian side, although not sufficiently to prevent the Monaco collective from prevailing.
Elie Okobo (21 points), Matthew Strazel (16 points) and Donatas Motiejunas (14 points) inflicted much of the damage on a comfortable afternoon for Sasa Obradovic's men.
Monaco's place in the post-season playoffs is secured, but the result was more of a good omen with Boulogne-Levallois perceived as their biggest challenger in the French top flight this season. Monaco next face Gravelines-Dunkerque in the Betclic Elite on Tuesday.
Photo source: AS Monaco Basketball
Sign up for the Monaco Life newsletter. For the latest news, follow us on Facebook, Twitter, and Instagram.