AS Monaco Basketball are on a nine-game winning run and are yet to be beaten in March. Le Portel were their latest victim (99-78) as the Roca Team continue to impress on all fronts. 
As well as the suspended Mike James, Monaco were also without Jordan Loyd on Tuesday. However, their absences were barely susceptible as the Roca Team dominated from start to finish.
Joan Makoundou takes his chance
It's been a hectic few days for the Principality side. Their Euroleague victory over Virtus Bologna on Thursday was followed by two games over the weekend, which ensured qualification to the Coupe de France final in April.
Monaco returned to domestic action against Le Portel with first place in the Betclic Elite standings already well and truly consolidated. Their closest challenger is Boulogne-Levallois, who are currently three points behind.
However, there were no signs of complacency. Monaco had joy within the key early on, despite Le Portel's stiff resistance, which weakened as the quarter progressed.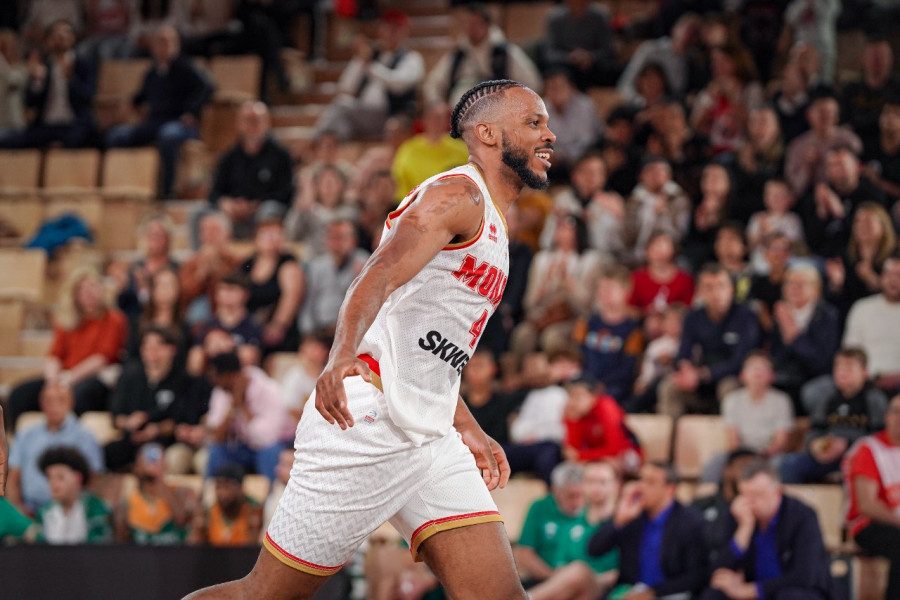 The game was put to bed early by the Roca Team with an imperious second-quarter display. Yakouba Ouattara (21 points) scored early to give Les Monégasques a 10-point advantage, whilst Matthew Strazel (seven points, eight assists) was the creative heartbeat of the team.
Yoan Makoundou (11 points, five rebounds) was decisive in both sides of the court and, as he often does on the domestic scene, put his minutes to good use.
A decisive Friday
The result sealed, Monaco took their foot off the gas in the second half, but still almost reached the 100-point mark, and beat their opponents by a comfortable 21 points (99-78).
It was almost an exhibition for Monaco, a warm-up to Friday's clash at the Salle Gaston Médecin against Valencia.
"I liked the mindset of the players, who did the work so that we didn't have to worry," began Sasa Obradovic.
"We made life easy. I managed to rest Loyd, whilst Makoundou made the most of his minutes. A more difficult match awaits us on Friday. This could be the match that qualifies us for the playoffs," continued the Serbian coach post-match.
Sign up for the Monaco Life newsletter. For the latest news, follow us on Facebook, Twitter, and Instagram.
Photo by AS Monaco Basket