Single Family Offices, wealthy families and private wealth professionals have gathered at a prestigious event at London's new hotspot L'Oscar Hotel. Designed by Jacques Garcia of Parisian fashion favourite Hotel Costes, L'oscar is owned by non-other than a family office.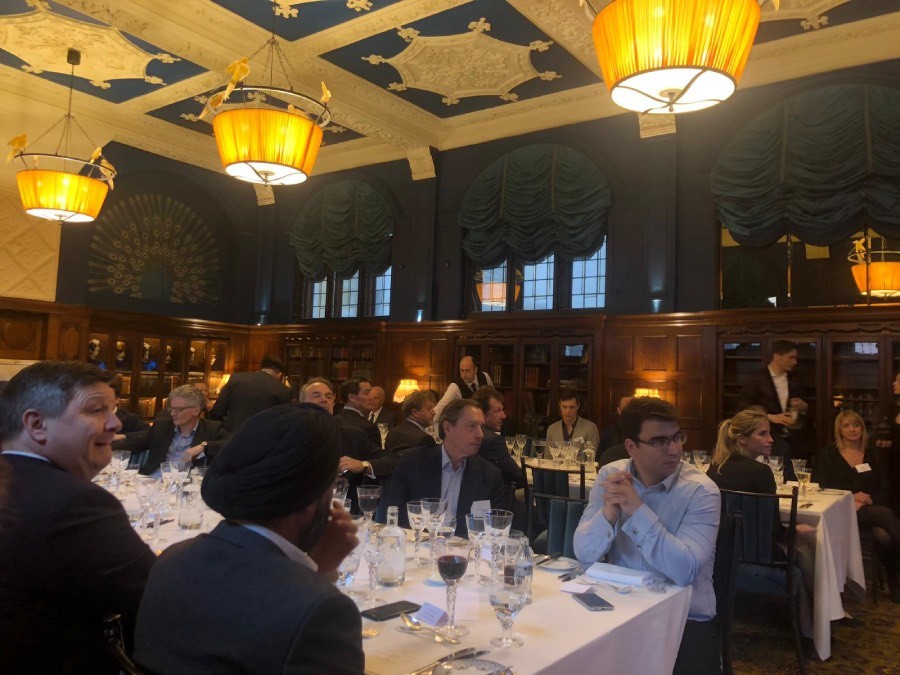 BConnect Club is a collaboration between Ankush Mehta of Bespoke Connections and Caroline Garnham of Garnham Family Office. Club members have access to live deals, advisors, luxury products and events.
The online deal flow platform with UHNW club members worth £25 billion encourages investors to meet, network and share stories including finding good value deals with great growth potential. BConnect Club hosts deal dinners in which three companies pitch their project, 'Dragon's Den' style, to the 35 personally-invited Single Family Offices/UHNW individuals most likely to invest.
"I was thrilled with the quality of the deals and the presentations and to those investors who flew in from Zurich, Monaco and Jersey for the occasion, joining top London investor names," said head of membership Barbara Brudenell-Bruce.
The topic on Wednesday 1st May was Tech and Innovation and included a fibre-optics solution raising £100 million for the UK's under-served towns and villages, a private equity artificial intelligence company raising £7 million for the development of AI-driven avatar characters which mimic human interactions, and a series A round for Research and Data Analytics, raising £2.5 million. The platform uses AI to turn online audiences into focus groups.
To join the BConnect club, visit www.bconnectclub.com or email barbara@bconnectclub.com