In late November, Hermitage Fine Art hosted the inaugural Russian Sales at Le Meridien, auctioning off some exciting rare pieces.
To understand more about this new auction house and some of the fine items that went under the hammer in the Principality, Monaco Life spoke to Hermitage Fine Art Director Elena Efremova.
Monaco Life: When did Hermitage Fine Art enter the auction scene?
Elena Efremova: We opened our auction house Hermitage Fine Art in 2017 and we organise three large art auction series every year. The next sales will be in March 2020.
What are some of the standout pieces you have auctioned?
In the last three years we have curated and organised auctions of Old Masters, 19th Century and Modern and Contemporary art. One of our highlights was a significant painting by Felix Vallotton 'Femme nue', the sale of which coincided with an important exhibition of Vallotton at the Royal Academy of Art in London and, in recent years, the Grand Palais in Paris.
Another important work we sold in 2018 was Portrait of Gabrielle d'Estree by Fontainbleau School, painted before 1600. The painting was sold in Monaco and after the auction it was included in the exhibition catalogue 'La Joconde Nue' and published as part of the the homonymous exhibition at the Domaine de Chantilly in 2019.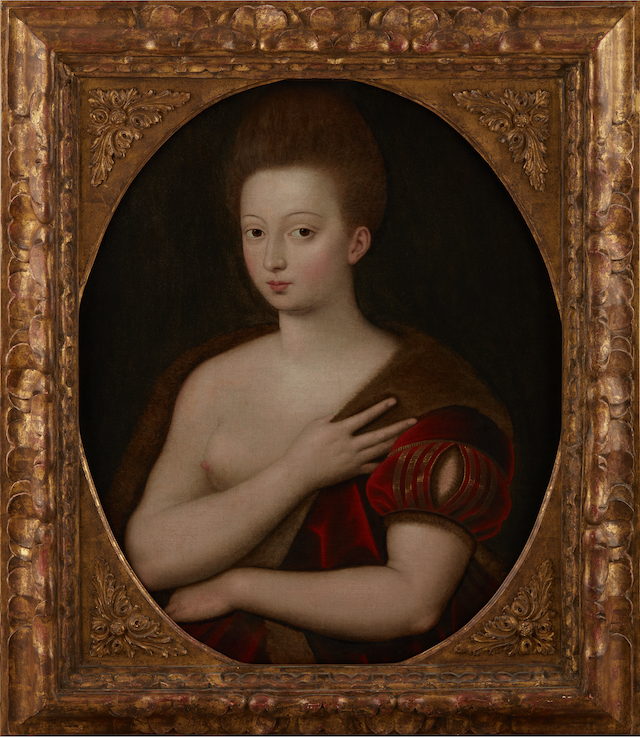 Do you have a specialty?
We are known worldwide for auctions of manuscripts and autographs. From rare historic handwritten letters to unique autographs by famous politicians and writers, cultural and literary figures, scientists and world celebrities.
In November, we sold a unique, previously unpublished autograph of 'Silver age' by Russian writer Valeriy Bryusov (1873-1924) – a handwritten letter to Zinaida Gippius. In it, Bryusov eloquently talks about all the poetic twists and turns that have taken place in the cultural life of Moscow in the summer of 1907.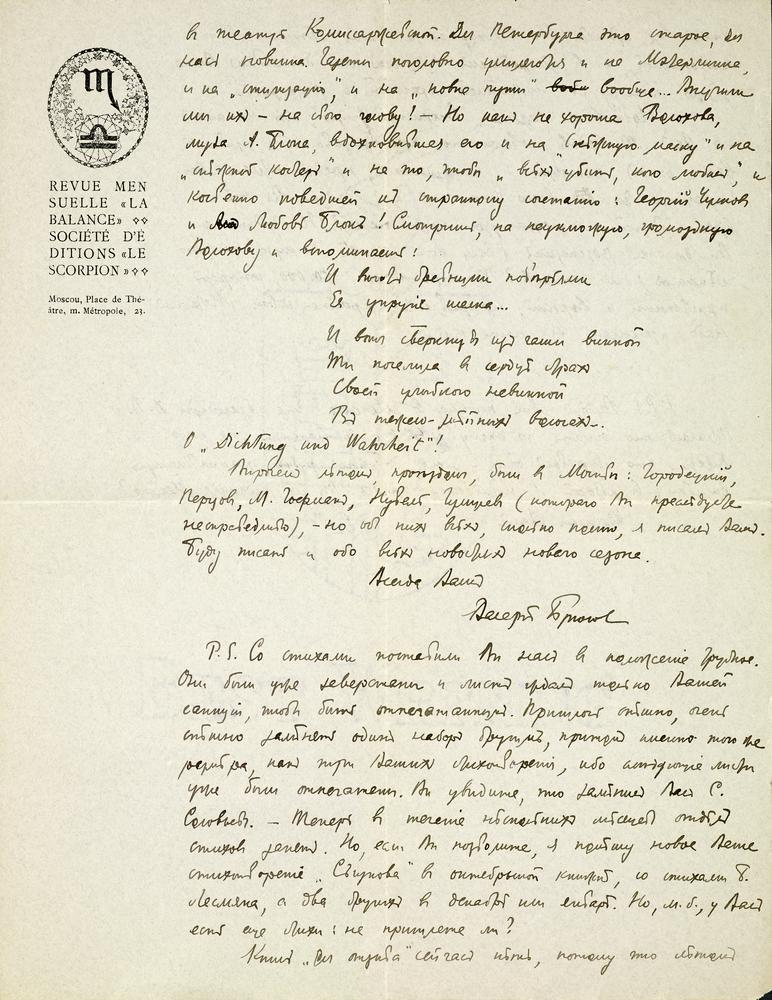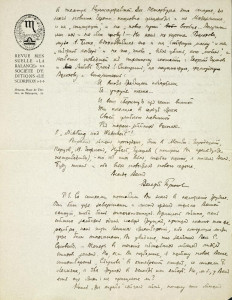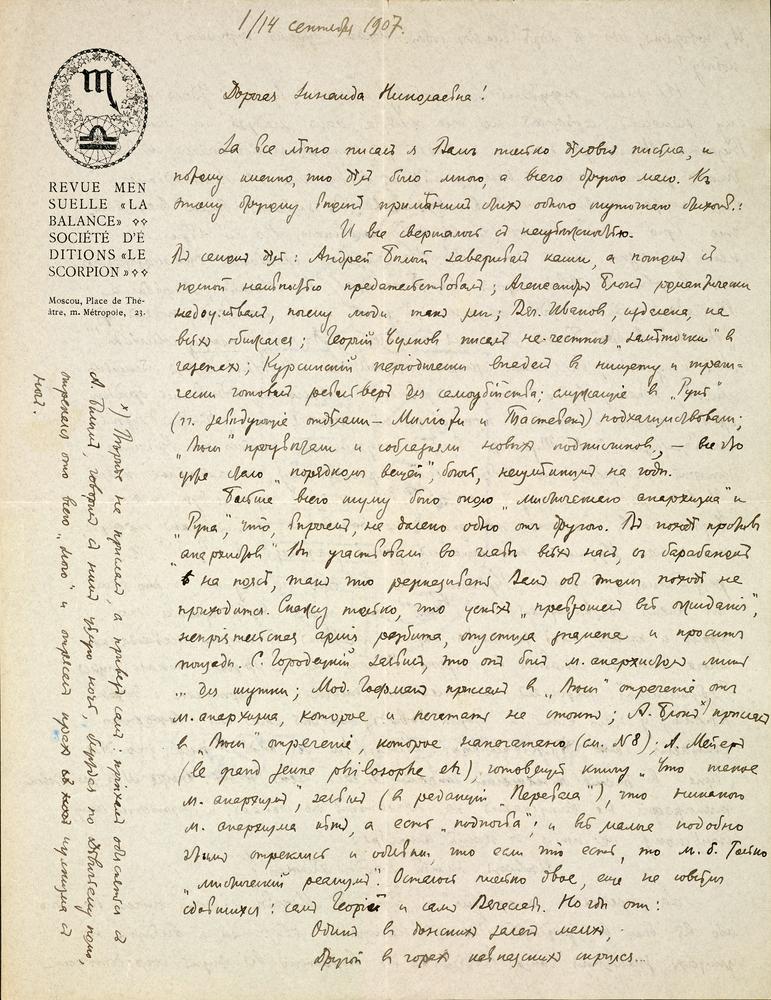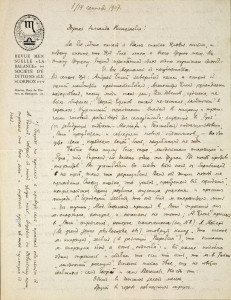 On the pages of the letter are literary competition, philosophical debate, and magazine intrigue involving the first poets of the era: Alexander Blok, Andrei Bely, V. Ivanov, G. Chulkov, Gumilev, Gorodetsky, M. Kuzmin, etc. All the events revolve around rival magazines 'Zolotoye Runo' and 'Vesi'. Letters from Bryusov to Gippius remain largely unknown. The lot was sold for 19,860€.
One of our main focuses is the auction of Russian art and history, with unique historic artefacts such as silver gilt Kovsh of Peter the Ist time. Several of these items are preserved in State museums in Russia (Kremlin Armory Chamber, etc.) and in private collections. Our auction house features the highest quality Russian masterpieces and an exemplary collection of Russian antique and rare books.
In March 2020 Monegasque clients will have an opportunity to see original scripts of Marlon Brando with his handwritten notes and other exceptional items from his library.
We also had auctions of numismatics, with Septimius Severvs (193-211) Aureus, Rome, going for a record 86,060€. Severus was Roman emperor from 193 to 211. On the reverse side of the coin there are images of Severus' sons Caracalla and Geta. These are perhaps the only reliable portraits of these great historical figures. This rare and fine coin was sold for 86,060€.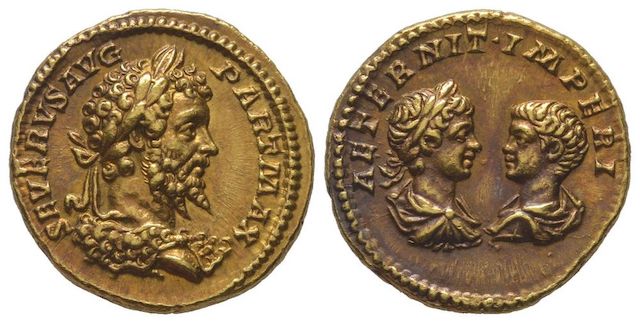 In addition to the auctions, how else are you involved in the art scene of Monaco?
We are happy to be part of the cultural life of Monaco, with our art breakfasts, art talks, previews and cocktails. We invite people from Monaco to follow the new exciting projects on our website and visit our events.
What were some of the other rare pieces auctioned on 21st November at Le Meridien?
'Autumn View on Church', a painting by Konstantin Ivanoovich Gorbatov (1876 – 1945), Oil on canvas, sold for 72,820€ (Top picture).
A 'Faberge' desk set in its authentic case sold for 9,930€.  The paper knife and magnifying glass with decorative handles are made in the technique of guilloche enamel, inlaid with old cut diamonds and cabochon cut rubies.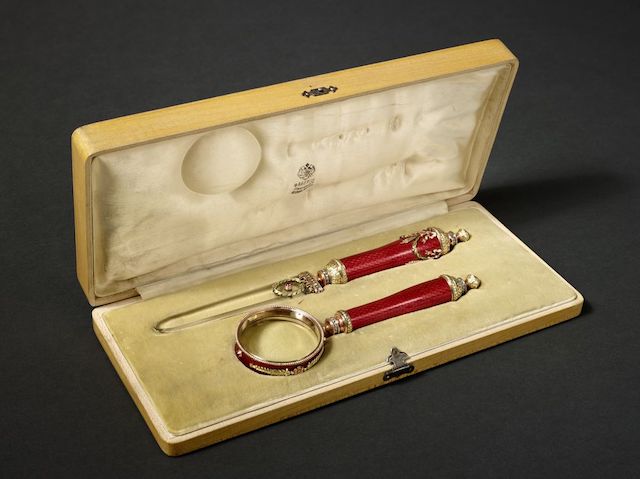 Finally, an original Louis Vuitton trunk, dated 1910, became the top lot of the 'Objects of vertu' auction collection. The vintage Louis Vuitton Trunk was sold for 10,592€.