Never one to rest on its unwavering prestige and 130-year history, the Hermitage Hotel has expanded its Michelin star restaurant Le Vistamar to offer guests an exciting new Bistro Chic concept.
Head chef Jean-Philippe Borro and his team have created a refreshing new menu that will run alongside its Michelin-starred cuisine at Le Vistamar, delighting guests who are looking to dine in a relaxed and inviting atmosphere.
"We wanted to make the best use of this space and our idea was not to decrease the quality or upend anything, but to create an environment where people are at ease in a more relaxed environment," Louis Starck, General Director of the Hermitage Hotel, told Monaco Life. "This is not only Le Vistamar, it is a terrace, a venue, and we have a lot to work with."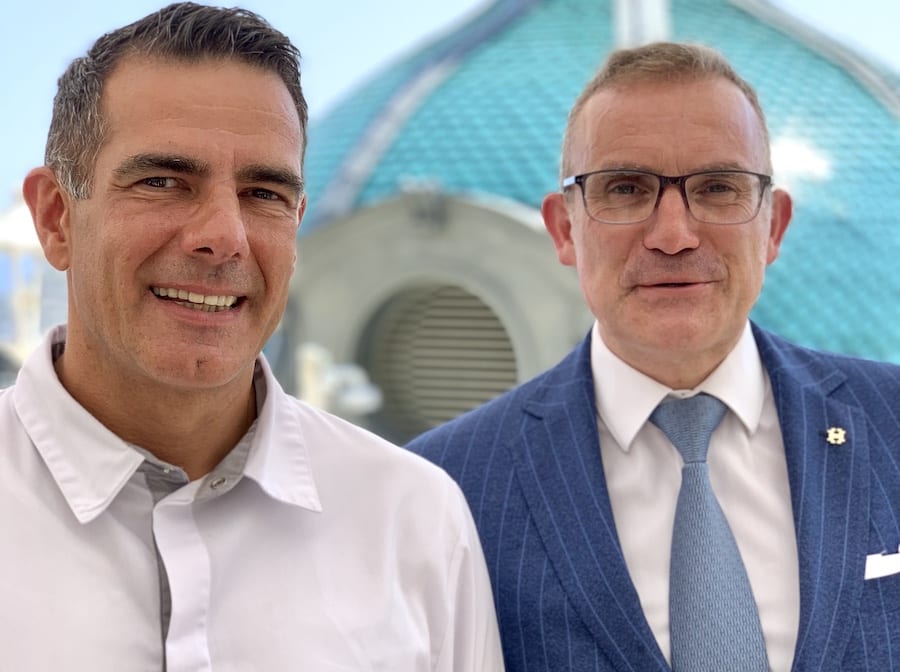 In understanding that people are seeking an "experience" now more than ever, Louis Starck says they have developed a unique offering for guests that includes "atmosphere, taste, feeling, music, view… many things, not just what is on your plate."
Although what is being delivered on the plate is still very impressive, giving classic bistro dishes the Vistamar touch. Think organic shrimps with avocado and turmeric, shellfish paella, beef tagliatta, and marinated grilled octopus. Black chocolate fondant, affogato ice-cream and fruit panna cotta are among the delights that round out the menu.
It is not the only exciting development that the Hermitage Hotel has up its sleeve this summer, although Louis says he is unable to reveal the details just yet. So for that, you will just have to watch this space.