A week after the launch of Mr Goodfish's spring list of sustainable fish stocks, Monte-Carlo Bay's Michelin-starred Chef Marcel Ravin led a class on the best of "what the sea can offer us". 
120 schoolchildren from Monaco had a day out of the classroom this week to take part in the Principality's "Bottle in the Sea" programme on sustainable seafood. It was an opportunity for the young students to learn more about responsible consumption and fishing, as well as get a close-up experience of a Michelin-starred chef at work.  
After meeting with local fishmonger Anthony Rinaldi to learn about this season's sustainble catches, the pupils headed off to the Monte-Carlo Bay Hotel and Resort for an al fresco cooking class with the establishment's Head Chef Marcel Ravin ahead of its official reopening on Friday 31st March. 
Ravin spoke of his passion for seasonal ingredients, encouraging those gathered to be conscientious in choosing dishes that allow them to "consumer better and more sustainably". There was also a tasting element to the afternoon, which was well-received by the students.  
Sustainable fish stocks this spring in the Mediterranean
The event comes on the back of the recent launch of the Spring 2023 List of Sustainable Fish Stocks from the Mr Goodfish campaign. 
Wild-caught species recommended by the quarterly list for the Mediterranean include: brill, sea bream, gilt-head bream, blue whiting, sardines, mullus barbatus, bluefish, northern shortfin squid and deep-water rose shrimp.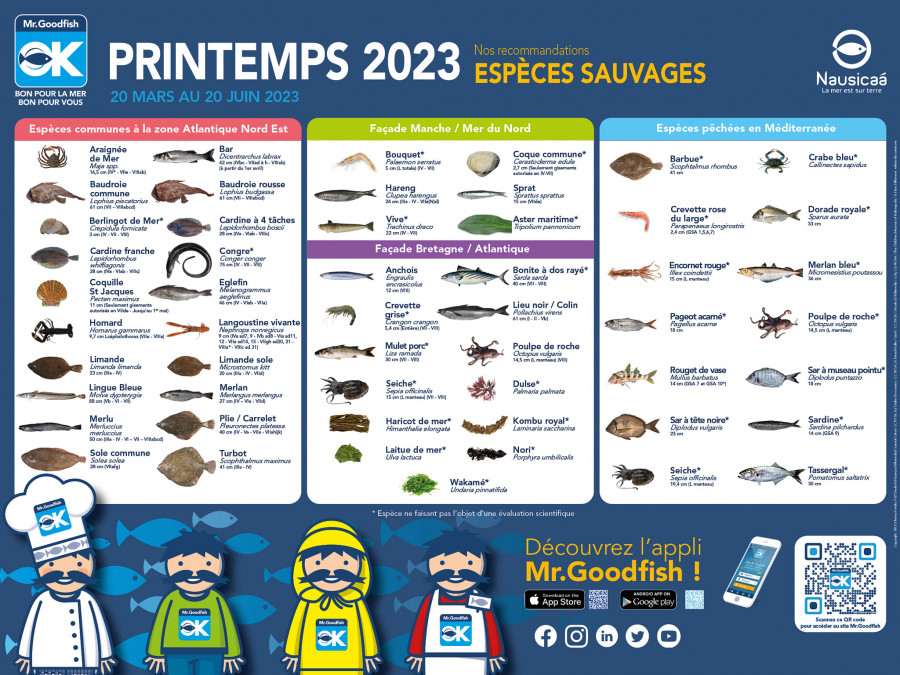 READ MORE:
Sign up for the Monaco Life newsletter. For the latest news, follow us on Facebook, Twitter, and Instagram. 
Photo source: Monaco Communications Department