For the first time ever, Monaco's National Council has elected a woman to sit at the helm, voting unanimously for Brigitte Boccone-Pagès to step in as new President, replacing outgoing leader Stéphane Valeri.  
History was made on Thursday 6th October as Monaco's National Council elected their very first female President, Brigitte Boccone-Pagès. She was joined by the newly-elected Vice-President Balthazar Seydoux, who will take on double duty and remain the President of the Finance and National Economy Commission until the end of this term.
Madame President was humble in her acceptance and assured the elected officials that she will follow closely in the footsteps of her predecessor, Stéphane Valeri, who left the position on 3rd October to take up his new role as Deputy Chairman of the Board at Société des Bains de Mer (SBM).
"Dear colleagues, by electing me, you have chosen continuity. This is a strong political choice that leads to an unprecedented situation since I have the honour of being the first woman to chair the National Council since its creation. How not to have a thought, in the form of thanks, for the ones who will have marked the history of this assembly for the benefit of our national community and the Principality as a whole (…) It is a question of continuing on the path of the commitments which were made before the Monegasques in 2018 and all throughout this term," said Brigitte Boccone-Pagès in her acceptance speech.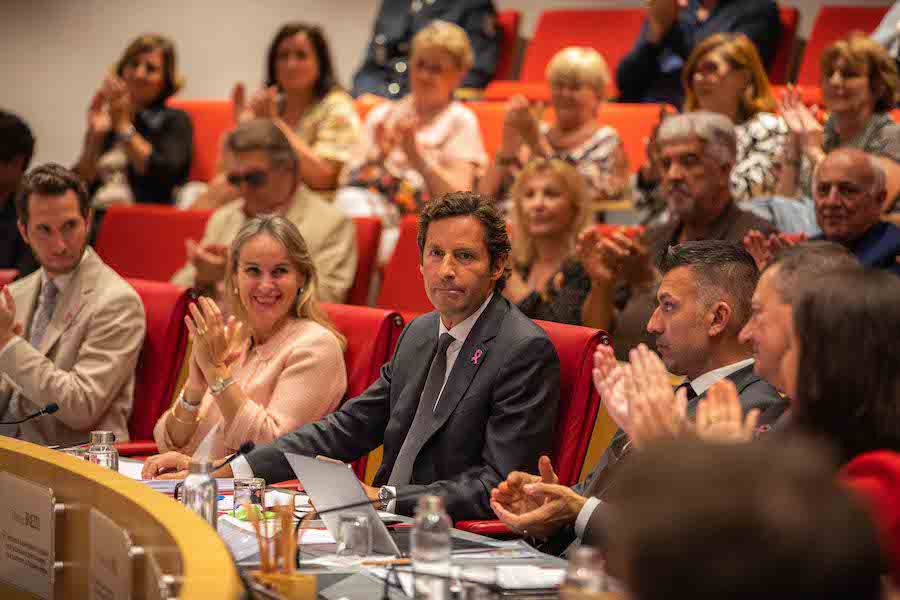 Though she honoured her former colleague Stéphane Valeri, she clearly has an agenda of her own to set forth and wasted little time getting down to business.
"I intend, dear colleagues, that we approach the important pages that remain to be written for the end of this term of office, starting, in a moment, with the examination of the Amending Budget Law 2022."
She went on to speak of another hot topic in the Principality, that of housing, saying, "Thanks to the extensive delivery schedule of state housing announced in 2019, the first objective, which was to reduce the shortage of recent years, will be achieved in 2023. However, solving this critical situation was only the first part of the question, since we know that we must build enough new housing each year to avoid another shortage."
Monaco is now amongst an elite group of nations whose National Assemblies are headed up by a woman, signalling Monaco's progressive thinking and making a strong stand on the side of gender equality in politics.
Newly elected Vice-President Seydoux made clear his support for Boccone-Pagès in his acceptance speech, saying, "I must tell you, dear colleagues, how proud I am to become the vice-president of the first woman president of the National Council. This moment is historic and highly symbolic in the tradition of President Valeri who has done so much during his successive mandates for gender equality. What a beautiful symbol, and what an important moment for the evolution of our society."
Photo source: Monaco National Council