The Monaco Economic Board has participated in the first Small States Business Forum in Becici. The event was attended by HSH Prince Albert II and organised on the sidelines of the 18th Small States of Europe games held in Montenegro.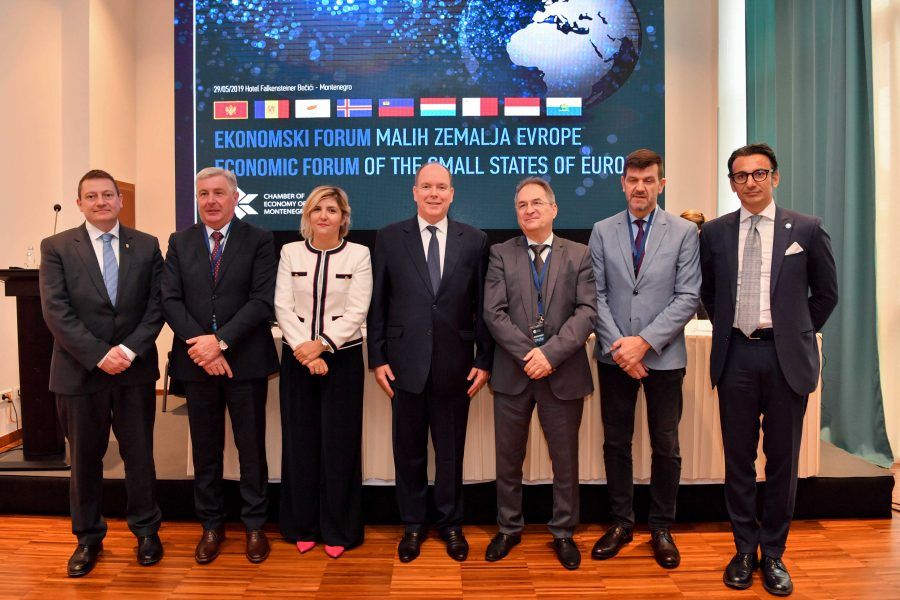 They are both coastal nations, enjoying a mild climate and mountainous interior. But these are not the only similarities between Monaco and Montenegro. Business links also exist between the two countries: in 2013 Montenegro's Chamber of Commerce and the MEB signed an agreement, then in 2017 Monaco hosted a delegation of Montenegrin entrepreneurs.
Opening the Business Forum on Wednesday 29th May, Prince Albert highlighted synergies between the different states and their respective economies.
For Montenegro, its Economy Minister Dragica Sekulić took the opportunity to outline her country's advantages, followed by Chamber of Commerce President Vlastimir Golubović who stressed Montenegrin areas of expertise.
Each country then had the chance to present their strengths and business opportunities, including innovation projects. As well as Monaco and Montenegro, representatives from Andorra, Liechtenstein and San Marino took the floor before the forum ended on a constructive round table discussion.
As for the MEB, its Executive Director General Guillaume Rose, and Monaco Invest Director Justin Highman, spoke about the economy and the MonacoTech centre of excellence, with emphasis on the  Extended Monaco – Smart Principality programme.
Several agreements were signed in the presence of Prince Albert, including a cooperation agreement with MEB counterparts in the Small States Chambers of Commerce and the Montenegro Chamber of Commerce, before Interior Minister Patrice Cellario signed a Double Taxation Treaty with Montenegro.
Participating countries can now move forward to develop closer ties with the Principality.
The next forum will be in two years' time in Andorra.