French retailers Boulanger and Auchan are each recalling air conditioning units sold at their online and physical stores following reports that they may be fire hazards.  
In the hot summer months, portable air conditioning units become incredibly popular as a way to quickly cool a room in an otherwise stuffy house or flat. Most of the time, they are efficient and safe, but occasionally, models that pose risks make it through initial assessments.  
This is precisely the case of the ECM9 made by Essential B and sold at Boulanger and their partner store, Connexion, between 1st April 2020 and 26th June 2023.
Additionally, the Qilive brand Q.6771 model with the bar code 3245676776744 sold at Auchan, both in store and on the company's website, as well as at their partner stores, is in the crosshairs.
Both models are being recalled for posing fire risks.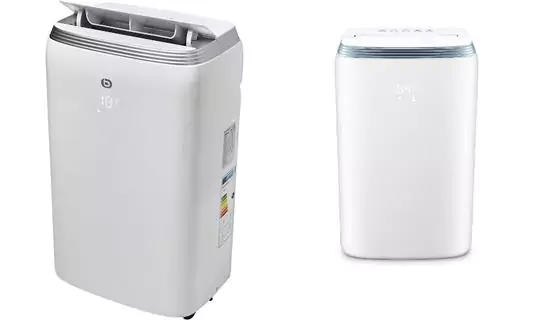 WHAT TO DO IF YOU HAVE ONE
Consumers are being asked to follow certain protocols if they own one of these air conditioning units.  
For the Essential B product, Boulanger asks that the device first be unplugged and then use discontinued. The distributor can be contacted free of charge on 08 00 30 01 45 from Monday to Saturday between 9am and 7pm to arrange an appointment for a technician to come and verify whether the unit is safe or not.  
For the Qilive unit, Auchan too asks that owners unplug and refrain from using the device, then to return it to a store to receive a full refund.  
PROACTIVITY FROM COMPANIES
Boulanger stopped sales of these units after reports of several dangerous incidents, and has reached out to a "significant proportion" of customers who bought this product. For those not yet alerted, the company is stepping up its awareness campaign to get the word out.  
For its part, Auchan started an information campaign on 7th August.  
If consumers want to report any problems, they are encouraged to do so by contacting the French government via the Signal Conso website. 
Make sure you're never left out of the conversation.
Sign up for the Monaco Life newsletter, and follow us on Facebook,  Twitter,  Instagram and LinkedIn.