Princess Charlene and recently-retired fighter Conor McGregor have been training together off the coast of Corsica for an upcoming charity race sponsored by the Princess Charlene of Monaco Foundation.
Princess Charlene gave former Ultimate Fighting Championship featherweight and lightweight champion Conor McGregor a run for his money in the sea off Corsica on Monday where the two were photographed training for the Calvi-Monaco Water Bike Challenge benefitting the Princess's Foundation.
"A great day racing the water bikes with Princess Charlene of Monaco," McGregor posted on his Facebook page. "A phenomenal athlete and former Olympian, we are teaming up for a 180km voyage in September to raise awareness in water safety. I cannot wait!"
He went on to say that, "We will be utilising my training under the McGregor F.A.S.T program to excel on these mounted water bike devices, which are incredibly good! It is like freedom out there! Thank you for the great day for my family, Your Highness."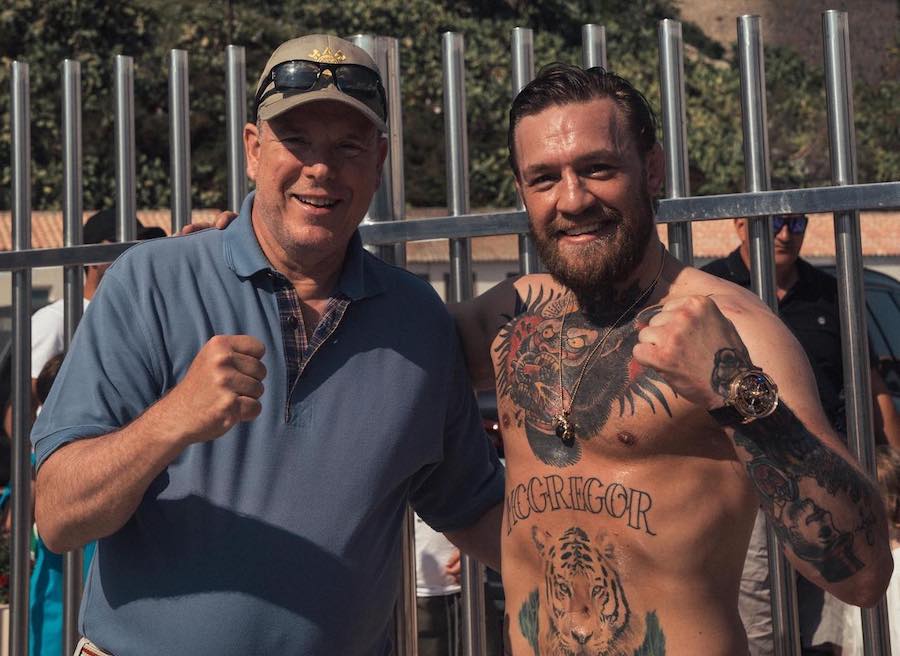 Other photos include snaps of the Princely couple joined by McGregor and his girlfriend, Dee Devlin.
This is not McGregor's first brush with the Wittstock family. There are photos dating back to 2016 of the boxer and Princess Charlene's brother, Gareth Wittstock, from a vacation he spent in the South of France that summer.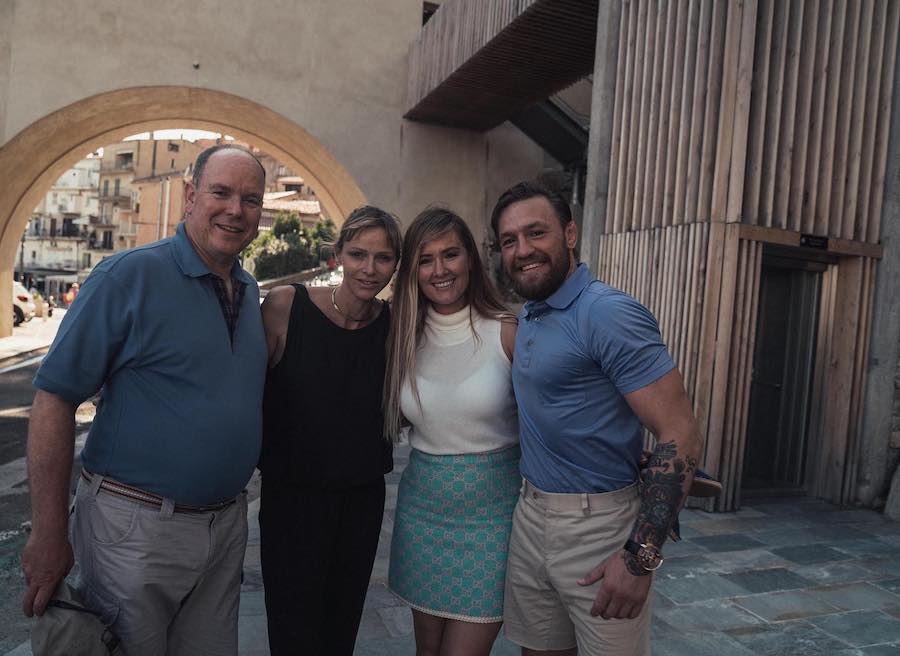 The Calvi-Monaco Water Bike Challenge will take place on the 12th and 13th of September. The 24-hour challenge consists of two competing teams who will cross the 180 kilometers of sea between the Corsican port of Calvi, ending at the Yacht Club of Monaco on water bikes.
All precautions are being taken to ensure the safety of the teams. Princess Charlene recently met with Calvi's mayor Ange Santini and port captain Philippe Gabrielli in order to organise the race under the best possible conditions.
Money raised through the event will go toward various water safety and learn-to-swim programmes sponsored by the Princess Charlene of Monaco Foundation.