For the second year in a row, the winners of the Hublot Monaco Master Padel championships went to the seemingly unstoppable duo of Pablo Barrera and Andreas Britos.
Overshadowed by its older, more established cousin, the Rolex Monte-Carlo Masters Tennis Tournament, the Hublot Monaco Masters Padel championships may not have had all the pomp and circumstance, but it certainly wasn't short on action.
The final was a serious competition between Barrera and Britos and Fererico Chiostri and Gonzalo Alfonso.
It looked at the start as if Chiostri and Alfonso would dominate, as they took an early 4 to nil lead, but Barrera and Britos snapped out of it and went on to recover the deficit. It was hardly a foregone conclusion though, as the duo kept losing out on golden points through the determination of their opponents, who eventually took the first set.
The second set started off much like the first and it appeared Barrera and Britos would be relinquishing their crown, but the pair rallied and won this set, forcing a third.
By this time, it was clear the two teams were evenly matched, but in the end, the top prize went to Barrera and Britos.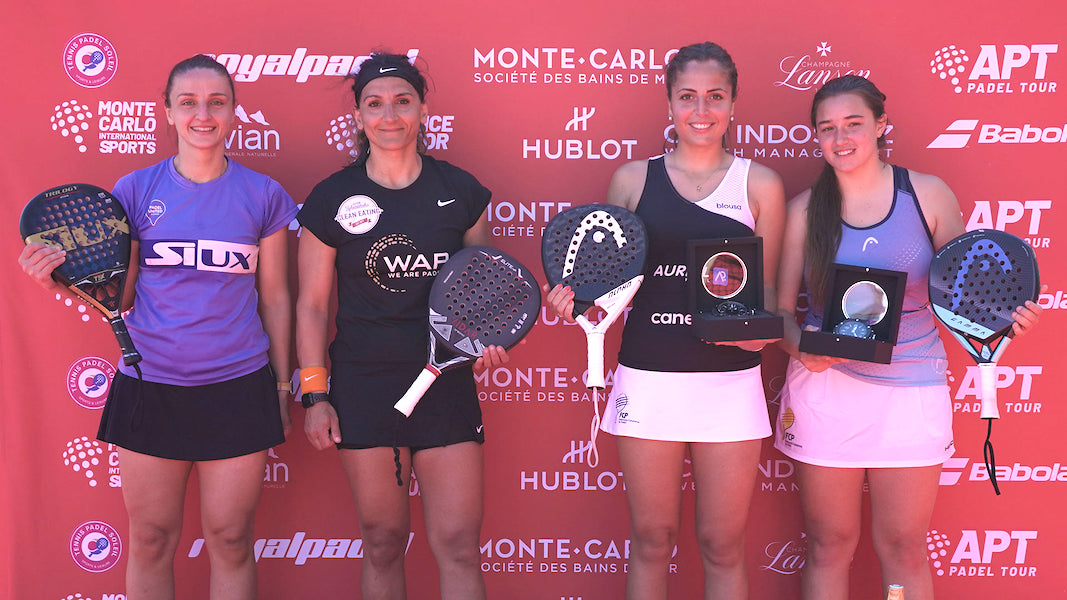 The women's championship was more clear-cut and went to Mireia Herrada and Laia Rodriguez after beating Sweden's Ajla Behram Baharak Soleymani 6/3 and 6/2.
The Spanish duo seemed to be on warp speed and dominated both sets after a rather even start.
Hublot Monaco Master Padel championships ran from 10th to 17th April at the Terrasses du Soleil of the Casino de Monte-Carlo.
Photo source: APT Padel Tour