Exactly 360 days before the opening of the EXPO 2020 DUBAI World Expo exhibit, Monaco Inter Expo (MIE) broke ground for the construction of the Monaco 360° Pavilion in the desert city.
In line with the theme of the Expo, 'Connecting spirits, building the future', the site of the EXPO 2020 DUBAI will be built in the shape of three petals, each conforming to one of three specific topics: opportunity, mobility and sustainability.
Monaco's exhibition area, dubbed 'Monaco 360°, a world of opportunities', will be built inside the opportunity sector, with the architecture taking inspiration from The Rock, and reflecting the many facets of the Principality. The pavilion will be created to form a kaleidoscope which will encompass the actions, professions, diversity, characteristics, philosophies and the unsung heroes of Monaco.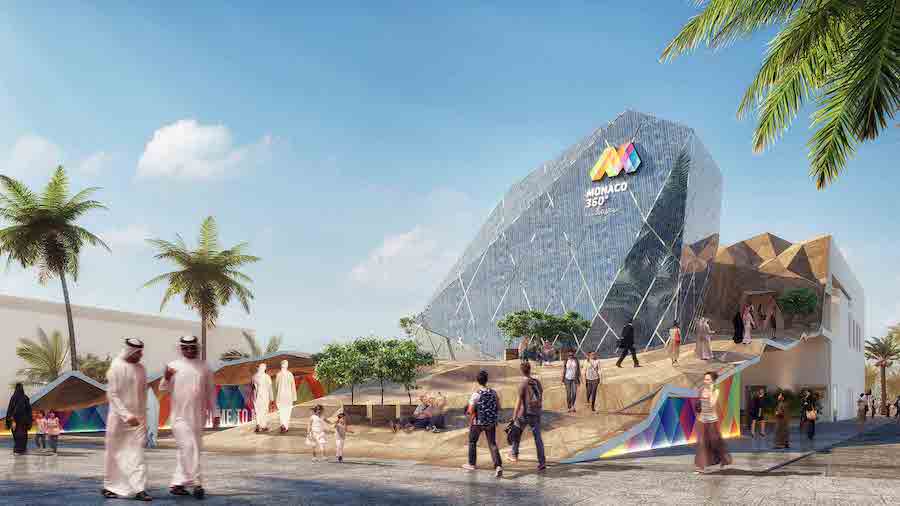 The building site consists of 1,770 m2 of area with a massive 920 m2 footprint and a total interior size of 1,440m2. The structural works are expected to take roughly seven months to complete with the interior design elements being completed between June and September 2020. The pavilion will be fitted out with solar panels, keeping in line with the Principality's philosophical approach to sustainability.
Over 25 million people are predicted to visit this much-anticipated event.
PHOTO: Start of work at Monaco Pavilion / MIE