A new yacht called the Aluna 127 will soon hit the market. It is being touted as the future of yachting; an industry that is seeing changing demands as younger generations call for vessels that match their need for adventure.  
Once upon a time, people who owned yachts typically spent summers cruising the Mediterranean and winters in the Caribbean. It was a wonderful way to chase the sun and to hold onto endless summers, but as time has gone on, tastes have changed.  
Today's guest aboard a luxury superyacht is looking for adventure, excitement and perhaps a chance to go to places not so heavily populated or easy to access. It is a shift that has led to the creation of boats such as the Aluna 127. 
The Aluna 127, currently being built by FDC Yachts in Bodrum, Turkey and designed by Red Yacht Design, is being created expressly for the modern voyager who wants to get a bit more out of their experiences.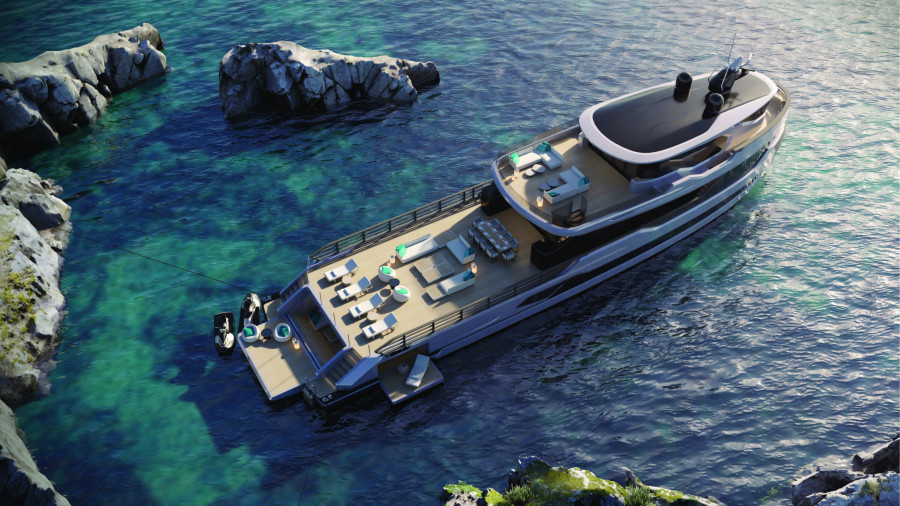 The 38.8-metre vessel features a large aft deck where tenders or helicopters can be parked up, ready to make exploration of secluded spots a snap.  
This same space can be used for big events, making it a dual-purpose ship that can be a stand-alone or support yacht for bigger yachts.  
The steel and aluminium engine room has two 1,150 horsepower CAT diesel engines, providing top speeds of 15 knots and a cruising speed of 11 knots. At 10 knots, the tanks can carry passengers for 3,500 nautical miles without a refill.  
Inside, the yacht can host a dozen guests in style and comfort, whilst the owner's suite has a private terrace. The main deck houses the multi-purpose area, as well as the dining room and salon. It is a great space for a gaming or movie-watching lounge.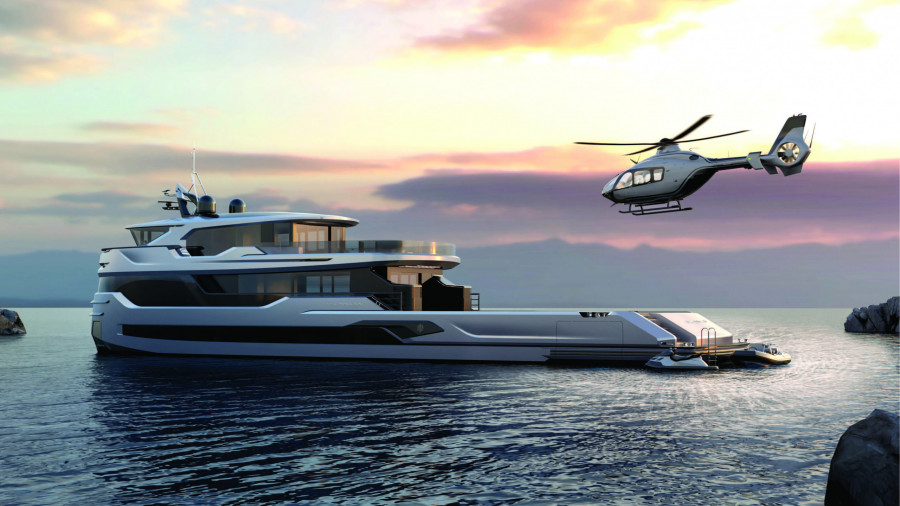 Speaking about the under-construction project, Eric Trupheme, CA consultant of the Aluna 127 at Ocean Independence, says, "With the Aluna 127, we have a new type of yacht in our portfolio that comes across as very multifunctional and modern. I am sure she will generate a lot of interest. The build time is also only around two years." 
The first Aluna 127's delivery date is set for 2025 and the asking price from brokers Ocean Independence is €13,500,000. For more information on this refreshing concept yacht, contact marcus@ocyachts.com.   
Sign up for the Monaco Life newsletter. For the latest news, follow us on Facebook, Twitter, and Instagram.  
Photos supplied by Ocean Independence