Monaco is preparing to host the second edition of the Grimaldi Historic Sites of Monaco. The unique event is an opportunity to discover the history of the Principality and the Grimaldi dynasty through its ancient territories.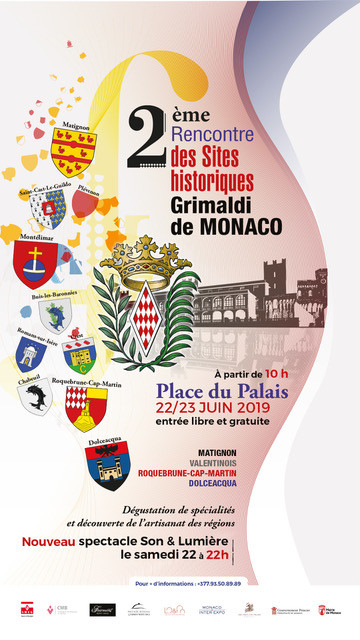 The event takes place in the Place du Palais on 22nd and 23rd June and is organised by Prince Albert II. It aims to show and respect the traditions and know-how of the 12 former fiefs of the Grimaldi family.
Present during the day will be representatives from the former Marquisat des Beaux in Provence, and the County of Carladès in Auvergne, from whom Prince Jacques and Princess Gabriella respectively bear their titles. The cities of Menton and Roquebrune-Cap-Martin, which have been part of the Principality for five centuries, will also be there.
Others include Montélimar, capital of the former Duchy of Valentinois, Romans-sur-Isère, Buis-les-Baronnies, Chabeuil and Crest.
They are all former fiefdoms that once belonged to the Grimladi family and they will be presenting the history that binds them to the Principality and the Monegasque dynasty.
It is also an opportunity for the elected officials, tradesmen and craftsmen of these fiefs to highlight their cultural and artisanal heritage.
Medieval combat, sack races, piñata games, a colouring workshop, a treasure hunt, and a snakes and ladders session will form part of celebrations.