The Hercules and Fontvieille ports have been closed because of a large amount of debris that has washed into the sea from the hinterland rivers following storm Alex.
On Tuesday morning, the Department of Marine Affairs, assisted by the Maritime and Airport Police Division, Monaco Firefighters and the Ports Operation Company (SEPM), established a dam to capture the waste.
It does not, however, prevent boats from accessing the two ports. In these cases, a quick and partial opening in the dam is made.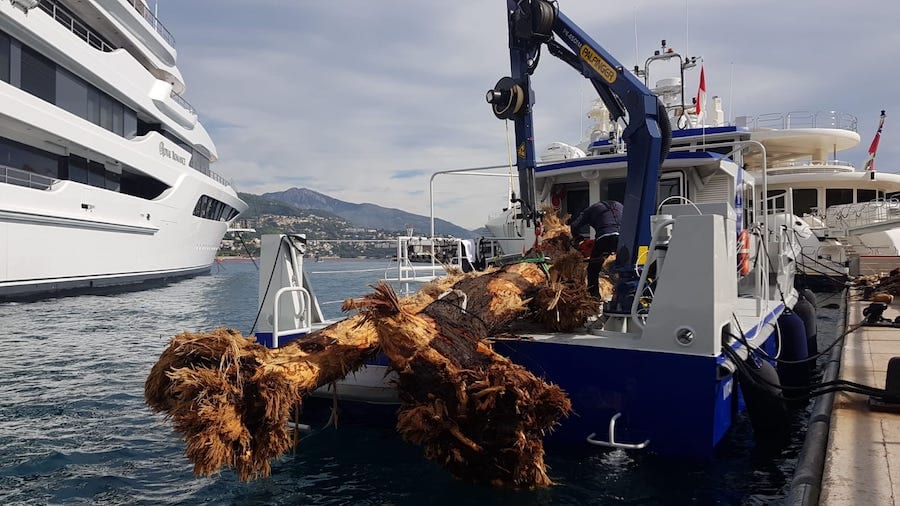 The ports will remain like this until the large amounts of debris subsides. SEPM is gradually working to remove that which has already entered the ports.
The Department of Marine Affairs utilised its newest recruit, Vitamar III, to remove the large deadwoods, which are likely to pose a safety risk around ports.

Photos © Communication Branch / Michael Alesi