Fans of the World's Best Restaurant, the Mirazur in Menton, need not miss out this festive season due to France's restrictions. Chef Mauro Colagreco is having his three Michelin starred cuisine delivered straight to people's homes, taking the concept of "ordering in" to a whole new level.   
It's fair to say that 2019 was a momentous year for Mirazur. After steadily rising on The World's 50 Best Restaurants list from its debut at number 35 in 2009, Mirazur finally took out the precious top spot. The accolade coincided with the restaurant gaining its third coveted Michelin star, and the beginning of a major three-year renovation project set to transform the dining room and extend the vegetable gardens. Everything pointed to an incredible year ahead for Argentina-born Chef Mauro Colagreco.
But, like all restaurants in nearby France, Mirazur was ordered to close for three months during the peak of the Covid pandemic in March, and again in October until at least 20th January 2021, when the country is set to lift restrictions, if the health situation allows.
That means no Christmas spoils or luxe New Year's Eve celebration in nearby Menton.
But while the dining room remains eerily quiet, the kitchen is set to fire up again, with Chef Mauro Colagreco and his team of outrageously talented chefs formulating a festive menu true to Mauro's inspirations of the sea, the mountains and the restaurant's own gardens.
For the first time in its history, the Mirazur will be delivering a six-course festive menu to homes throughout France and Monaco, via the ChronoFresh delivery service. There is also a 'click and collect' option for pick-up in Menton.
Safe to say, "ordering-in" just hit a whole new level.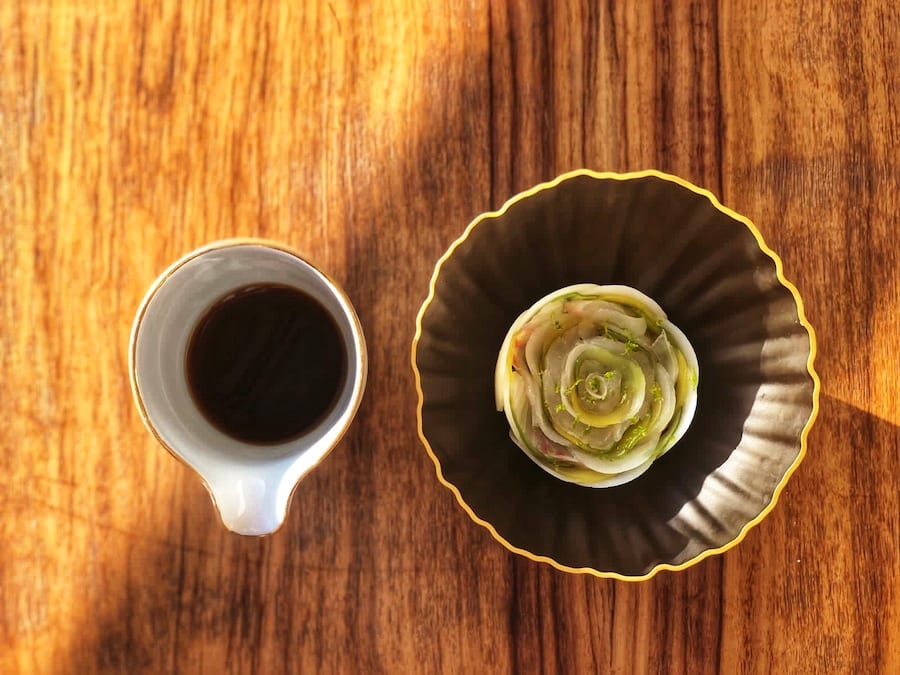 The feast starts with grandma Amalia's bread to share and soak in olive oil from Saint Michel. Next comes a Mediterranean sea bream lotus flower with cold broth and citrus fruits from the garden, followed by a capon and blue lobster ravioli in a light consommé with black truffle from Provence. The journey continues with Mediterranean sea bass caught by the restaurant's fishermen friends Manuella and Lionnel with Champagne and Osciètre caviar, and a pithiviers of puff pastry with squab from the famous Madame Le Guen served with foie gras and Périgord truffle. To finish on a sweet note, there is a hazelnut chocolate and Alba white truffle treat, and traditional panettone from the Mitron Bakery.
It doesn't get more indulgent for lovers of fine food, and it is a great way to support the restaurant during this difficult time.
Michelin star prices still apply: 240€ per menu, but in the true spirit of Christmas, 5% of sales will go towards supporting the victims of Storm Alex.
Pre-orders are available until 18th December. For details, visit the website: https://mirazur.shop-and-go.fr

Top photo: pithiviers with squab from the famous Madame Le Guen served with foie gras and Périgord truffle, picture by Mirazur