More than 100 stakeholders in the Principality's economy attended the Country Risk conference to hear forecasts from COFACE, world leader in credit insurance.
The Monaco Economic Board (MEB), Banque Populaire Méditerranée and Gramaglia Assurances hosted the annual conference, which considers risk and opportunities for businesses, on 12 February at the Café de Paris.
COFACE Chief Economist Julien Marcilly was in the Principality for the fifth consecutive year to outline major global economic trends.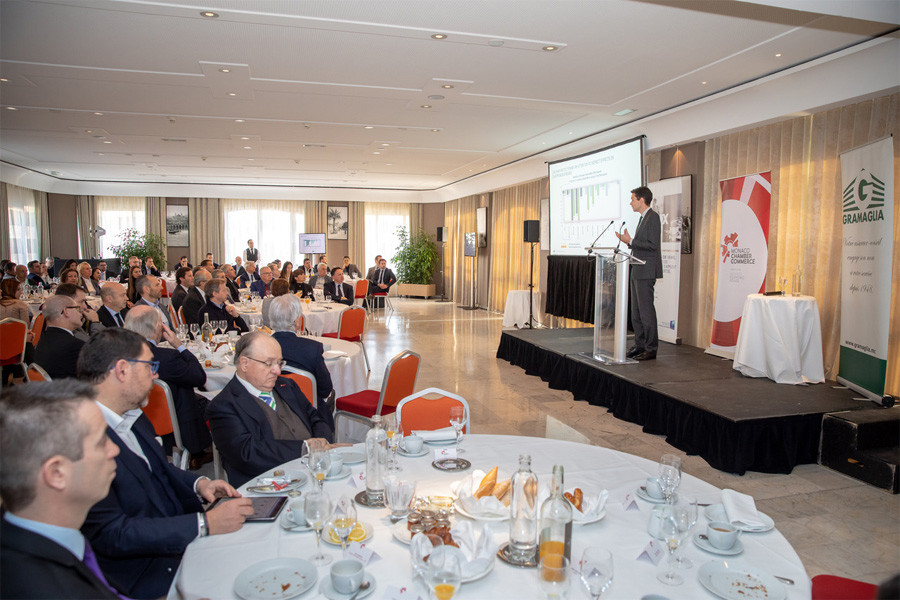 According to COFACE, this year's European elections highlight political uncertainties hanging over Europe: scepticism, Brexit and pessimism.
For example, Julien Marcilly showed that Spaniards think their country is 80th in the GDP world rankings, when in fact it is in 14th place.
Julien Marcilly also unveiled a map of social risks in Africa where tensions are mounting as more and more people gain access to information.
Despite uncertainties in the markets, the insurer only reduced the rating of one country while increasing the rating of nine others.