Let Monaco Life take you onboard one of the biggest – and most expensive – superyachts at this year's MYS, the Phoenix 2, and be amazed by her Manhattan-style glamour.
At 90.1 metres in length, Phoenix 2 makes a dominant appearance at this year's Monaco Yacht Show. The Lurssen motor yacht, of Winch Design, is among the top six largest presented this year and is listed for sale with Cecil Wright for an impressive €124.95 million.
Built in 2010, and fresh from a 2019 refit, Phoenix 2 is in pristine condition and dazzling both inside and out.
Built for the late Polish billionaire Jan Kulczyk and handed down to his son Sebastian Kulczyk upon his death in 2015, New York and its skyline were the owner's inspiration for this yacht's styling. Motifs of the Empire State Building can be found everywhere, from the backs of bar stools and the carpet, to the wall art and cutlery.
The yacht even has a stainless-steel Phoenix sculpture on the bow in reference to the eagles on the Chrysler building.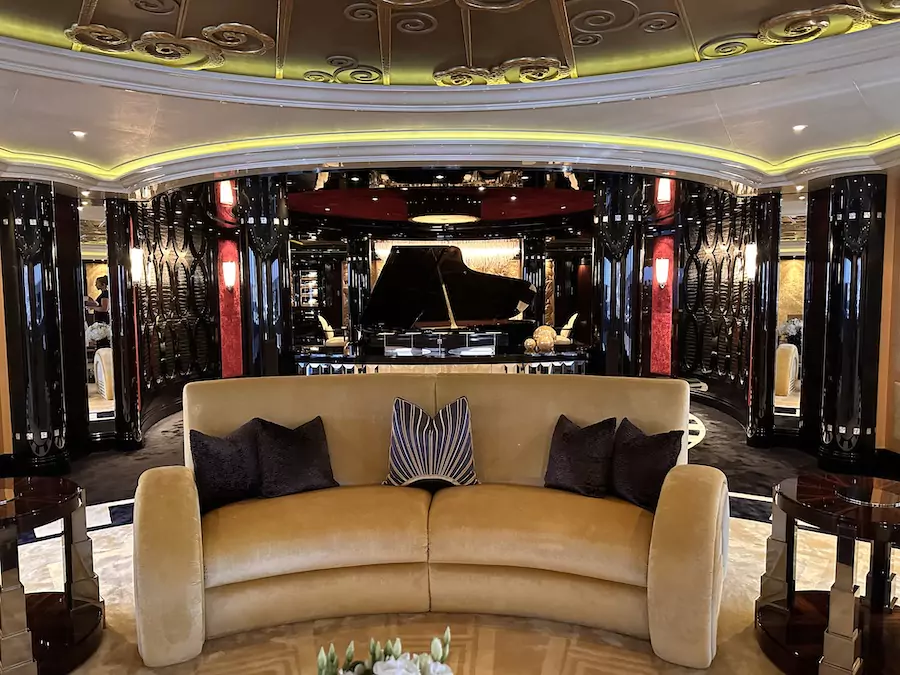 Phoenix 2 was the owner's second Winch-designed yacht, but his first new build. Named Phoenix, the first yacht was built for a different owner who had requested a Parisian art-deco theme. For his first bespoke yacht, Kulczyk chose to surround himself with New York art deco.
High-gloss macassar wood is refreshingly light enough to allow the other main colours – black, cream, gold and burgundy – to create an ambiance of Gatsby glamour and entertainment.
Among the highlights are a dripping crystal chandelier that guides guests down an aluminium spiral staircase which serves four decks, a plush home cinema complete with popcorn machine, a hammam and spa, and a sundeck that features an oval pool with skylights filtering natural light into the lobby below, as well as a separate jacuzzi.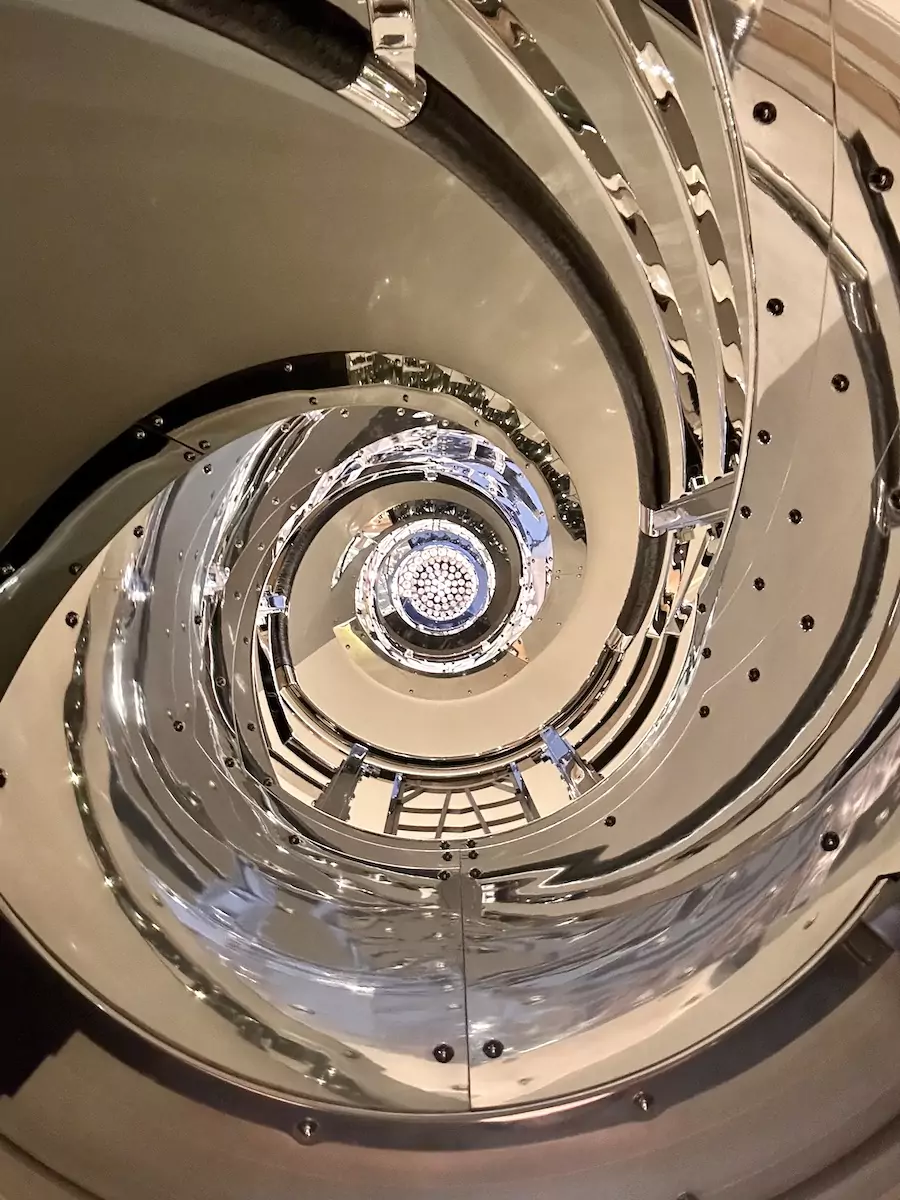 The master suit is accessed via a separate glass spiral staircase from the owner's private observation lounge and office on the upper deck; the curved edges and polished finishes contrast perfectly with the bold black and white textiles.
A gilt-and-black lacquer Steinway grand piano is centred in the main deck ballroom, and beside it, an exquisite dining table that is overlooked by a swinging six-piece jazz band in custom made gold bas-relief mural.
Every plate, every phoenix-engraved chair, has been made for this purpose. It is opulence at its best.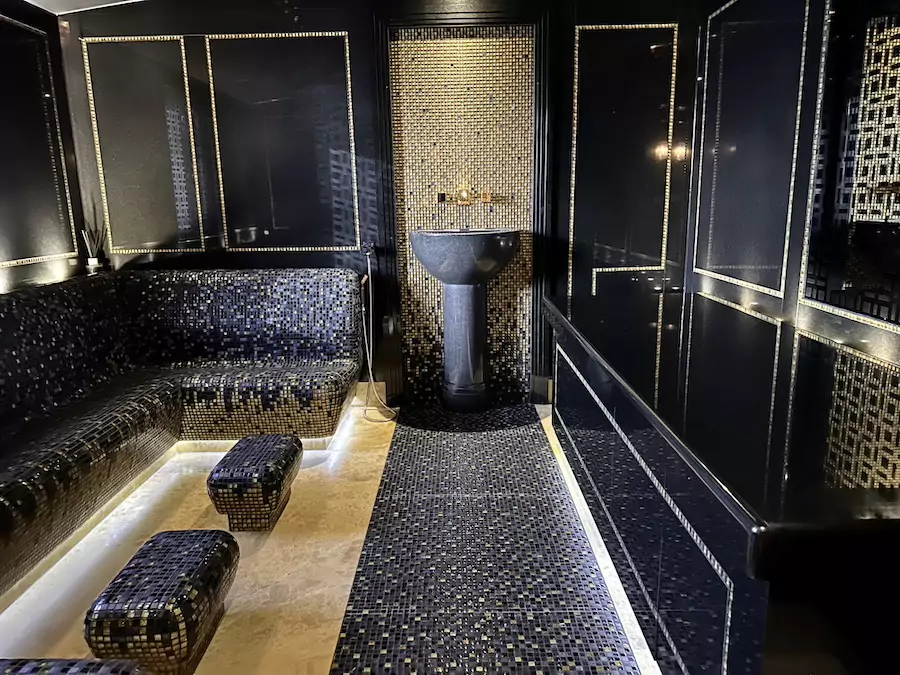 The superyacht can accommodate 14 guests in seven cabins. Watersports include four colour-coordinated wave runners, diving equipment and kayaks; and there are two touch and go helicopter platforms.
The Monaco Yacht Show runs until Saturday 30th September.
See more in our instagram video below, and scroll down for more images of Phoenix 2. ..
View this post on Instagram
Make sure you're never left out of the conversation. Sign up for the Monaco Life newsletter, and follow us on Facebook, Twitter, Instagram and LinkedIn. 
All photos by Monaco Life