Following the signing of the National Pact for Energy Transition by the City Council on October 8, the Community Institution continues its commitment and confirms its support for the actions of the government of the Principality with a new stage on Thursday, January 24: awareness of municipal staff.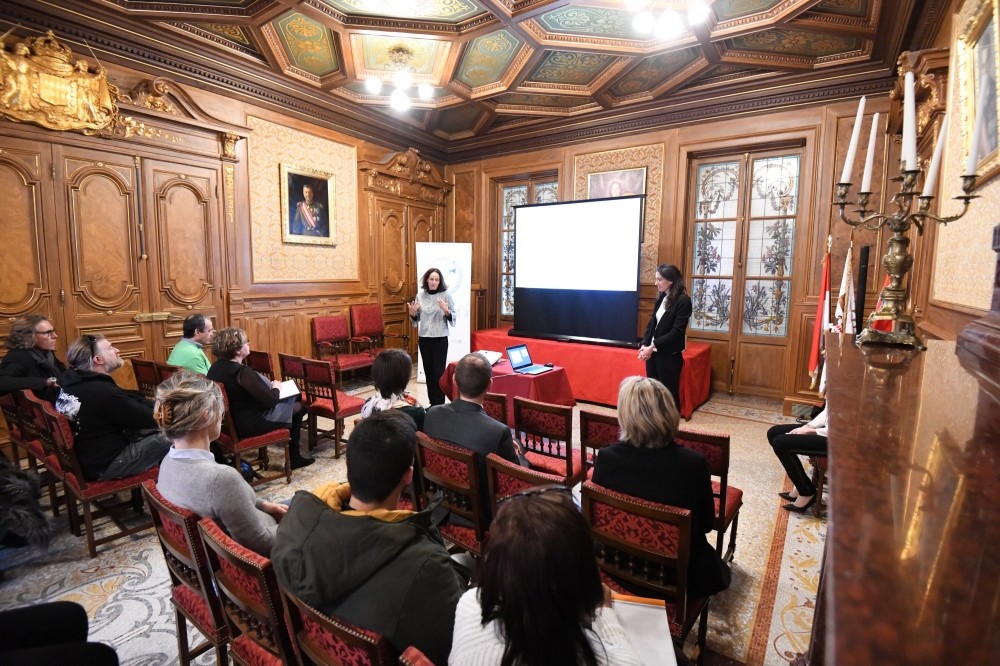 Annabelle Jaeger-Seydoux, Director of the Mission for the Energy Transition of the Government, along with Isabelle Curau-Bloch, set up a stand at the entrance of the Wedding Room to allow all communal employees to come to learn about the subject and sign the Pact individually.
The National Pact for Energy Transition includes three lines of action clearly identified by the Prince's Government, whether signed by an Institution or an individual: mobility, waste and energy. A dedicated website provides detailed information: https://transition-energetique.gouv.mc
To continue raising awareness among staff, the Town Hall, in collaboration with the Prince's Government, will soon install an information stand on several of its external sites: Thursday, January 31 in the premises of Communal services Techniques, Friday 1 February at the Exotic Garden of Monaco Tuesday, February 5 at the Library of Monaco.