With the summer holidays are fast approaching, why not swap the airplane for a ferry and visit some of these beautiful Mediterranean islands with your family and even pet in tow! 
The countdown is on for the end of the school year. The holiday options are endless from the south of France, home to France's second biggest airport in the form of Nice Côte d'Azur Aéroport, but have you considered taking a ferry across the sea to Corsica, Sardinia or even Majorca? 
Nice, Toulon, Savona are the main ferry ports in this stretch of the Mediterranean. From these three hubs, as many as 50 crossings are available this summer and this form of transport can be a lot cheaper – from €79 per person, one way – and much more relaxing than flying, especially if you're travelling with children.  
Island hopping 
First up on the list is Corsica. On a clear day and with the right weather conditions, the mountains of this French island can be glimpsed from the French Riviera. From Nice or Toulon, you can catch a ferry to Bastia and Ile Rousse on the northern coast, Ajaccio on the western edge of the isle and Porto Vecchio in the south-east.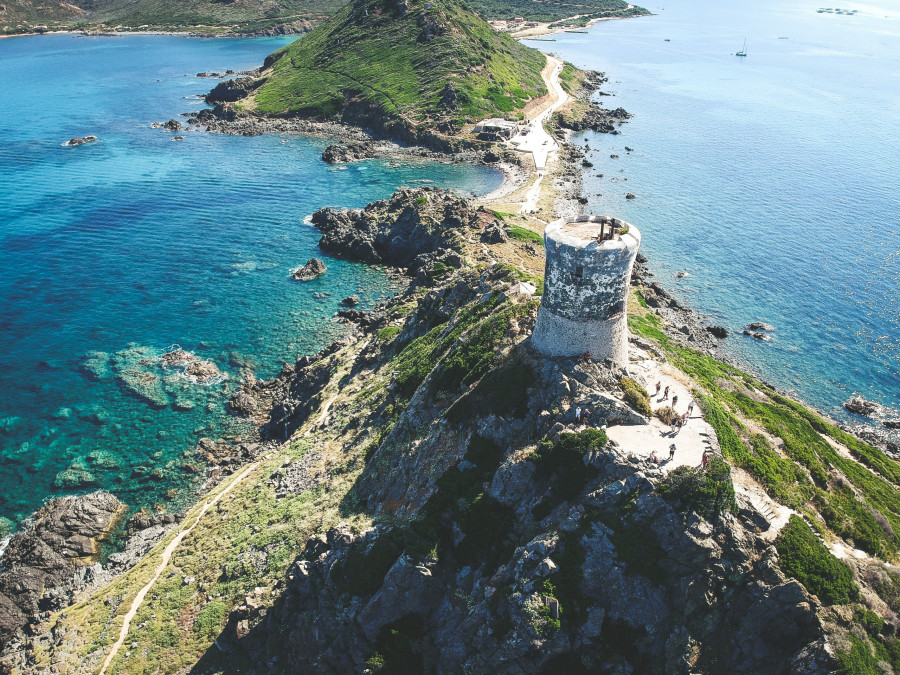 From there, Sardinia is within touching distance thanks to connecting ferries to the ports of Olbia and Porto Torres from Porto Vecchio and Ajaccio (Porto Torres only). You can easily reach Sardinia from the French mainland too. 
The picturesque island of Elba is also accessible by ferry, although you'd have to pass through the Corsican port of Bastia or Piombino, just to the south of Livorno on the Italian coast.  
If anything is going to tempt you into trying the ferry for the first time, the ease of island hopping through these stunning destinations has got to do it.  
But yet another reason could be the route to Spain's celebrated Balearic Islands. From Toulon, a ferry departs three times a week in the summer for Majorca. On the way out, it's an overnight ferry that takes around 15 hours. The return voyage leaves in the morning and makes landfall back on the French coast in an hour's less time.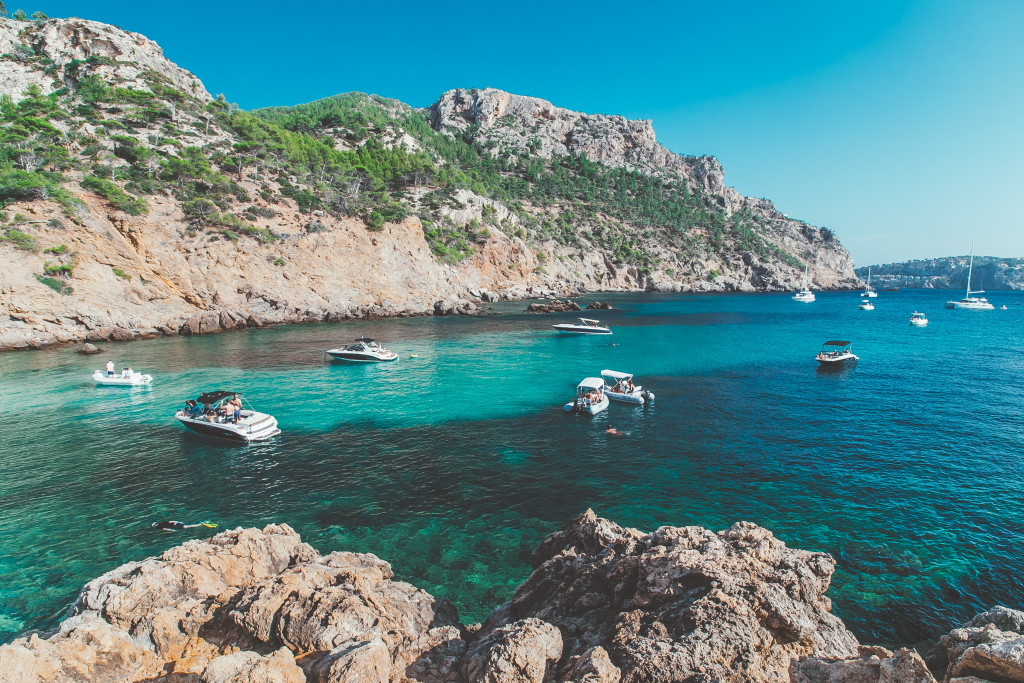 Roughly once per week, the ferry calls in at Menorca, which can make a wonderful destination all by itself or be an excellent add-on to a Majorca holiday if you're got more time to spend lapping up this Spanish haven.  
To access the interactive Corsica Ferries map that lists all possible voyages and connections, please click here.
Comfort and sleeping arrangements 
Seating is plentiful aboard the ferries and the lounge and deck areas are free to use for all passengers, but if you'd like a little more comfort, you can pre-book a private seat in a quiet space on larger vessels of the Corsica Ferries fleet. Two-bed day cabins are also available and prices typically start at €30. 
A cabin is recommended for the night crossings and there are various options to suit all travellers, including linoleum-floored cabins for those travelling with a dog, family-friendly cabins with portholes to watching the waves, and spacious luxury cabins on the upper deck. Prices start at €56 for a private cabin, although those willing to share with other passengers can book a bed from as little as €16. Cots for small children are also bookable for €7.  
Dining and entertainment 
From self-service and all-you-can-eat buffets to brasseries and beach bars, there is generous range of dining options onboard. Even a cabin delivery service is available on some vessels. Games rooms will keep children entertained while al fresco bars and bistros can help break up the voyage, while also providing spectacular views. Whale and dolphin sightings aren't unheard of, so make sure to head up onto the deck for a bit of fresh sea air once you're out of port.  
Pet friendly travelling 
Dogs – and other domestic pets – are welcomed aboard the Corsica Ferries fleet and tickets can cost just €17 for four-legged friends per crossings (smaller animals may be cheaper). There are designated pet hygiene areas on all boats and animals are permitted in much of the interior, although they should be kept on a lead at all times.  
Further information about travelling with pets and the documentation required for travel can be found here.
Sign up for the Monaco Life newsletter. For the latest news, follow us on Facebook, Twitter, and Instagram.  
Main photo source: Ivan Ragozin for Unsplash