The Monaco City Council has affirmed its commitment to the government's ambitious Extended Monaco program and outlined its various projects that form part of the transition.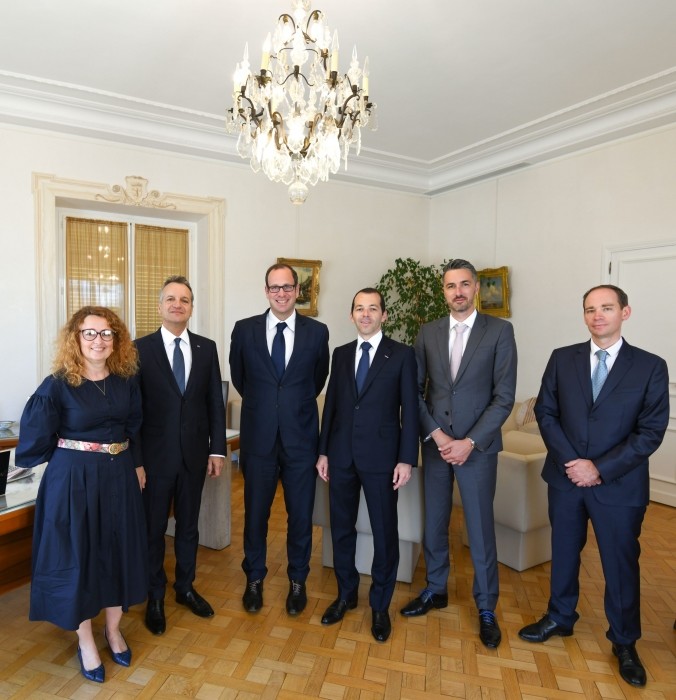 Mayor Georges Marsan and Nicolas Croesi, Deputy Mayor in charge of the Digital Transition welcomed on Wednesday 15th May Frédéric Genta, Interministerial Delegate in charge of the Digital Transition of the Principality of Monaco, to discuss projects currently underway and confirm synergies between the Monaco City Council and the Prince's Government.
"The digital transition, in which the Principality is fully committed, with the ambitious Extended Monaco program, is one of the main priorities of the Council for the mandate that has just begun, as evidenced by the appointment of an elected representative in this subject: Nicolas Croesi."
"The digital transition is a profound and global evolution of society. New digital tools also involve real lifestyle changes," said the council in a statement. The Council, as a local institution serving the Monegasque population, is part of this approach by initiating several projects itself but also by actively participating in the policy of the Government of Monaco to make Monaco a Smart Principality."
During their discussions, Georges Marsan, Nicolas Croesi and Frederic Genta spoke about the upcoming implementation of the digital identity of which the City Council is one of the major players and which will be the basis for the deployment of many e-services.
"Our goal is for the digital transition to provide concrete services to the population in order to simplify their procedures and their daily lives, and also bring significant benefits in terms of savings and respect for the environment, in particular by limiting the use of paper," said Nicolas Croesi.
The Council also affirmed its willingness to support the population in this digital transition, especially seniors by organizing, for example, workshops and explanatory conferences.
Various municipal projects were mentioned, including continued work to modernise timed parking spaces (smart parking), and the dematerialisation of tickets.