The 7th Forum of Cultural Associations, organised by the Directorate of Cultural Affairs, will take place on 4th and 5th May at the Auditorium Rainier III.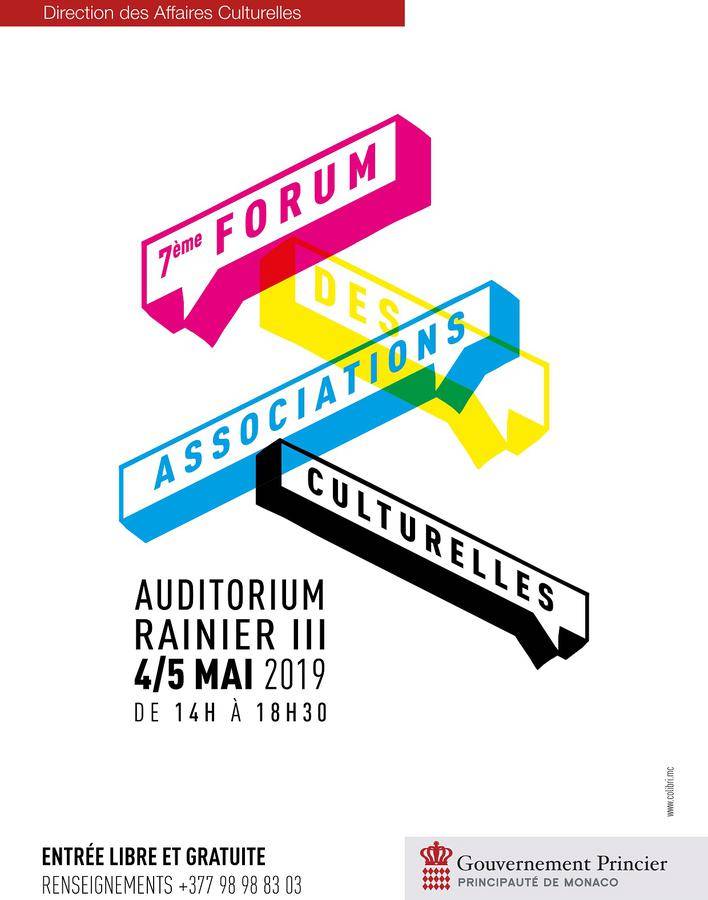 The public will be able to discover a diverse range of cultural associations in the Principality through this event. Numerous associations will use the opportunity to share their passion and activities in various fields such as visual arts, music, dance and intercultural exchanges.
The event will be open free of charge from 2pm to 6.30pm and give the public an opportunity to exchange with the associations, discover their demonstrations and participate in their workshops.
Program Forum Associations Culturelles 2019