Monegasque association Les Enfants de Frankie has put a smile on the faces of a large number of sick, disabled and underprivileged kids, organising some fun on the sea recently.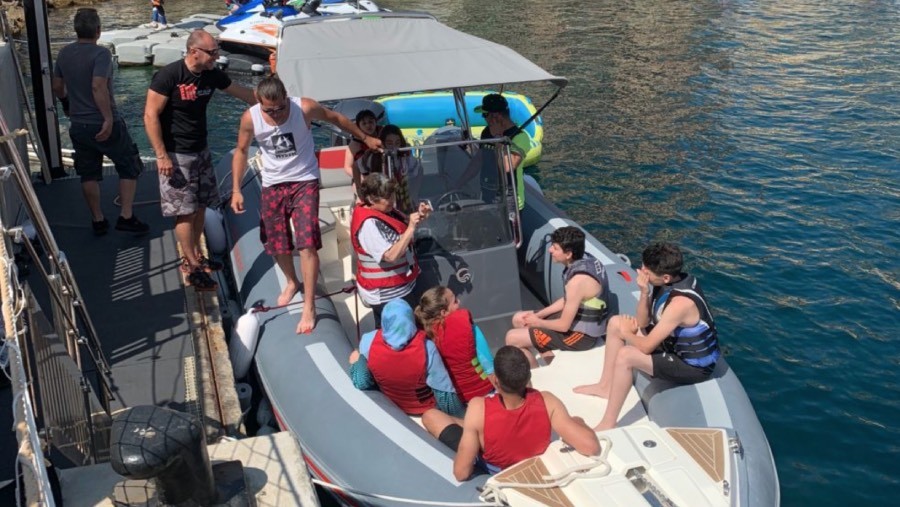 On 8th June, 80 young people ranging in age from five to 15, were invited to spend a day riding jet skis and bobbing around on rubber tubes behind boats. The event, co-hosted by the Roca Jet Club, is in its 11th year and supports local sick, disabled and disadvantaged youth. The day was aimed at introducing kids to water sports, as well as giving them a reason to smile. 
The all-day adventure began at 10am and included jet ski rides, which the children were allowed to drive with an adult's assistance, boat rides and towed buoy rides.
Roughly 30 volunteers were in attendance, giving the children basic knowledge of water safety and showing them how to use equipment. Among the volunteers was co-world champion jet skier Lisa Caussin-Battaglia, who has been working with the association for a number of years. "Before starting in competitions, I participated with the association as a volunteer," said Lisa. "I enjoy investing in this club, I get to share my passion and my experience."
The day ended at around 5:30pm, and the children were sent home with smiles after their adventure and some fun in the sun.