Didier Gamerdinger, Government Counselor – Minister of Social Affairs and Health, took part in a teleworking workshop to support the Mission for Transition Energetics.
He welcomed the actions of Annabelle Jaeger-Seydoux, Director of the Mission, during the workshop, which was organised at the Yacht Club, in close collaboration with the Directorate of Labor, which is part of the "Workshops of Transition".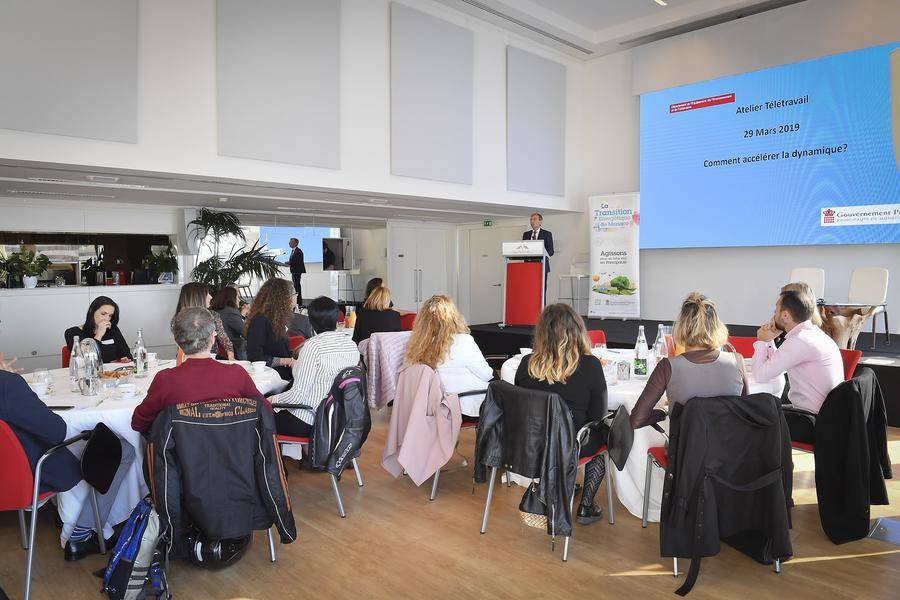 Entitled, "Teleworking, how to accelerate the dynamics in the Principality?" This workshop aims to convince companies that have not yet decided to implement teleworking to share successes and challenges in the deployment of teleworking.
These entrepreneurs were able to exchange with companies signatories of the National Pact for Energy Transition and their employees, in the form of a sharing of feedback in the deployment of teleworking.
Didier Gamerdinger explains: "For the Government teleworking is not a marginal approach, the objective of working better and more effectively for employees who take daily long journeys, with the opportunity to work on issues of calm complicated and efficiency gains in terms of performance and premises for businesses. The Government will continue to support and promote this new form of professional practice."