Monaco is set to have its own 'Digital twin' as part of efforts to transition the Principality to the digital age. The program will see every building, street, lamppost and tree in Monaco digitally registered and reproduced, with the aim of improving the quality of life for residents.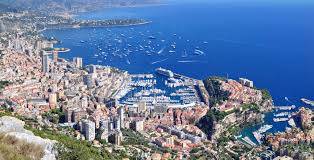 A 3D interface is currently under development to compile all of Monaco's topographical data, with the district of Condamine one of the first to be virtualised.
In the future, all real estate projects or street level modifications will be submitted to the avatar in order to measure their impact and adjust them accordingly.
The program will radically change the way the Principality manages its physical assets. For example, it will be used to redefine energy consumption through sensors installed in buildings.
The purpose behind the project is to preserve and improve the quality of life in the Principality, in line with Monaco's 'Smart city' objectives.