The use of digital technology to improve health care is the focus of a two-day conference currently underway in Monaco. A host of health professionals have come together to learn more about this innovative area and how they can help to shape the future of health care in the Principality.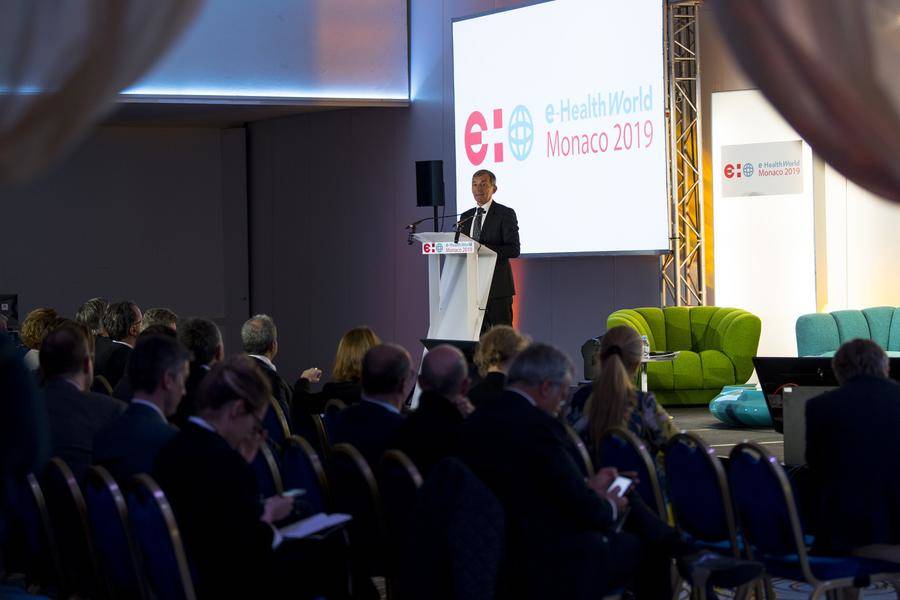 Minister of Social Affairs and Health Didier Gamerdinger officially opened the 5th edition of e-Health World Monaco on Tuesday 26th March at the Fairmont. Organised by health professionals, the high-level event is dedicated to the future of health and treatment, an important subject for public authorities working to develop digital health in the Principality.
"This event has quickly established itself as a leading forum for digital health, a topic of major interest," said Didier Gamerdinger.
Health professionals from Monaco and France are discussing the challenges of e-health, sharing new practices, learning about emerging technologies and meeting various key players in the field of future health care. There are lectures on digital therapy for pain management, digital hospitals, surgery, dermatology and the use of reality technology in the field of health.
Mr Gamerdinger noted that in a world where digital technology is developing in all sectors, particularly in health, "Monaco has to evolve and be in step with the most positive progress in this area."
"We want to do this resolutely because we are convinced that this is where the future of quality public and private health will be played out," he added. "It is in this sense that the Government is committed."
Mr Gamerdinger announced that a health portal will soon be up and running, featuring general information for the public, a directory of health providers, an online appointment booking module and a space reserved for professionals. Another major project will be the hosting of health data in a sovereign cloud secured by the state. According to the minister, each patient in Monaco will have an individualised digital medical file within two years. "This will simplify the course of care and will be more effective in the patient's treatment."
The conference is reserved for professionals and students.