The 10th edition of the Monte-Carlo Polo Cup will be held next month in Dubai, showcasing the Principality's top players against those from Morocco, Saudi Arabia and the United Arab Emirates. 
Polo, with all the alluring visions this sport conjures up, is a fitting one to be played in a place as glamourous as Monaco. It evokes images of teams of riders perched on horses worth more than most people's homes racing up and down a field whilst onlookers sip champagne and cheer them on. 
Since 2012, the Principality has had a team of its own thanks to Francesco Mitrano, the founder and president of the Monte-Carlo Polo Federation, who set up a club dedicated to this sport of kings. A year later, with the support of Monaco's "top authorities", the very first Monte-Carlo Polo Cup was held. 
The success of the first edition allowed the federation – and the event – to grow in prestige and popularity, attracting high-profile guests including royalty, government ministers, ambassadors and foreign dignitaries as well as partners, sponsors and patrons. 
This year, the Monte-Carlo Polo Cup's 10th anniversary edition will be held on 11th and 12th March in Dubai, another place known for its glitz and glam. Four top international federations – Saudi Arabia, Morocco, the United Arab Emirates and, of course, Monaco – will go head-to-head under the desert sun. 
"We are confident that we will have representatives from the royal families of all the four countries mentioned with us," says Francesco Mitrano. "We have big plans for the future, and soon we'll have prestigious events in Rabat, Monte-Carlo and Riyadh. I just came back from an amazing trip to Saudi Arabia and I'm so excited for this new partnership."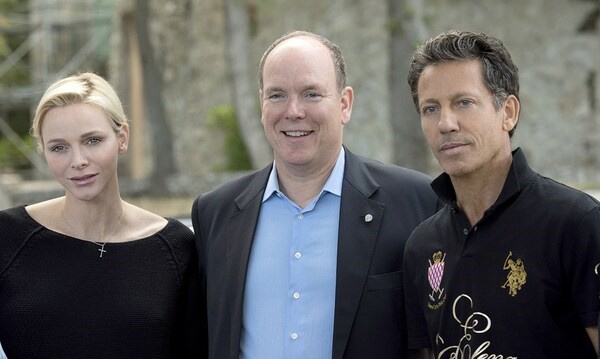 In addition to matches, the event will also set up meetings and conferences designed to attract new adherents to this exciting sport. On 12th March, an awards ceremony and gala dinner will round out the experience.  
For more information about the Cup and the Monte-Carlo Polo Federation, click here. 
Sign up for the Monaco Life newsletter. For the latest news, follow us on Facebook, Twitter, and Instagram. 
Photo source: Monte-Carlo Polo Club / Facebook